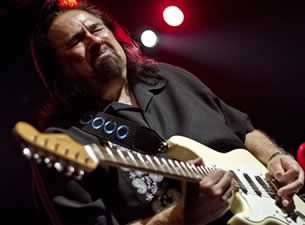 Coco Montoya
Friday
Jun 2nd
8:00 pm
6:00 pm

doors
$15.00
Guitar One Magazine calls guitarist/vocalist Coco Montoya "the hottest southpaw in the blues" and raves about his "master touch and killer tone." The Boston Globe succinctly states that Montoya's music is "hot, blistering soul." From his early days as a drummer to his current status as one of the top-drawing guitarists and vocalists on the blues-rock scene, Montoya earned his status through years of hard work and constant touring. It all started with a chance meeting in the mid-1970s with legendary bluesman Albert Collins, who offered Montoya a gig as his drummer. Albert took an immediate liking to Montoya, becoming his mentor and teaching his new protégé the secrets of Collins' "icy hot" style of blues guitar. Five years later, British blues icon John Mayall happened to catch Montoya at a jam session and was blown away. Mayall recruited him as his guitarist in the legendary Bluesbreakers, and Montoya spent the next 10 years touring non-stop, proving himself to be a world-class guitar master in one of the most renowned blues bands in existence.
By the early 1990s, Montoya felt ready for a change. He put his own band together and hit the road, proving himself night after night. His debut as a leader, 1995's Gotta Mind To Travel (originally on Silvertone Records in England and later issued in the USA on Blind Pig Records), became an instant fan favorite. Blues fans, radio programmers and critics sent praise from all corners. The album immediately made it clear that Montoya was a guitarist and vocalist who ranked among the best players on the contemporary blues scene. In 1996, he was nominated for four Blues Music Awards and walked away with the award for Best New Blues Artist. Two more Blind Pig albums followed, and Coco was well on his way to the top of the blues-rock world.
In 2000, Coco's Alligator debut, Suspicion, quickly became the best-selling album of his career, earning regular radio airplay on over 120 stations nationwide. Montoya's fan base exploded. After two more highly successful Alligator releases—2002's massively popular Can't Look Back and 2007's Dirty Deal—Montoya signed with Ruf Records, cutting both a live and a studio album.
Back home on Alligator with Hard Truth, Montoya will hit the highway, playing his heart out night after night for fans hungry for the real thing. Still an indefatigable road warrior, Montoya continues to pack clubs and theaters around the world, and brings festival audiences to their feet from New York to New Orleans to Chicago to San Francisco. Across the globe, he's performed in countries including Australia, Belgium, Switzerland, Germany, Norway, England, Brazil, Argentina, Spain, Mexico, Ecuador, Italy, Poland, Russia, Czech Republic and Canada. Vintage Guitar says, "Coco just keeps getting better and better...rockin' blues with guitar that cuts straight to the heart of the matter. His guitar playing is funky and blistering; it's perfect. Whatever he plays, he does it with fire and passion rarely seen in this day and age."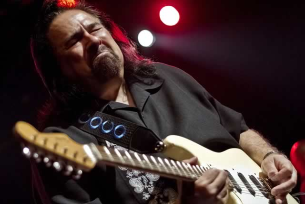 Willie & The Road Tramps
Music