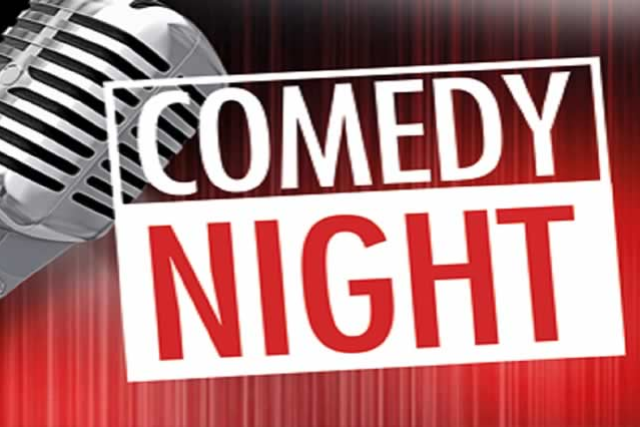 Doug Starks Presents:
Comedy Night with Jackie Fabulous
Sunday
Jun 17th
7:00 pm
PDT
5:00 pm

Doors
$20.00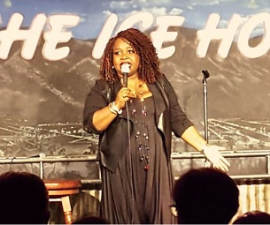 Jackie Fabulous
Comedy
JACKIE FABULOUS, is a gut-busting, writer, producer, speaker, and headlining comedian who uses comedy to simultaneously entertain, encourage and empower audiences. Having survived her fair share of loves, tragedies, lessons and embarrassing moments, Jackie channels all of that energy into hilarious sets and inspiring keynotes. More than just a funny lady, she is on a mission to inspire and empower women all over the world to Find The Funny In Their Flaws.
"As the guy who discovered Jon Stewart, Ray Romano and a bunch of other star comics I have a sense of who has 'it.' Jackie Fabulous has it. I'd watch her do just about anything legal," - Billy Grundfest (Founder of New York's "Comedy Cellar").
When Jackie is not on tour, you will find her giving amazing keynote speeches and breakout sessions at corporate events and conferences. A lawyer in her past life, she understands the plight of the working woman. Her signature talks and upcoming book within her hilarious "Find Your Fabulous" series will leave audiences feeling encouraged, uplifted, and inspired to conquer the ups and downs of life and work. Her diverse style of comedy has allowed her to work with comedy legends like Roseanne Barr and Wanda Sykes and on the OWN Network, NBC, CBS AND FOX to name a few.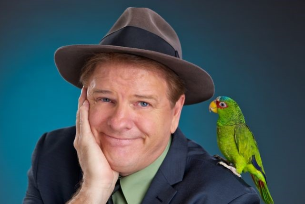 Dana Daniels
Comedy
Dana Daniels, teamed with his Psychic Parrot Luigi ( yes, a Psychic Parrot ), have been entertaining at Corporate events around the country. With Dana as the comedian, and Luigi as the straight bird, the duo never fail to fracture an audience with laughter. Dana sets out to prove his little green friend is truly clairvoyant by performing incredible magic blended with rapid-fire clean comedy and audience participation.
Dana has been recognized by his peers as one of the best comedian magicians working today. His past accolades include.
Comedy Magician of the Year ( from the Academy of Magical Arts )
Two time Stage Magician of the Year ( from the Academy of Magical Arts )
Awarded the Jimmy Durante Comedy Award
In addition to Dana's busy corporate schedule, he is also a regular headliner at Maui's number one evening designation, "Warren & Annabelle's." Dana is also one of the stars of the hit touring show "The Illusionist - Turn of the Century" where he has performed in such places as Dubai, Australia at the Sydney Opera House and on Broadway at the famous Palace Theatre where they broke box office records as the most successful magic show in Broadway history.
Dana's past television appearances include Stand up Live, America's Got Talent, Evening at the Improv, CBS Morning Show, NBC's Comedy Club, News Radio, Masters of Illusions, Lance Burton's Magic Special and the best selling clean comedy DVD series "Thou Shalt Laugh".
Dana has also opened for such stars as Ray Romano, Amy Grant, Vince Gill and Randy Travis. "It's Dana's unique twist" on magic that separates him from other magicians, and separates Luigi from other poultry.
Doug Starks
Comedy
Doug Starks has toured with Smokey Robinson, Julio Iglesias, and appeared in the Movie "Fear of a Black Hat".
He's a Coach House Favorite.
Doug Starks is also known as Sammy Davis Jr in The Ultimate Rat Pack Tribute - "The Chairman and The Board" Direct from Las Vegas!