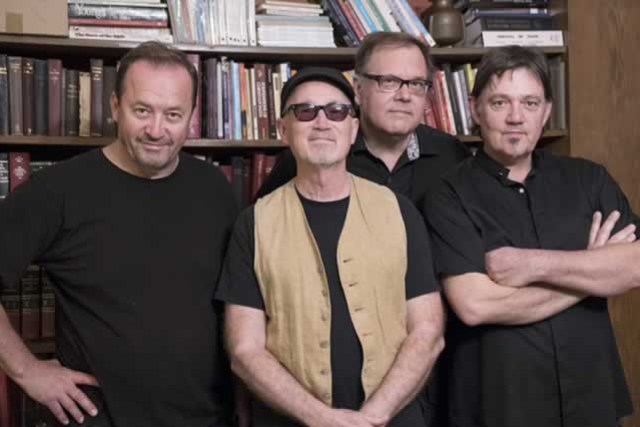 Show Dates are Subject to Change
The Smithereens
With Guest Vocalist Marshall Crenshaw
Saturday
Aug 21st
8:00 pm
PDT
6:00 pm

Doors
$28.00
ALL SHOW DATES ARE SUBJECT TO CHANGE
The Smithereens
Alternative Rock
Founded in New Jersey in 1980, The Smithereens have been creating electrifying, original rock'n'roll for 39 years. Jim Babjak (guitar,) Dennis Diken (drums,) and Mike Mesaros (bass) grew up together in Carteret and lead singer, the late Pat DiNizio, hailed from Scotch Plains. The band paid its dues in clubs all over the NYC tri-state area from Kenny's Castaways in Greenwich Village to the Court Tavern and Stone Pony in NJ. As The Smithereens' fame escalated, they were in heavy rotation on MTV and appeared on The Tonight Show, Conan O'Brien, and Saturday Night Live. They've since performed on stages coast to coast from the Greek Theatre in Los Angeles to the Meadowlands Arena in NJ to Radio City Music Hall in Manhattan, and internationally from Europe to Australia. Tour mates have included Tom Petty, Squeeze, The Pretenders, Lou Reed, and Ramones, among others.

The Smithereens' take no prisoners sound, reflecting their Garden State roots, has resonated with fans worldwide over the course of 17 albums and 2500+ live shows. Their most recent release, COVERS, features 22 of the bands favorite songs first recorded by other artists. They've also inspired generations of musicians, including Kurt Cobain, who counted The Smithereens as a major influence on Nirvana.

And with the 2017 passing of Pat DiNizio, the surviving members have decided to persevere and carry on their shared musical legacy. Using guest vocalists including Robin Wilson of the Gin Blossoms and Marshall Crenshaw, they continue to entertain and rock fans all over the U.S. and the world!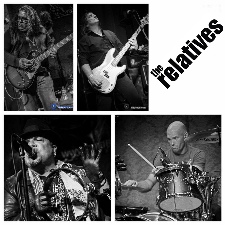 The Relatives
Pop
Formed in the city of Orange in Orange County CA, in 1999, The Relatives have released three CDs - two on Delirium Records, and their latest - "Tilted World" - on Slipped Disc Records. They have contributed to four compilation CDs, have had four of their songs appear on the Warner Home Video release, "The Utopian Society," which featured actress Malin Ackerman, and have shared the stage with such bands as The Smithereens, Dramarama, Missing Persons, Stroke 9, Alien Crime Syndicate, Stan Ridgway, Tommy Tutone, Animotion, Peter Case, Flock of Seagulls, Berlin, Gene Loves Jezebel, Soul Asylum, and Gin Blossoms. They were also featured as an up and coming band on an OC Weekly compilation CD.
The band started in the late 90's when Jason Arthur answered an ad in The Recycler for "Bass Guitarist Wanted". Chris Cyga joined the band shortly thereafter and for several years, The Relatives rocked Orange, Riverside and Los Angeles Counties as a three piece.
The group decided to augment their sound by bringing in another guitarist,so they recruited David Ramirez. David's soaring guitar leads and incredible tone have lifted The Relatives' sound to new heights.
Today, The Relatives continue to write strong original material, and have just released (in January 2015) their new album, "Tilted World" on Slipped Disc Records.
In September 2015, Dennis LeBlanc left the band to pursue other musical ventures,and the Relatives welcomed new member Jeff "JJ" Olds on guitar and vocals. Jeff is also the songwriter / vocalist / bassist / guitarist of Chino, California based band The Renovators.
Chris Cyga - Drums
Jason Arthur - Bass Guitar / Lead Vocals
Jeff "JJ" Olds - Guitar / Lead Vocals
David Ramirez - Lead Guitar / Vocals