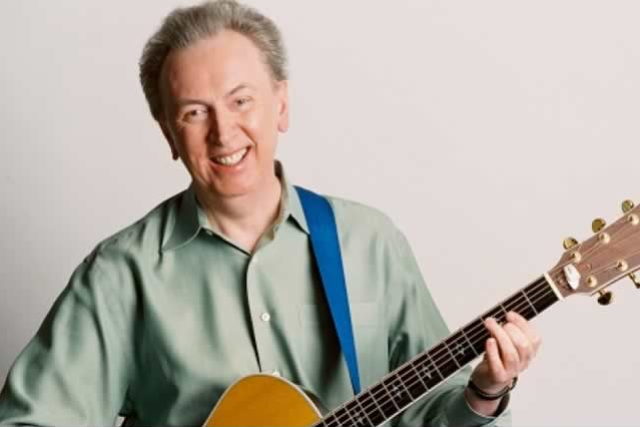 Al Stewart
Saturday
Nov 18th
8:00 pm
PST
6:00 pm

Doors
Ask Al Stewart to sum up where he is now, musically speaking, and you're likely to wind up two steps behind where you started; this is by no means an unusual circumstance in conversation with Al, keenly aware as he is that making a leap forward often entails taking a step backward. Sometimes it's into the library stacks where the late historian Ms. Tuchman dug for material. Sometimes it's into the record stacks where the late rocker Mr. Cochran made his mark as a teenager singing his "Summertime Blues" so many summertime's ago.
In many ways, the summertime of Stewart's 2009 much more resembled his summer of 1969 than it did the summer of 1979, when his multi-million-selling "Year of the Cat" and "Time Passages" were staples of FM radio, and he was touring with saxes, synths, singers, and all the accoutrements pop stardom brings. "I don't think I ever knew how to be in front of a band," says Al, a little modestly. "I always felt I was loitering there while they were doing all the work."
With the release of Uncorked, Al and musical partner Dave Nachmanoff take a trip through Stewart's musical back pages, both in terms of the musical catalogue (they did have nearly 20 albums' worth of songs to pick from), and in terms of performance style. After all, Al made his bones in the massively fertile folk scene that was London in the late '60s, and he numbers among his contemporaries the likes of guitar wizards Bert Jansch and John Renbourn, singer-songwriters Roy ("Hats Off To") Harper and Richard Thompson, and a former flatmate named Paul Simon, who went on to some celebrity upon returning to America.
Recorded live during a springtime East Coast swing, Uncorked is the first live acoustic disc Al's done since 1992's Rhymes In Rooms, and both he and Nachmanoff made a conscious decision not to replicate any of the tracks from that disc, even if it meant leaving off such standards as "On the Border" and the two aforementioned Top 40 hits. "Because I've learned all of Al's songs, we had an opportunity to revisit some of the tunes that hadn't been featured in more recent years," says Nachmanoff. "I think at this point, we can actually do three or four full shows and never play the same songs twice. And while Al usually comes in to a gig with a set list in mind, often times, we'll just throw it out and go with the flow."
As a consequence, it sounds like the duo isn't merely playing well (fact is, Al's guitar work is actually even better now than it was back in the day, thanks to the acoustic touring configuration that brings his musical contributions more to the fore), it sounds like they're having fun. And if the title tracks from albums like Last Days of the Century and Bedsitter Images don't immediately conjure images of major-label milestones, that's just fine with Al. "It's much more enjoyable for me to hear myself and for the audience to hear the words," says Stewart. "And the audience seems to agree. The way I look at it, if I can still get everybody on their hind legs at the end of a show cheering, then I've won."
Like Uncorked itself, that's vintage Al.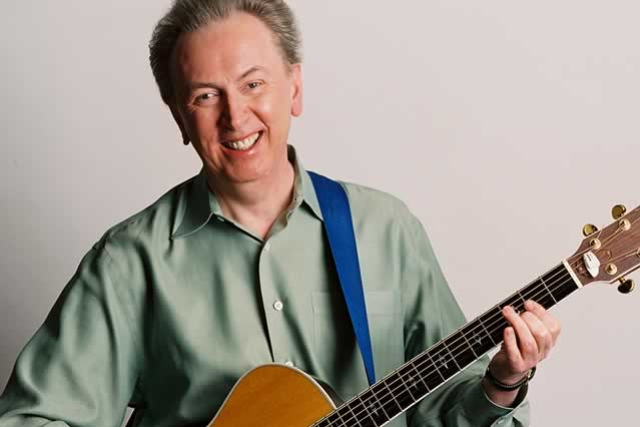 Al Stewart
Folk
For a singer and songwriter whose work is suffused with history and detail, Al Stewart follows no
creative timetable. It's been 10 years since his last US CD of new material, almost 30 years since his
"Year of the Cat" single and album became unforgettable international hits, almost 40 years since his
first album was released. Al Stewart is not afraid of time and its passages.
A Beach Full of Shells, Al's Appleseed debut and first new US release since 1995's Between the
Wars, finds Stewart in timeless form, presenting a baker's dozen new songs that span centuries and
continents, autobiography and fiction. As he nears the 20-album mark, Stewart remains a distinctively
literate and vivid storyteller, time-traveling and teleporting himself and his listeners from World War I
battlefields to Sixties bedrooms, from ships to airplanes to ice floes, from the specific to the
mysterious.
Musical settings that encompass electric folk-rock and acoustic ballads, colorful dabs of classical and
Eastern music, and even a touch of Little Richard-style piano pounding, are as varied and imaginative
as Al's subject matters. The CD's producer, Laurence Juber, formerly of Paul McCartney's Wings,
has enhanced Al's elegant Scottish drawl, nimble acoustic guitar-work and keyboards with his own
Grammy-winning guitar playing, string arrangements and percussion and a flexible rhythm section.
"The Immelman Turn" kicks off the CD in a style reminiscent of Fairport Convention, Al's early
British contemporaries, with spirited violin and barbed electric guitar sweeping us into the tale of a
doomed pilot's last flight. Then we fall down the genteel rabbit hole of "Mr. Lear," a tribute to the 19th
Century nonsense poet, before landing in the veiled intrigue of "Royal Courtship" (certainly the only
song in history to use the words "plenipotentiary" and "amanuensis"). Elsewhere and elsewhen, we are
taken "Somewhere in England 1915"; into the freezing bleakness of "Out in the Snow"; to visit party
girl "Gina in the Kings Road"; to the frenzied rock 'n' roll past of "Class of '58" and a peaceful,
nostalgia-filled old age in "Katherine of Oregon." And that's just part of the tour on A Beach Full of
Shells.
In the spellbinding tradition of his signature songs "Year of the Cat," "Time Passages," "On the
Border," and "Nostradamus," among many others, Al's latest musical short stories are both lyrically
meaningful and insidiously catchy.
Like the fine wines that are his hobby, Al Stewart's gifts as a singer and songwriter have matured and
ripened over the course of his musical career, stretching from the early '60s to the present and beyond.
Stewart was born in Glasgow, Scotland, in 1945, and moved with his family to Bournemouth, a seaside
town in the South of England, at an early age. It was in Bournemouth that Al bought his first guitar –
from Andy Summers, future lead guitarist of The Police – and learned his first guitar licks – from
Robert Fripp, later the leader of King Crimson.
Leaving school at 16, Al headed toward his future by playing guitar in various local bands. "In 1963
The Beatles were breaking out in England," Al explained in the liner notes to his Greatest Hits
collection issued by Rhino Records last year. "I wanted to be Al Beatle. Along came the Rolling
Stones and I wanted to be Keith Richards." But a strong dose of Bob Dylan's original songs shifted his
focus from instrumentalist to lyricist and vocalist.
In 1965, Al moved to London and became the emcee at the famed Les Cousins folk club, rubbing
shoulders with young talents like Paul Simon, Ralph McTell, Bert Jansch and Cat Stevens. He started
writing and performing his own songs, first at Les Cousins, later at other folk clubs and colleges across
England, frequently appearing with folk-oriented groups like the Incredible String Band, Fairport
Convention, and The Pentangle.
Al's first album, Bedsitter Images, was released in England in 1967 (and years later in the US),
followed by 1969's Love Chronicles, which featured Led Zeppelin's Jimmy Page and a
pseudonymous Richard Thompson on lead guitars and a 19-minute title song that recounted his
romantic adventures and contained a then-shocking synonym for "fornicating."
After several more albums written in autobiographical mode, Al shifted his lyrical gaze outward, into
history, literature and current events, an approach debuted on 1973's Past, Present & Future (released
on the Janus label in 1974). The follow-up, Modern Times, cracked the US Top 40 album charts in
1975 and drew Al and his backing band to the States for a full length tour.
With groundwork laid and touring dues paid, Al's next album exploded in America: Year of the Cat,
released in 1976, spawned two Top 20 hits (the title song and "On the Border"), and itself became a
million-selling record. After Al relocated to California, where he still resides, his next album, 1978's
Time Passages, repeated the success of its predecessor, selling another million copies and spinning off
the Top 10 title track and Top 30 single, "Song on the Radio."
Despite high quality songs and performances, subsequent Stewart albums in the '70s and '80s didn't
receive as much popular attention, as punk rock and other new musical movements pushed their way
into public consciousness. In the early '90s, Al returned to his folk roots with a solo tour of the UK, his
first in 15 years, and Famous Last Words, which utilized acoustic instrumentation and traditional folk
and classical styles. Between the Wars (1995), focusing on the '20s and '30s, marked Al's first
collaboration with former Wings guitarist Laurence Juber; their next effort, Down in the Cellar
(2000), was a concept album, incorporating Al's knowledge of fine wines into his you-are-there songs
of personal and historical vignettes; the CD was only released in Europe.
Now the long drought of new Stewart songs has been broken by A Beach Full of Shells, Al's first CD
for Appleseed, which finds him at the peak of his songwriting powers, still able to conjure other times
and distant places with well-chosen words and evocative music. This is a Beach full of gems.