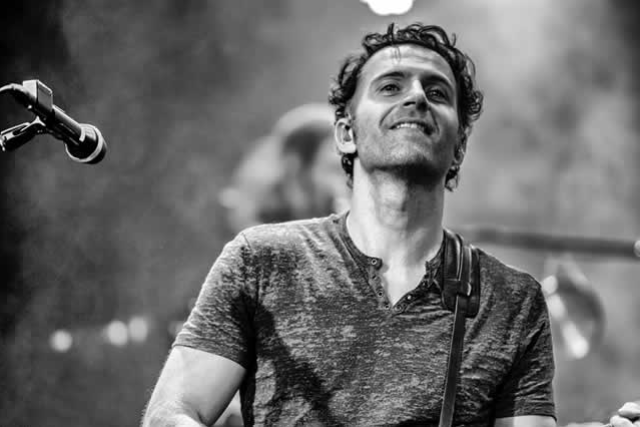 Dweezil Zappa
Choice Cuts Tour
Sunday
Dec 2nd
7:00 pm
PST
5:00 pm

Doors
$49.50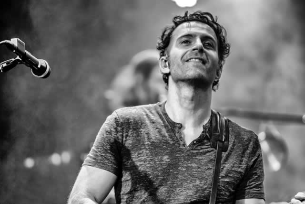 Dweezil Zappa
Pop
Dweezil Zappa was born on September 5, 1969 in Los Angeles the son of Frank and Gail Zappa.
It was inevitable that from the moment of his birth his life would be filled wall-to wall with music (his father having listed his religion as "musician" on Dweezil's birth certificate). Dweezil's early years were spent largely away from the spotlight—something of a rarity for the child of a celebrity, but perfect for cultivating a close relationship with his family.
Having watched his father perform concerts from the side of the stage since he was in diapers it was no surprise that he began to show an interest in music early on. At 6 years old he received his first guitar, a Fender Music Master from his dad.
This is what Dweezil's guitar looked like originally. It looks very different now. It endured serious modifications including lower horn amputation, severe burns and a Larry Flynt for President sticker. It's in a Hard Rock Cafe somewhere.
He would occasionally make noises with the guitar by plugging it in to a little Pignose amplifier.
It wasn't until he was 12 that he began to show a serious interest in manipulating the instrument to make music.
Having primarily heard the music his father was working on or listening to at home while growing up, Dweezil soon found himself exposed to some new sounds on the radio. Besides his father's music he began listening to the Beatles, Queen, AC/DC, Led Zeppelin, Black Sabbath, The Who and Jimi Hendrix. Like many aspiring guitarists of his generation, Dweezil's ear was caught in a stranglehold by the trailblazing guitar styles of Edward Van Halen and Randy Rhoads.
He listened to their records for hours on end trying to figure out a way to translate what he was hearing in his head to his fingers at the other end of the guitar. Along the way, he had opportunities to ask his dad for some help. "I remember asking Frank to help me figure out the song 'Revelation/Mother Earth' from Blizzard Of Oz. I really didn't know anything about chords and in that song Randy Rhoads was using classical music elements that were really new to rock guitar at the time. Frank helped me learn the finger picking intro."
To gain more fundamental knowledge of technique and scales Dweezil was fortunate to have some assistance from one of the musicians in his father's band at that time, Steve Vai. Dweezil became remarkably proficient in a very short amount of time due to his intense practicing sessions.
"Steve made a notebook, which I still have, of scales and exercises and I practiced the stuff from that book at least 5 hours a day." In 1982, at the age of 12 he made his first onstage appearance with his father's band at the Hammersmith Odeon in London. "That was a great experience. I was so excited to have been asked to play but I was incredibly nervous. Since I could only really play lead in the key of A, Frank devised a hand signal for the band to modulate the song 'Stevie's Spanking' down to A from it's original key of B. After I finished my solo he gave the cue for the band to modulate back up. It was so cool how he had so much control over the music, it almost seemed like a magic trick to me. It made a big impression on me and has stuck with me my whole life."
Later that year he recorded his first single, "My Mother Is A Space Cadet", released on Frank Zappa's Barking Pumpkin label.
The amazing story behind that recording is that it was produced by Edward Van Halen. (On the sleeve it is credited as being produced by De Vards in order to avoid any contractual issues for Van Halen.) Dweezil was 12 years old and had only been playing guitar 9 months when this track was recorded. Edward Van Halen played the opening slide guitar riff and the outro melody with the double stop bends. Dweezil plays all of the rest of the guitar parts.
"There are no words to describe how inspirational it was for me to be able to work with Edward on that recording. I was 12, a novice player and in complete awe of his super human accomplishments. I had a terrible sense of rhythm and he tried really hard to help me with that. I had only been playing for around 9 months and I had never practiced with a metronome. He was funny in the studio. We were all so young, just 12 and 13 and Edward joked that it was time for us kids to have a milk and cookie break. When I played the solo on "Space Cadet" Edward worked on getting the right guitar sound. That was one of my favorite parts of the session. We were using one of Frank's brown Acoustic combo amps.
He had 5 or 6 of them that he was using on tour and Edward played through all of them to see which one sounded best. At one point he was teaching me about doing punch in over dubs, he explained that I had to play along with the parts that were already recorded so that it would seamlessly blend with the new part I was about to record. I remember it being very difficult to do since the stuff I played for the solo was not worked out ahead of time. I did the whole solo with all of the finger tapping stuff and vibrato bar dives. Edward made up a cool part that he showed me for after the solo that lead back to the vocal but I couldn't bend the unison notes in tune since my hands weren't strong enough. So he ended up playing the unison bend melody after the solo. The slide guitar intro came about around then as well. I couldn't play that in tune either since I had never played slide before and it's a specialized technique that takes a long time to master. He played that intro as well. Watching him do that stuff was so impressive. I did all of the other guitar stuff that you hear on the record"
2015 marked a milestone for Dweezil's Zappa Plays Zappa project. The band has consistently played concerts around the world for the past 10 years. Racking up well over 1,000 shows. In that time Dweezil did not have a time to cultivate his own music.
November 27th 2015 marks the release of Dweezil's first new album since "Go With What You Know" in 2006. Dweezil Zappa has returned to his musical roots with his new CD release Via Zammata'. Fusing analog tape and tube guitar amps alongside surprising instruments such as fretless guitar and the oud, Zappa draws you into his intimate, and multifarious musical world. Armed with unexpected vocal arrangements that sound like the Beach Boys procreated with the Bulgarian Women's Choir, this collection of 12 uniquely orchestrated songs represents a true metamorphosis for Dweezil Zappa the solo artist. The album was produced and arranged by Dweezil Zappa and features songwriting collaborations with Frank Zappa and venerable actor John Malkovich.
In 2016, Dweezil found himself in the midst of a conflict between 2 of his siblings which resulted in a name change for Dweezil's touring project. The dispute, spanning 2 years, was frought with legal wranglings over trademarks until it was finally resolved in April of 2018.
Dweezil stopped using the name Zappa Plays Zappa and now continues to make music and tour under his own name.
The current band lineup is Dweezil's favorite so far. "This is the best version of the band I have ever had. The musicians are able to tackle the hardest instrumental passages and cover a limitless range of vocals."
Dweezil Zappa: Lead Guitar, Vocals
Scheila Gonzalez: Sax, Keys, Vocals
Adam Minkoff: Lead Vocals, Rhythm Guitar, Keyboards, Percussion
Cian Coey, Lead Vocals, Percussion
Ryan Brown: Drums, Vocals
Kurt Morgan: Bass, Vocals
Chris Norton, Keyboards, Vocals
Dweezil's most current album release (2018) is "Live In The Moment II," a guitar solo complialtion record in the style of his father's "Shut Up And Play Yer Guitar" discs. Live solos interspersed with studio tracks and interstitial pallette cleansers.
Dweezil's proudest accomplishments are as father to his two daughters Zola Frank Zappa (born 2006) and Ceylon Indira Zappa (born 2008). He lives in Los Angeles with his daughters and his lovely wife Megan whom he adores.