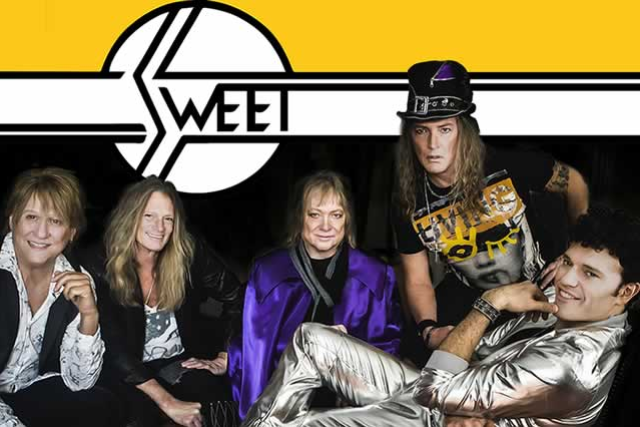 The Sweet
Friday
Sep 28th
8:00 pm
PDT
6:00 pm

Doors
$20.00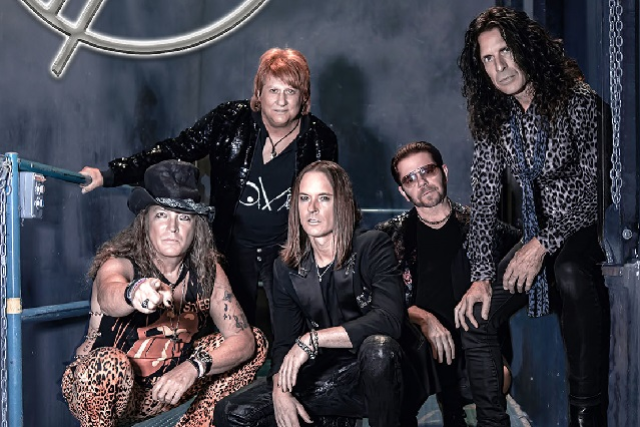 The Sweet
Pop
Legendary rock band The Sweet shot to the top of the charts in the 1970s with such hits as Ballroom Blitz, Fox on the Run, Love is Like Oxygen, Little Willy, Hellraiser, Teenage Rampage, Blockbuster and Action.
Formed in the U.K. in 1968, the original lineup featured vocalist Brian Connolly, bassist/vocalist Steve Priest, drummer Mick Tucker and guitarist Frank Torpey (later replaced by Mick Stewart and, subsequently, by Andy Scott). In 1973, the band produced their first number one hit, Blockbuster, which went on to achieve platinum status. Sweet toured extensively and continued to chart with Chinn and Chapman compositions.
Fans were increasingly attracted to the heavier rock songs written by the group which appeared on the B sides of their singles, and the struggle for creative control ultimately led to a split with Chinn and Chapman. 1975 Fox on the Run (the band first self-penned single) reached the number two spot in the U.K. and top five in the U.S. charts. The Give Us A Wink album, released in 1976 and featuring the top twenty single Action, attained gold status in America and continued the group's move toward album-oriented rock. Sweet bounced back onto the charts in 1978, scoring another top ten hit in both the U.S. and the U.K with Love Is Like Oxygen. After Brian Connolly's departure in 1979, Sweet carried on as a three-piece outfit for three more albums before disbanding in 1981.
In January 2008, Steve Priest assembled his own version of The Sweet in Los Angeles, California. He enlisted fellow Brit Stuart Smith, an old friend and a classically-trained former axeman for the bands Sidewinder and Heaven & Earth, on guitar. L.A. native Richie Onori, Smith's bandmate in Heaven & Earth, was brought in on drums. The keyboard spot was manned by ex-Crow and World Classic Rockers alumni Stevie Stewart.
After an initial appearance on L.A. rock station 95.5 KLOS's popular Mark & Brian radio program, the "Are You Ready Steve?" tour kicked off at the Whisky a Go Go in Hollywood in June, 2008. The band spent the summer playing festivals and gigs throughout the U.S. and Canada, including, among others: Moondance Jam in Walker, MN; headlining at the Rock 'n' Resort Festival in N. Lawrence, OH; London, Ontario's Rock The Park; another headlining gig at Peterborough's Festival of Lights; the Common Ground Festival in Lansing, MI; and a benefit concert for victims of California's wildfires at Qualcomm Stadium in San Diego, CA.
In January 2009, The Sweet presented at the industry's Pollstar Awards cocertand played a short set at the Nokia Theater, marking the first time in the ceremony's history that a band performed at the show. In addition to local gigs at the House of Blues on L.A.'s Sunset Strip and Universal's Citywalk, 2009 saw the band return to Canada for sold-out shows at the Mae Wilson Theater and Casino Regina, as well as the Nakusp Music Festival and Rockin' the Fields in Minnedosa, Manitoba. U.S. festivals included Minnesota's Halfway Jam, Rockin' the Rivers in Montana (with Pat Travers and Peter Frampton), and two late-summer shows at the Santa Cruz Beach Boardwalk.
The new band recorded a cover version of the Beatles' "Ticket to Ride," which was included on Cleopatra Records' "Abbey Road," a Fab Four tribute CD that was released in March 2009. April 2009 saw the release of a new two-disc, career-spanning greatest hits album called "Action: The Sweet Anthology," which was released on Shout Factory Records and received a coveted four-star rating in Rolling Stone Magazine. The band's "Live! In America," CD, recorded live by Westwood One at the Morongo Casino on August 30, 2008, was featured on KLOS's "Front Row". First sold at shows and later released worldwide in an exclusive deal with Amazon.com, the release garnered favorable reviews in the Rock 'n' Roll Report, Classic Rock Revisited and Hard Rock Haven, among others.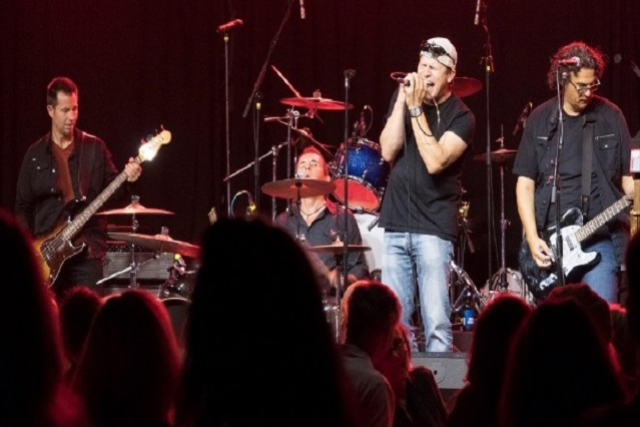 Eleventh Mourning
Alternative Rock
Mike Adkins and Randy Aparicio have been writing and recording since 1995. Winning Best New Artists Across North America by Beyond Records and Guitar Center. Their song "Out of Time" is featured on a compilation CD with Sponge and Motley Crue. Also selected as Best OC Band by Live Records. They started the band Railbox in 2000 with Bassist Scott Von kaenel to focus on a new fresh sound, as they are currently doing with Eleventh Mourning.