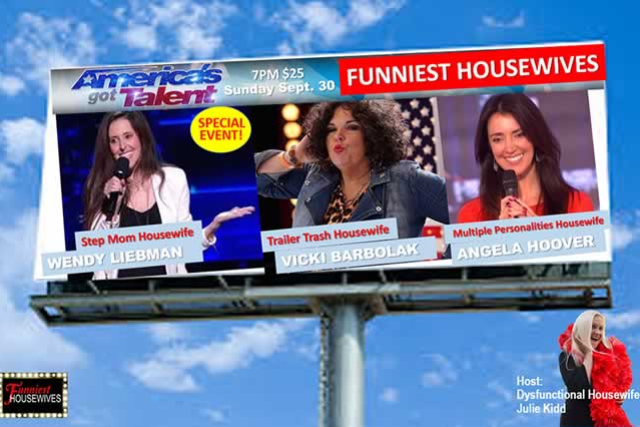 OC's Funniest Housewives
America's Got Talent Show
Sunday
Sep 30th
7:00 pm
PDT
5:00 pm

Doors
$25.00
Announcing our biggest show yet!
Funniest Housewives Straight from AMERICA'S GOT TALENT! Spend an evening with NBC's favorite comics! A trio of extreme comedy talent where hilarious is an understatement!
You'll meet Trailer Trash Housewife Vicki Barbolak, Step Mom Housewife Wendy Liebman, and Multiple Personalities Housewife Angela Hoover.
With host from ABC's The View - Dysfunctional Housewife Julie Kidd.
This is a must see comedy show!
Orange County's Funniest Housewives
Comedy