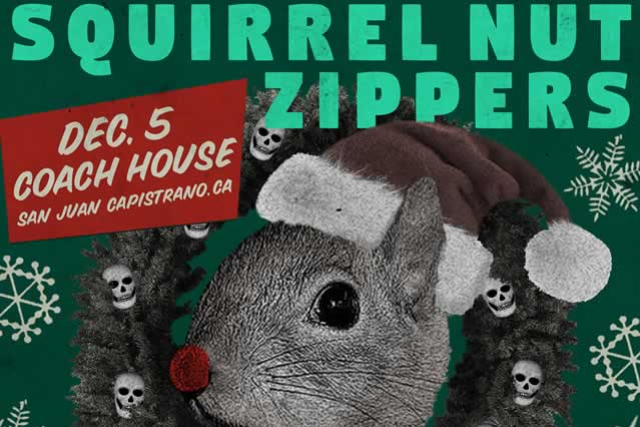 Squirrel Nut Zippers
Wednesday
Dec 5th
8:00 pm
PST
6:00 pm

Doors
$29.50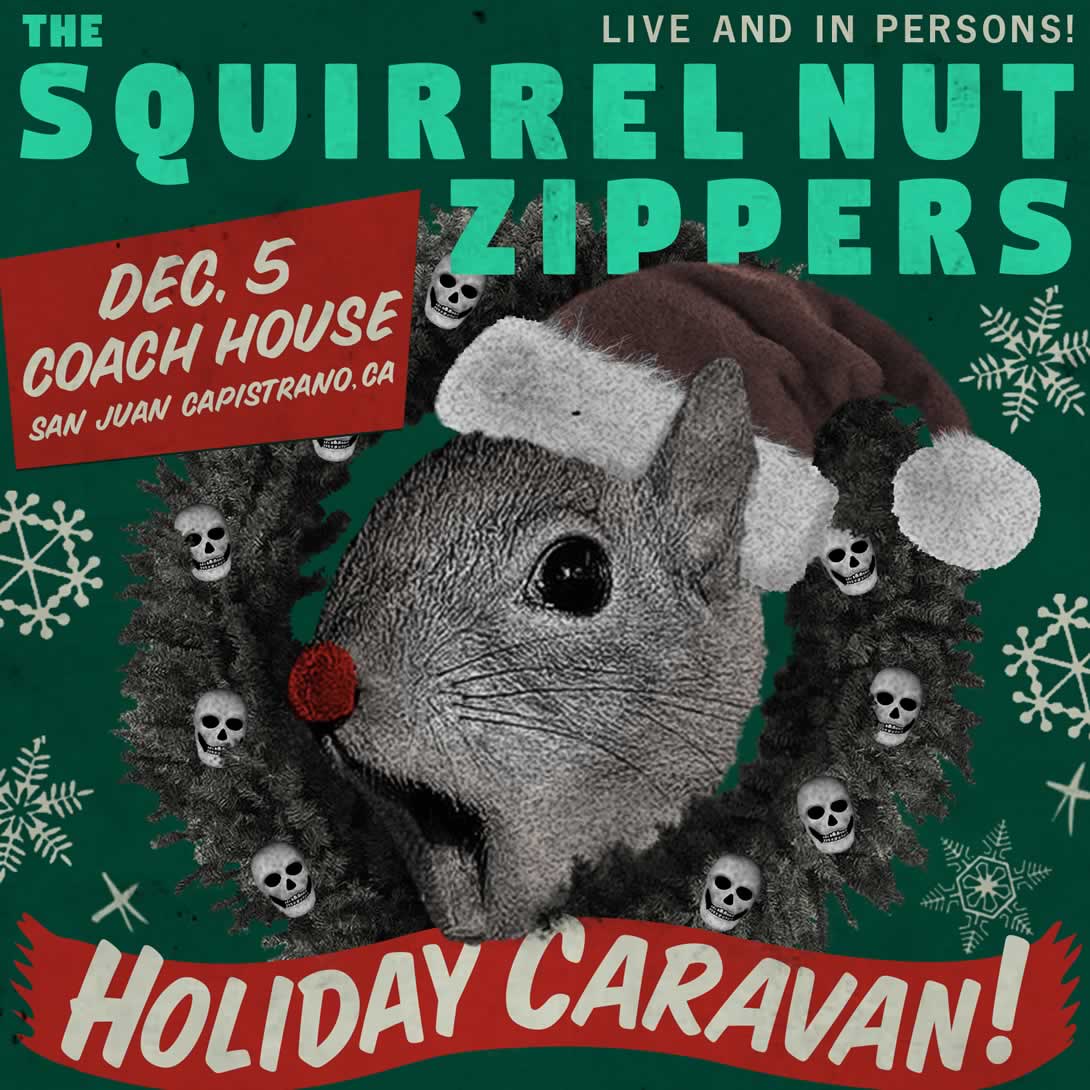 Whoever said sequels are never as good as the original clearly didn't see this tour coming… For the second year in a row the Squirrel Nut Zippers are embarking on a holiday tour! The Holiday Caravan will hit ten cities on the west coast this November & December for eleven shows.
The tour starts in Seattle, WA on November 27th and will make stops in Portland, Napa, Sacramento, Carmel, San Juan, Solana Beach, Los Angeles, Tucson and Las Vegas. Tickets for all shows will go on sale this Friday.
"Zipsters! Round up the kids, grandparents, friends, enemies, acquaintances and maybe even your family; this year we'll be spreading our holiday cheer on the west coast!" band leader Jimbo Mathus remarked. "We'll be playing selections from our old Christmas Caravan album, holiday hits and of course the finest new and old Squirrel Nut Zippers music for you all."
This past March the Squirrel Nut Zippers released their first new studio album in eighteen years titled Beasts Of Burgundy. The album debuted at #4 on the Billboard Jazz Albums Chart upon it's release. It was back in 1998 when the Squirrel Nut Zippers released their first and only Holiday album titled Christmas Caravan which went on to sell a quarter of a million copies and reached #12 on the Billboard Holiday Albums chart.
Since reactivating in mid-2016 the Squirrel Nut Zippers have been performing to packed houses across the country and around the world. As Jimbo Mathus has said since the band's re-launch, 'it's not a reunion, it's a revival.'