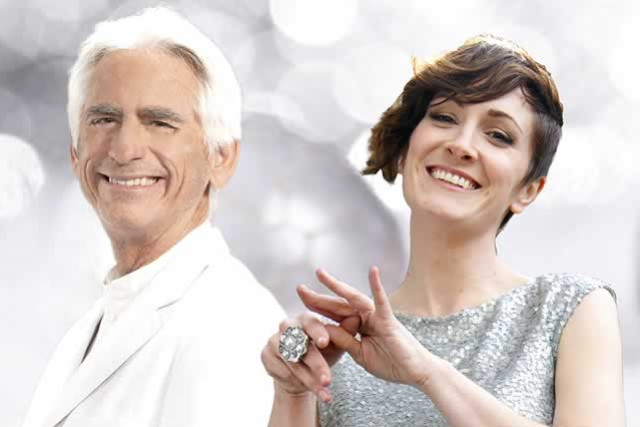 An Evening with
David Benoit Charlie Brown Christmas
with Special Guest Sara Gazarek
Sunday
Dec 23rd
7:00 pm
PST
5:00 pm

Doors
$35.00
David Benoit Christmas Tribute to Charlie Brown with Special Guest Sara Gazarek
In 1965, the first ever "Peanuts" animated special took place. It was a landmark event and it was the start of a tradition that would continue year after year. "A Charlie Brown Christmas" is a tradition enjoyed around the world by fans of all ages. Now, over 50 years later, Contemporary Jazz Piano Legend, David Benoit along with acclaimed Vocalist, Sara Gazarek, is paying tribute to this incredible piece of entertainment history, with a "David Benoit Christmas Tribute to Charlie Brown with Special Guest Sara Gazarek".
This inspirational tribute concert features the classic music of Vince Guaraldi along with "Charlie Brown Christmas" orginials from David Benoit, who took over the helm as music composer for the new Charlie Brown Christmas TV Specials more than a decade ago, as well as classics from David Benoit's illustrious career as a Multi-Grammy Nominated Solo Artist. The show also features the young voices of a local children's choir, which serves as a wonderful way of getting the local community involved. The heart-warming show is sure to get the audience in that Christmas Spirit and bring out the 'kid' in all of us this holiday season.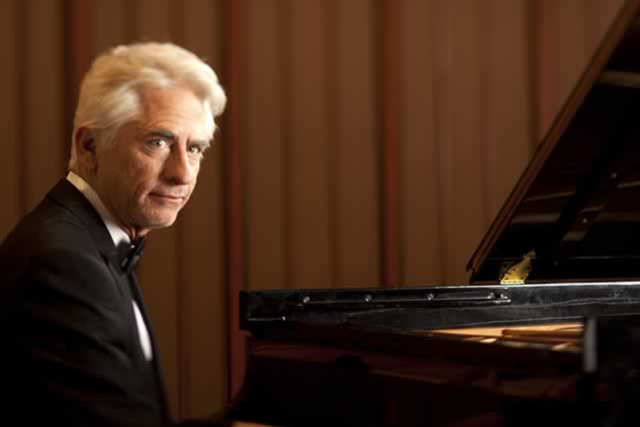 David Benoit
Jazz
For three decades, the GRAMMY®-nominated pianist/composer/ arranger David Benoit has reigned supreme as one the founding fathers of contemporary jazz. Born in Bakersfield, California, he grew up in Los Angeles and was bitten by the jazz bug after watching a Charlie Brown special on television and listening to the music of Vince Guaraldi in 1965. "I was already a fan of the comic strip," he says, "but when I heard that jazz piano trio, that was the defining moment when I decided that I wanted to play like Vince Guaraldi." At the age of thirteen, Benoit studied privately with pianist Marya Cressy Wright and continued his training with Abraham Fraser, who was the pianist for famed conductor Arturo Toscanini. He also studied music theory and composition, and later studied orchestration with Donald Nelligan at El Camino Junior College and film scoring from Donald Ray at UCLA. He studied conducting from Heiichiro Ohyama, assistant conductor of the L.A. Philharmonic, and furthered his musical education with Jan Robertson, head of the conducting department at UCLA, and UC Santa Barbara symphony orchestra music director Jeffrey Schindler. After working with Lainie Kazan as her musical director/conductor in 1976, Benoit released albums on the AVI label from 1977 to 1984. He later released several chart-topping recordings for GRP, including Freedom at Midnight (1987), Waiting for Spring (1989) and Shadows (1991), which both topped Billboard's Contemporary Jazz Charts at #5, #1, and #2, respectively. His other noteworthy recordings include Letter to Evan (1992), his tribute to another piano influence, Bill Evans, and Here's to You, Charlie Brown: Fifty Great Years (2000). Benoit also recorded with Russ Freeman on their album The Benoit/Freeman Project (1994), and on their follow-up collaboration, 2 (2004), which was released on Peak Records. His other recordings for the label include American Landscape (1997) and Orchestral Stories (2005), which featured his first piano concerto, "The Centaur and the Sphinx," and a symphonic work, "Kobe.". In 2012, he released Conversation on Concord's Heads Up International imprint. His latest and thirty-fifth recording as a leader and his first with a vocalist, 2 In Love, was released in 2015 featuring Jane Monheit, the GRAMMY®- nominated, cool-toned chanteuse from New York, who burst on the scene in 1998 as the first runner-up in the Thelonious Monk International Vocalist Competition. Benoit received three GRAMMY® nominations in the categories of Best Contemporary Jazz Performance for "Every Step of the Way" (1989), Best Large Ensemble Performance for GRP AllStar Big Band (1996), and Best Instrumental Composition for "Dad's Room," the latter from the album Professional Dreamer (2000). In 2010, Benoit received a Lifetime Achievement Award from the American Smooth Jazz Awards, and he's worked with an impressive potpourri of musicians including the Rippingtons, Emily Remler, Alphonse Mouzon, Dave Koz, Faith Hill, David Sanborn, CeCe Winans and Brian McKnight. Benoit's film scores include The Stars Fell on Henrietta (1995), produced by Clint Eastwood, and The Christmas Tree, produced by Sally Field, which was voted Best Score of 1996 by Film Score Monthly. He has served as conductor with a wide range of symphonies including the Los Angeles Philharmonic, Asia America Symphony Orchestra and the London Symphony Orchestra. A longtime guest educator with the Mr. Holland's Opus Foundation, he received that organization's Excellence in Music Award in 2001. His musical selections have been featured on The Weather Channel and his version of Vince Guaraldi's "Cast Your Fate to the Wind" is included on compilation The Weather Channel Presents: Smooth Jazz 11 (2008). Benoit also currently hosts a morning radio show on KKJZ 88.1 FM in Long Beach, CA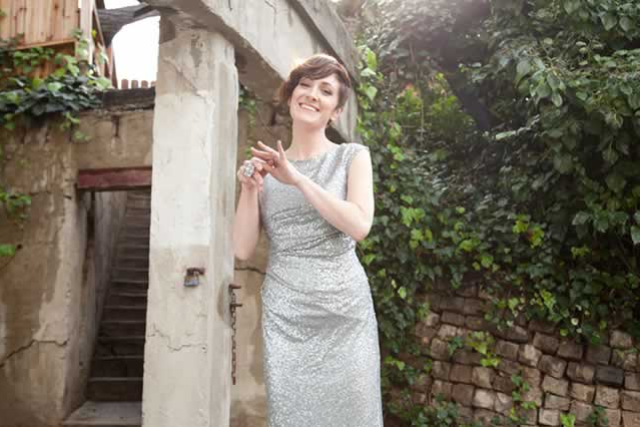 Sara Gazarek
Jazz
Amongst a community teeming with startlingly gifted young singers, Sara Gazarek stands out as a particularly extravagant artist. Her first two albums introduced her singular sound and vision, steeped in the tradition of jazz but deeply informed by contemporary songwriters and performers. With Blossom & Bee, her highly anticipated debut release on the respected indie label Palmetto, Gazarek turns over an exciting, glistening new leaf.
With five years between her acclaimed 2007 album "Return to You" (Native Language) and "Blossom & Bee," it's no surprise that Gazarek has grown considerably in the meantime. What's fascinating is the way that she's tapped into sources of inspiration consonant with her own less-is-more sensibility. Working closely with the brilliant pianist/organist Larry Goldings, who produced the album, Gazarek and her band have crafted a program of emotionally expansive standards, inspired contemporary fare, and uncommonly memorable originals, all delivered with her insouciant sense of artistry.
As the title track might suggest, an undeniable thread running through "Blossom & Bee" is the irrepressibly buoyant spirit of jazz pianist, singer and songwriter Blossom Dearie. "When I looked at the 4 or 5 songs from our book that absolutely had to be on this record, I was surprised to realize they had all been inadvertently added to our repertoire over the years through our love for her." From the upbeat and humorous "Everything I've Got," their refreshing, glockenspiel laden take on "I'm Old Fashioned" and the meter-shifting "Tea For Two," Gazarek acknowledges the direct correlation between these songs and Dearie's.
"I've always seen myself more as a lyric interpreter" Sara says. "I've never been drawn to flashy vocal gymnastics, so I naturally fell in love with the simplicity of her voice and delivery," Blessed with her own gorgeous, translucent voice, excellent pitch and supple sense of time, Gazarek manages to evoke the tough-minded discipline behind Dearie's appealingly girlish sound. "She invests each song with so much emotion and musicality."
But, rather than a tribute project, "Blossom & Bee" is meant to reflect the working repertoire of Gazarek's stellar Los Angeles based group, featuring pianist Josh Nelson, bassist Hamilton Price and drummer Zach Harmon. "We are so excited to finally be able to share something with our listeners that encapsulates the energy, humor, and sheer joy we feel in our live performances," Sara states.
Whether she's plumbing the humorous depths of heartbreak on the Yip Harburg/Harold Arlen anthem "Down With Love," an insistently bumpy arrangement worked out with Goldings, or evoking the giddy rush of new found love on the Comden/Green/Bernstein classic "Lucky To Be Me," Gazarek never hits a false musical or emotional note, even when the tune appears to be an unlikely vehicle for her. Her approach to the Schoolhouse Rock hit "Unpack Your Adjectives" adds energy and simmering intensity to the classic tune, and she turns Shelton Brooks' hoary vaudeville hit "Some of These Days," into a hard-swinging jazz number featuring Goldings' rippling organ and John Pizzarelli's propulsive guitar.
"My mom sent me a video of me singing that in high school," Gazarek says, explaining that the song is a recent addition to the band's book. "It was my first solo number on stage, and I remember it made my Grandma cry. I've always been a big proponent of doing songs you have a relationship with."
Ben Folds' popular hit "The Luckiest" is admittedly, inspired by the first dance Gazarek shared with her husband at their wedding. "We both have part of the lyric tattooed on our arms" Gazarek shares, which can be witnessed on the albums cover art. "I chose to include this song in the story of this album, as it's a beautiful part of my life."
She's also closely tied, of course, to the album's impressive original pieces. A product of Gazarek and Nelson's ongoing songwriting partnership, the gospel-tinged "Fly Away Birdie" is an uplifting ode to following one's dreams, buoyed by Nelson's lush keyboard chords and Goldings' subtle organ fills. The album's standout new song is the enchanting title track, a vocal duet with vocalist/guitarist John Pizzarelli, a consummate musician and entertainer who serves as an ideal foil for Gazarek. A collaboration with Goldings and co-lyricist Bill DeMain, "Blossom & Bee" pays homage to the delicious frission of ying and yang.
The album isn't just a major new statement by Gazarek. "Blossom & Bee" reflects the increased confidence and maturity that comes with time and growth. It's not just that she got married and started teaching at the University of Southern California's vaunted music school (from which she graduated). Or that she spent 2 years collaborating with German-based group Triosence, resulting in an album of purely original compositions.
"I woke up and realized I finally had something to say, and I needed to say it, now," Gazarek recalls. After years of avoiding making a record for the sake of recording, she found herself working with a new highly interactive band. "All the sudden I had this burning desire to get back into the studio," she says, "It was time."
The other major new development for Gazarek was joining forces with Goldings, an artist who shares her love of the jazz tradition and engagement with contemporary songwriters. Goldings is best known for his work as a jazz pianist and organist, but has gained recognition as a composer, arranger and producer who has collaborated with vocal stars James Taylor, Norah Jones, Madeleine Peyroux, Tracy Chapman, Melody Gardot, India.Arie, and Luciana Souza. Even with all that varied experience, he was duly impressed by Gazarek's range as an interpreter. "Sara combines heart and intellect in a way that really makes her stand out," says Goldings. "Her strengths as a singer, songwriter and arranger made collaborating with Sara extremely gratifying for me."
"I quickly learned that there is very little that Sara was unable to sing," Goldings recalls, "whether it was odd-metered arrangements, songs with challenging intervals, feel-good swingers, or emotionally charged ballads."
Born and raised in Seattle, Gazarek grew up without much exposure to jazz. In her early teens she was inspired by musical theater and dance, but she ended up discovering and falling in love with the jazz choir at her high school. The director, Scott Brown, became the first of several essential musical mentors, and he started steering her towards great jazz singers/musicians and classic jazz recordings.
Gazarek didn't discover her calling until her senior year, when her school band flew to New York City to compete in the Essentially Ellington Competition, hosted by the Lincoln Center Jazz Orchestra. It was the first year that the competition included a big band vocal feature, so Gazarek joined the band, and ended up walking away with the first ever Ella Fitzgerald Charitable Foundation Vocal Soloist Award.
When Gazarek arrived at the University of Southern California, she was the only jazz studies vocal major in her class, and quickly discovered that she was way behind her peers when it came to jazz theory. She spent much of the first year off by herself studying for hours every day, listening closely to classic recordings by Miles Davis, Charlie Parker, Sonny Rollins and Hank Mobley. She studied privately with vocalists Tierney Sutton and Carmen Bradford, pianist Shelly Berg and bassist/arranger John Clayton, who become one of her most important champions.
At USC, Sara helped develop the JazzReach program, spending two years as a jazz choir director with inner city elementary school children. "I was fortunate to have a very passionate jazz educator at my high school, and know that if it wasn't for Scott, I probably wouldn't have discovered my own love of jazz. The idea of lighting that flame in even just one young musician is exciting to me."
By 2003, people outside USC were starting to discover Gazarek. She won the prestigious Downbeat Student Music Award for Outstanding Collegiate Jazz Vocalist, a distinction that directly led to a spot on the Concord Jazz Festival Tour (with Oleta Adams, Karrin Allyson and Diane Schuur). But with the release of "Blossom & Bee" Gazarek is taking her rightful place as an original artist with a sound and concept that will continue to bloom.