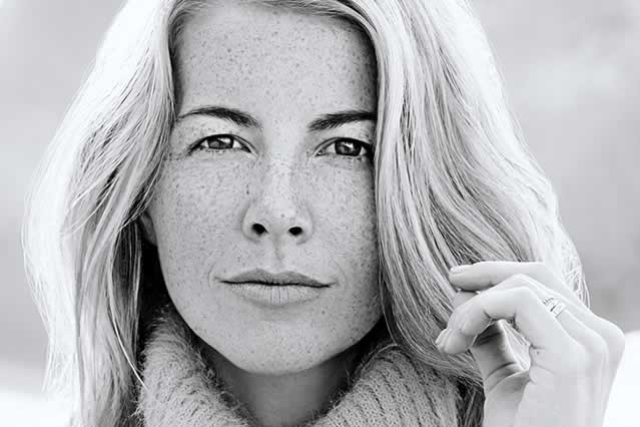 Morgan James
From White to Blue, Two Iconic Albums Celebrated
Sunday
Mar 31st
7:00 pm
PDT
5:00 pm

Doors
Morgan James Goes Cover-to-Cover on the 'White Album'
Throughout her spectacular career, singer, songwriter, and Broadway actress Morgan James has taken on beloved roles and songs to give them her unique perspective and make them her own. She rocked the stage as Christ herself in an all-female version of Jesus Christ Superstar, took on a full-album acoustic cover of D'Angelo's Black Messiah, and brought the critics to their feet with her cover of Joni Mitchell's classic Blue album.
James has also recorded and toured with Scott Bradlee's Postmodern Jukebox, a musical collective that covers modern songs with a vintage twist – turning today's pop hits into swing and jazz classics. Most recently, she released a video in which she put her signature spin on the Nirvana grunge rock classic Lithium.
Now James has set her sights on one of the world's most iconic records: the Beatles' White Album. While each song is performed in its original key, James provides a soulful vibe and feminine flair to songs originally penned and recorded by four lads from Liverpool.
Listeners find the classic ballads "Blackbird" and "I Will" presented acappella with James showcasing artfully-constructed harmonies. The wistfully mournful lyrics of "Julia" are borne beautifully by her heavenly vocals, while the early heavy metal sound of "Helter Skelter" infuses the album with James's signature funky soul treatment. The album was produced by her longtime collaborator Doug Wamble, who played the instruments in every song as well as providing additional vocals.
Due for release on October 26, the White Album cover is perfectly timed to celebrate the 50th anniversary of the original release (which happened on November 22, 1968). Meanwhile, fans will be able to see James perform live on her White to Blue tour across Europe, Canada, and the U.S.
"We wanted to pay homage to this incredible double album by stepping into their shoes, and diving deep," James said of the White Album project. "I think it's a side of me that fans haven't seen before, which is exciting!"
Whether she's writing and exploring new material or experimenting and putting her own spin on time-honored classics, James is guaranteed to delight both her fans and fans of the original material alike.