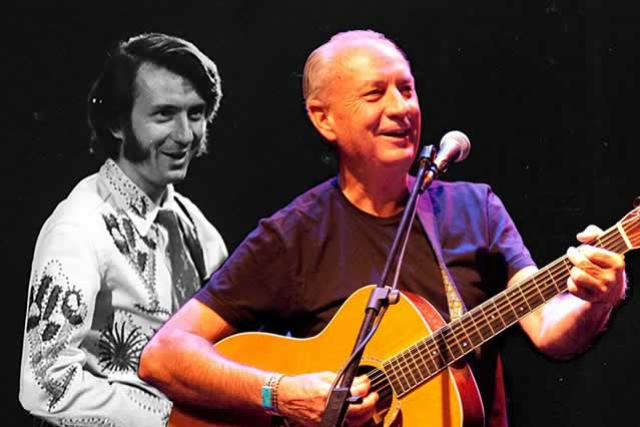 VIP ONLY
Michael Nesmith VIP
General Admission Ticket Sold Separately
Thursday
Jan 24th
8:00 pm
PST
6:00 pm

Doors
$150.00
General Admission Ticket Sold Separately
The Aftershow Meet & Greet Pass allows you to meet Michael Nesmith!
Shortly after each concert, you will meet Nez, have your photo taken with him with your own camera, and be allowed one item signed by him.
During the Meet & Greet, Nez can only sign CDs, albums, books, and photographs; no collectibles or musical instruments.
With your Aftershow Meet & Greet Pass you will also receive a signed 8x10!
To attend any Meet & Greet, you must have a ticket to the concert associated with the Meet & Greet to be allowed access to the venue. All Meet & Greet Passes are non-refundable and non-transferable. Each pass is attached to one fan's name. Please ensure that the name on the attending fan's ID matches the name on the pass purchased, otherwise they will be denied entry. You may purchase two passes per venue, but you must do a separate transaction to purchase passes to an additional venue.
You will be contacted via email no later than 24 hours before the show with more detailed information regarding your Meet & Greet, including where to pick up your passes. Please email if you have any questions.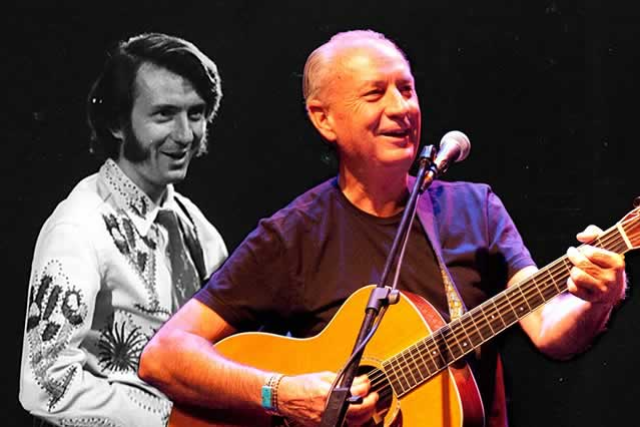 Michael Nesmith
Classic Rock
This January, Michael Nesmith will return to the concert stage to perform his classic 1972 album, And The Hits Just Keep On Comin'. This series of shows will feature just Nez and his trusty pedal steel guitarist, Pete Finney. These performances will mark the first time Nez has toured as a duo since 1975 (when he worked with the legendary Red Rhodes). Tickets will go on sale Wednesday, November 21, 2018. VIP Meet & Greet packages will also be available in limited numbers.
These six shows will commemorate Nez's successful return to the concert stage and latest live album, Live At The Troubadour (recorded with his other touring ensemble, The First National Band Redux). Michael's sold-out run of shows in California drew rave reviews and were followed in September by a tour of the South, Northeast and Midwest. His recent performances have focused on his legendary 1970s albums recorded for RCA, but this is the first time he will perform any of his albums in its entirety.
And The Hits Just Keep On Comin' is significant in Nesmith's catalog, because it returned him to his roots as a singer-songwriter where his career began before his overwhelming success as a part of The Monkees. Featuring just the accompaniment of Red Rhodes on pedal steel, his music and message achieved real purity on the album's ten original songs, which included such classics as "Different Drum" (a hit for Linda Ronstadt) and "Two Different Roads." Hits served as the truest songbook that Michael would ever issue on record and it remains among his most satisfying works. In addition to the album's ten songs, concertgoers can expect to hear many of Nesmith's key tracks of the era, such as "Joanne," "Silver Moon," "Some Of Shelley's Blues" and "Propinquity" among others from his rich catalog of tunes.
Since 1965, Michael's unique creativity has been in evidence in a variety of artistic mediums: from his Emmy award winning work on The Monkees series, to the cult success of Elephant Parts and his recent best-selling autobiography, Infinite Tuesday. Michael Nesmith is a musical visionary whose all-too-rare live concerts garnered sell-outs across the West Coast in January 2018. In March, Michael has plans to join Micky Dolenz for a series of twelve concert dates highlighting his deep cuts with The Monkees. Their most recent album, Christmas Party, is currently among the bestsellers on the Billboard charts.