Jimmie Vaughan
Sunday
Mar 8th
7:00 pm
PDT
5:00 pm

Doors
$40.00
Jimmie Vaughan
Jazz
When it comes to the blues today, there are a handful of guiding lights to make sure the music stays true to its powerful source. The sound of pleasure and pain that first sparked musicians to create such a sound is a force that can never be underestimated. The mojo has to be there. For Jimmie Vaughan, he's dedicated his life to making sure the blues not only stays alive, but remains full of life and an inspiration to all who listen. It's a spirit he holds close to him, and for over 50 years of holding the blues close inside him, Vaughan isn't about to stop now.
Jimmie Vaughan's new album, BABY, PLEASE COME HOME, is a rolling and righteous celebration of everything the blues can be. The songs can go up, down, sideways and even off in their own distinctive direction, but one thing is certain, each and every one of them is packed with pure feeling and striking originality. That's because while the blues is almost as old as America itself, every time a musician lends their soul to living inside these songs, something new comes out. There is a constant reinvention for musicians like Vaughan, because the blues demands it. There can be nothing less than a revelation, because that's how the music stays alive. It is almost like an alchemy exists, where instruments and voice join together to make a joyful noise. And above all else the blues, in the capable of hands of Vaughan and his musical cohorts, is a path to salvation. One that is birthed in the ability of songs to make life on earth a better place to be.
Sometimes it takes decades to finally arrive at a place called home. When a young player starts out as a teenager to find a spot to call his own, there can be enough twists and turns to throw even the most dedicated of souls off the mark. Life can be a tricky endeavor, and between the bright lights and the dark nights, that road ahead can be full of false starts and deceiving roadblocks. But on BABY, PLEASE COME HOME Jimmie Vaughan proves without doubt all his efforts and energy have taken him to the promised land. Maybe that's because blues is really the art of distillation, seeking the sound where there are no extraneous notes, or unnecessary additions to the feeling of freedom. It takes years to get there, and patience is most definitely a virtue. Above all else, feeling is the most important element of all. With that, all else can be conquered.
"Playing what you feel has always been my main goal," Vaughan says. Considering the Texas guitarist and singer has had the kind of career that makes him a living legacy, those are no idle words. His first group when he was starting high school played Dallas' Hob Knob Lounge six nights a week, learning the kind of lessons that can't be taught. They have to be lived. Other bands in the '60s convinced the young man it was time to find a way to play the music he felt the strongest about: the blues, That took him to hitchhiking to Austin in the early '70s and carving out a new crew of blues players who shared his musical excitement. Jimmie Vaughan started in the lead, and has remained there. After worldwide success with the Fabulous Thunderbirds during the '80s, it came time to leave that band and build his own path in exploring different approaches to the blues. He did not hesitate. And what Vaughan discovered was that he could take it anywhere; there were no boundaries. "I wanted to find out what I could really do," he says, "and when I started singing it gave me a whole new side to explore. When I was young I didn't really pay much attention to categories of music. I just heard what I liked and decided to explore that. And that's really what I'm still doing."
For the past few years, Jimmie Vaughan has been recording a series of albums dedicated to the songs he's always held in high esteem, recorded by artists that inspired him from his very earliest days of performing. The sessions have been held in studios near Austin, and he was surrounded by fellow musicians who understand that music is intended to ignite the heart and fill the soul. There can be no shortcuts or sleight-of-hand when playing these songs. They come from writers and performers who responsible for so much of modern popular musics, some well known but many are other who are still names not known outside the blues world. On BABY, PLEASE COME HOME, some of those original artists are Lloyd Price, Jimmy Donley, Lefty Frizell, Richard Berry, Chuck Willis, Bill Doggett, T-Bone Walker, Etta James, Fats Domino, Gatemouth Brown and Jimmy Reed. In so many ways, this is a list of some of the prime purveyors of America's greatest music. That it can range from seminal bluesmen like Jimmy Reed to one of the founding father of modern country music Lefty Frizell proves the point that Vaughan has always believed: music is not about what it is labeled, but rather how it makes the listener feel. On BABY, PLEASE COME HOME, those feelings are played to the hilt by some of Jimmie Vaughan's long-standing A-team, including George Rains, Billy Pitman, Ronnie James, Mike Flanigan, Doug James, Greg Piccolo, Al Gomez, Kaz Kazonoff, T. Jarred Bonata, John Mills and Randy Zimmerman. They are joined by guest vocalists Georgia Bramhall and Emily Gimble.
These sessions, mostly held at San Marcos, Texas' Fire Station studio, were the kind of recordings that are based on musicians who have been playing this music for decades. They've come to have a near-silent style of communication, where a look or a smile communicates much more than words ever could. As bandleader, singer and guitarist, Jimmie Vaughan is a master of how everything is captured for posterity. His singing voice has grown into a study in strength. And while sometimes he might say, "Sometimes you can sing and sometimes you can't," like everything else the Texan touches, Vaughan knows when it's right and never stops until it is. He has always looked to his soul as the ultimate barometer of when the music is right, and when that is satisfied Vaughan knows he has found that spot where the music is ready to be shared.
The Rolling Stones' Keith Richards once said, "The blues. It's probably the most important thing America has ever given the world." To which Jimmie Vaughan would likely add, "Amen."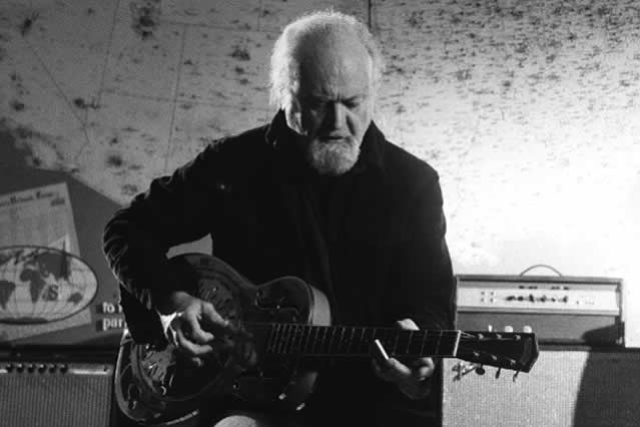 Tinsley Ellis
Blues
"Feral blues guitar...non-stop gigging has sharpened his six-string to a razor's edge...his eloquence dazzles...he achieves pyrotechnics that rival early Jeff Beck and Eric Clapton." –Rolling Stone
"Ellis unleashes a torrent of dazzling musicianship pitched between the exhilarating volatility of rock and roll and the passion of urban blues." –Los Angeles Times
Since his Alligator debut 30 years ago, Southern blues-rock guitar wizard, vocalist and songwriter Tinsley Ellis has become a bona fide worldwide guitar hero. The Chicago Sun-Times says, "It's hard to overstate the raw power of his music." Now, he makes his triumphant return to Alligator Records with a powerful new album, Winning Hand. Armed with his signature molten licks, melodic riffs and rousing, intense solos, Ellis, as his legions of fans will attest, is among the blues world's best-loved, hardest working and most well-travelled statesmen. He has performed in all 50 United States as well as in Canada, Western and Eastern Europe, Australia and South America, earning legions of fans with his guitar virtuosity, passionate vocals and memorable original songs. Ellis is also revered as a guitarist's guitarist, with famous friends including Derek Trucks, Warren Haynes, Oliver Wood, Jonny Lang and members of Widespread Panic calling on him to sit in and jam. "A musician never got famous staying home," he says.
Recorded in Nashville and produced by Ellis and keyboardist Kevin McKendree, the ten brilliantly performed, fervently sung tracks on Winning Hand include nine originals, ranging from blistering blues to heart-pounding rock to soulful ballads. As his only cover song, Ellis pays tribute to his greatest guitar-playing and songwriting influences with a Freddie King-inspired version of rock legend Leon Russell's Dixie Lullaby. "Guitar, guitar, guitar is what this album is all about," says Ellis, who recorded primarily with his 1959 Fender Stratocaster, his 1967 Gibson ES 345 and his 1973 Les Paul Deluxe. Guitar World says, "Ellis' playing sparkles with depth and subtlety. Whether playing deep, slow blues or uptempo rockers, Ellis rides a gorgeously fat, pure tone."
Born in Atlanta in 1957, Ellis was raised in southern Florida. He discovered the blues through the back door of British Invasion bands like The Yardbirds, The Animals, Cream and The Rolling Stones as well as Southern rockers like The Allman Brothers. One night he and a friend were listening to records when his friend's older brother told them if they liked blues, they should really be listening to B.B. King. As luck would have it, King was in town for a week, and the upcoming Saturday afternoon show was just for teenagers.
Tinsley and his friend went, sitting transfixed in the front row. When B.B. broke a string on Lucille, he changed it without missing a beat, and handed the broken string to Ellis. After the show, B.B. came out and talked with fans, mesmerizing Tinsley with his warmth and kindness. Tinsley's fate was now sealed; he had to become a blues guitarist. He saw Howlin' Wolf, Muddy Waters and every other blues artist who came through town, always sitting up front, always waiting to meet the artists, take photos, get autographs. And yes, he still has B.B.'s string.
Already an accomplished teenaged musician, Ellis left Florida and returned to Atlanta in 1975. He soon joined a gritty local blues band, the Alley Cats. In 1981, along with veteran blues singer and harpist Chicago Bob Nelson, Tinsley formed The Heartfixers, a group that would become Atlanta's top-drawing blues band. After cutting a few Heartfixers albums for the Landslide label, Ellis was ready to head out on his own.
Georgia Blue, Tinsley's first Alligator release, hit the unprepared public by surprise in 1988. Critics and fans quickly agreed that a new and original guitar hero had emerged. The Chicago Tribune said, "Tinsley Ellis torches with molten fretwork. Ellis takes classic, Southern blues-rock workouts and jolts them to new life with a torrid ax barrage." Tinsley's next four releases—1989's Fanning The Flames, 1992's Trouble Time, 1994's Storm Warning, and 1997's Fire It Up—further grew his fan base and his fame. Features and reviews ran in Rolling Stone, The Chicago Tribune, The Washington Post, The Los Angeles Times, The Boston Globe, and in many other national and regional publications.
Guests including Peter Buck (R.E.M.), guitarist Derek Trucks (who made his recording debut with Tinsley at age 14) and keyboardist Chuck Leavell (The Rolling Stones) have joined him in the studio. Ellis' song A Quitter Never Wins was recorded by Jonny Lang, selling over a million copies. He in turn has made guest appearances on albums by The Allman Brothers, Gov't Mule, Colonel Bruce Hampton and others. Producers Eddy Offord (John Lennon, Yoko Ono, Yes) and even the legendary Tom Dowd (The Allman Brothers, Ray Charles) helped Ellis hone his studio sound.
A move to Capricorn Records in 2000 saw Ellis revisiting his Southern roots. In 2002, he joined the Telarc label, producing two well-received albums of soul-drenched blues-rock. He returned to Alligator in 2005, releasing Live-Highwayman, which captured the crowd-pleasing energy of his live shows. He followed it with two more incendiary studio releases, 2007's Moment Of Truth and 2009's Speak No Evil. He has since self-released four successful albums on his own Heartfixer label.
Over the course of his career, Ellis has shared stages with Stevie Ray Vaughan, Otis Rush, Willie Dixon, The Allman Brothers, Leon Russell, Son Seals, Koko Taylor, Albert Collins and many others. Whether he's on stage with his own band or jamming with artists like Buddy Guy, the Tedeschi Trucks Band, Gov't Mule or Widespread Panic, he always plays with grit, soul and unbridled passion. Back home on Alligator Records with his new album and a massive live tour in the works, Tinsley Ellis is ready to prove again that whenever he picks up a guitar, he's playing with a winning hand.