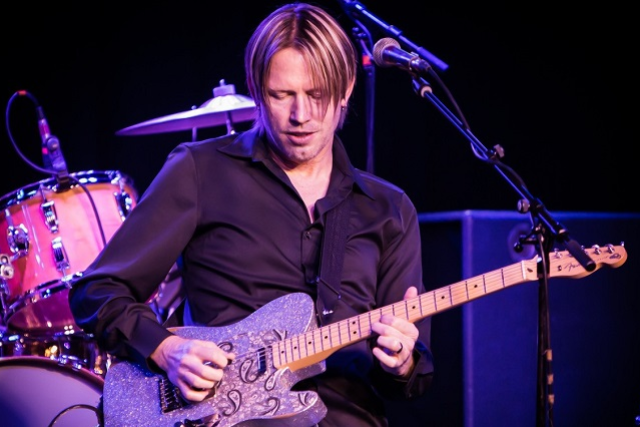 Marc Seal
Saturday
Feb 22nd
8:00 pm
PST
6:00 pm

Doors
$20.00
Marc Seal was practically born with a guitar in his hands! The Southern California based axe-slinger has been accurately described as a melodic technician. He is Internationally renowned for his high level of musical accomplishments, fluid style and progressive rock sensibilities. Marc's music is the perfect example of how his instrument is a direct extension of his soul and is amplified through his heart.

Like his fast fretwork, Marc Seal himself is seemingly everywhere at once. The GIT graduate is a singular talent, but there are thousands of ambitious guitarists who admire his work and study his technique via the internet and TV. Marc's original TV show, The Ultimate Guitar Show, featured celebrity musicians like Marc Tremonti, Myles Kennedy, Jason Mraz, Mike Keneally, and Keith Wyatt to name a few!

Marc's guitar prowess is really showcased in his live shows! His performances and glowing reviews always inspire those in attendance. The shows always feature numerous amazing guests and no two shows are the same. "I really like to keep each show unique and fresh, and special to those who were able to come out."

Marc's latest vision has always been to motivate, inspire, equip and lead musicians from all over the world. From his tours as a product specialist for Taylor Guitars to creating content on the internet for musicians world wide.

Marc recently stated "I love playing at The Coach House as so many family and friends come out. It is a very personal show for me and always has a great vibe!"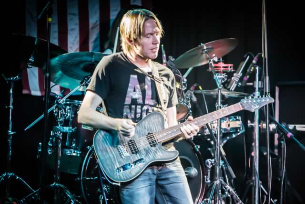 Marc Seal
Pop
Marc Seal was practically born with a guitar in his hands! The Southern California based axe-slinger has been accurately described as a melodic technician. He is Internationally renowned for his high level of musical accomplishments, fluid style and progressive rock sensibilities. Marc's music is the perfect example of how his instrument is a direct extension of his soul and is amplified through his heart.

Like his fast fretwork, Marc Seal himself is seemingly everywhere at once. The GIT graduate is a singular talent, but there are thousands of ambitious guitarists who admire his work and study his technique via the internet and TV. Marc's original TV show, The Ultimate Guitar Show, featured celebrity musicians like Marc Tremonti, Myles Kennedy, Jason Mraz, Mike Keneally, and Keith Wyatt to name a few!

Marc's guitar prowess is really showcased in his live shows! His performances and glowing reviews always inspire those in attendance. The shows always feature numerous amazing guests and no two shows are the same. "I really like to keep each show unique and fresh, and special to those who were able to come out."

Marc's latest vision has always been to motivate, inspire, equip and lead musicians from all over the world. From his tours as a product specialist for Taylor Guitars to creating content on the internet for musicians world wide. Marc is also currently managing and producing others while raising up the next generation of prolific guitar players via private lessons.

Marc recently stated "I love playing at The Coach House as so many family and friends come out. It is a very personal show for me and always has a great vibe!"

Come see why Marc Seal is in tune and ready to take the lead in 2018.