Matt Costa
Show Dates are Subject to Change
Thursday
Sep 30th
8:00 pm
PDT
6:00 pm

Doors
$20.00
When Matt Costa started working on the songs for his sixth record Yellow Coat , he'd been on tour for the better part of two years and had just ended a relationship of almost a decade. The music needed to exist, and it was as much an emotional exercise as a creative one.
"I think every other record that I've written, I wrote knowing that the songs would have an outlet," Costa says "And for this one, I really didn't. It was just a process I was going through, clearing myself of these feelings and thoughts." The songs were like Costa's letters to himself, with the honesty and intimacy of something that was not meant to be heard. " I feel really close to them for that reason," he says. "Some of my favorite writing is like that - Vincent Van Gogh's Dear Theo , or Steinbeck's A Life in Letters. Those are really revealing, because it's not intended as part of their body of work. There's something really special about that. But at the same time, I write songs and perform for a living. So it's hard to think these songs will never see the light of day." And now, of course, they have.
Yellow Coat is a masterpiece of heartbreak from a preternatural tunesmith, its raw emotion channeled into gently swinging, hooky love songs, most of them awash in strings and mellotron and harmonies and groove. From the insinuating acoustic riffs and lo-fi beats of "Avenal" and the snappy fatalism of "Slow" to the almost church-like fragility of "Last Love Song," Yellow Coat is equal parts lost '60s AM radio hits, folk-pop beauty and dark night of the soul music. At the time that Costa started writing, he had stripped things down not only emotionally, but in terms of his surroundings. He had moved into a Laguna Beach studio - as in the size of his living quarters, not a recording complex - with just the bare minimum of furniture and instruments. Instead of a bedside table, a Wurlitzer Sideman drum machine.
The Wurlitzer eventually got used and sampled on "Avenal," which Costa and his friend Chase Perkowski (Iris and the Shade) wrote on a going-nowhere road trip a few hundred miles northeast of L.A. "I was in a searching headspace," Costa says. "Running away from something, trying to find something, trying to find myself. We stopped at a gas station overlooking highway 5. Chase was strumming a few chords as the gas was pumping, and I sat under a tree humming a melody and frantically writing down lyrics. By the time the car was fully fueled I asked him to play back the chords to me as I sang the song." Back on the road, the next sign said "AVENAL: 2 Miles" and Costa had both his opening track and song title.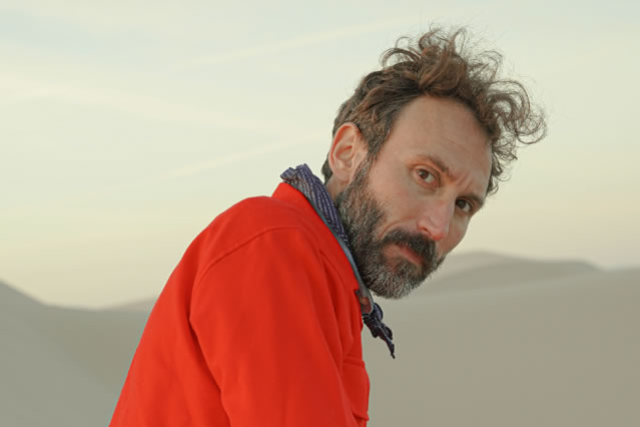 Matt Costa
Alternative Rock
Like certain other Southern California songwriters before him, Matt Costa has drifted through a strange and varied life in music, pushed toward pop music at a young age, selling hundreds of thousands of records and touring the world on the strong back of a simple, direct, and freewheeling debut. In the last few years, Costa took heavy stock in his work, and made unexpected turns into more progressive and thoughtful territories. This new direction has found him wandering; an outlier between the worlds of his own development as an artist, modern Orange County, his former label Brushfire Records, and cutting through the center of a now hidden and older California mystique.
Prolific at every turn, Matt has taken on the aura of a classic California drifter, spinning records in the midnight hours of his local Laguna Beach radio station, writing by day cataclysmically varied music, from fingerpicked John Fahey-like numbers, to cut up poetry, to howlers harkening back to an other-worldly sound; complete with a range of writing invoking a Kinksian sensibility, early rock & roll- Eric Burdon and the Animals, Van Morrison's Them, and the guitar playing and arrangements of Brian Jones.
The last years have been eventful ones. Born and raised in Laguna Beach, Costa met some filmmakers hard at work on a documentary entitled Orange Sunshine detailing the story of the Brotherhood of Eternal love; a coastal church centered on psychedelics who became the largest manufacturers and distributors of LSD in the United States. Matt composed the entire score, beginning to tap into the underlying myths and secrets of his hometown. The music stands on its own and this year sees the release of the film, to rave reviews at its premier at SXSW, and showings at Festivals in Sedona, Maui, San Francisco, and in October, the illustrious British Film Institute in London, among others. The soundtrack LP of Matt's original score will be released in companion later this fall.
Concurrently with the film, Matt Costa began to write so much music that it threw off label schedules. Exhausted by talk of record and touring cycles, and the economics of the music industry, Matt quietly self released a total of 5 EP's of music from 2015 into Spring of 2016. Leaving his label behind, he played some one off shows before turning home and getting back to work on new music.
An enthusiastic fan of John Steinbeck, who once lived and wrote in a cottage near Costa's home in Laguna Beach, the musician modeled his new music on Steinbeck's early short story collection "The Pastures of Heaven," written in Laguna and of which Costa owns a rare first edition. "All the stories in that book are very different, but they're interrelated as they all come from one place," he says. "This project was conceptually more on that level than a music level."
Autumn 2016 will welcome the release of the Orange Sunshine Film Soundtrack, complete with a unique companion tour combining screenings of the film with a special performance by Matt Costa and his band. It is music that hints at a songwriter cutting through to something greater and stranger; an artist arriving at a new incarnation. "The end picture is yet to be discovered," says Costa.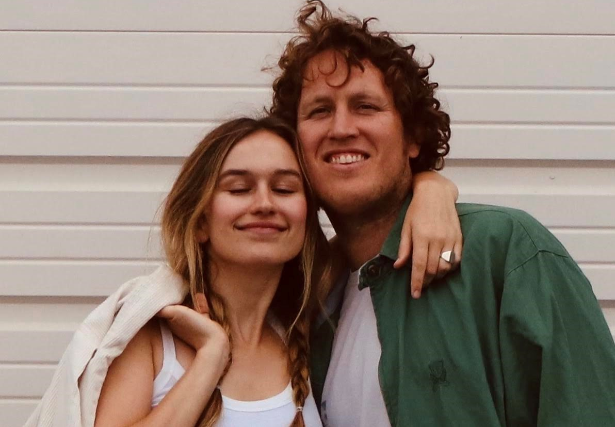 Iris and The Shade
Music
Iris and the Shade are a duo out of Southern California. Their debut record Caterpillar Wings was produced by Matt Costa. With the Indy Pop sensibilities in the spirit of The Head and the Heart and the vocals that harken to Dolly Parton, Iris and the Shade are uniquely their own. Shedding light and sun drenched wisdom, Caterpillar Wings is timeless, the natural cadence of the duo's melodic wisdom is apparent in standout tracks like Comatose (Jessica's Song) or the yacht rock groove of Allergic to the Smoke. It's the feeling of something good you don't want to ever end. They have played for audiences at Zebulon in Los Angeles and continue to write and record new music.