Show Dates are Subject to Change
Raul Malo
of The Mavericks
Saturday
May 21st
8:00 pm
PDT
6:00 pm

Doors
$39.50
SHOW DATES ARE SUBJECT TO CHANGE

RAUL MALO is the incomparable frontman of genre-defying, GRAMMY Award-winning band The Mavericks, and the sole writer of many of their songs. His free-wheeling, swaggering style seamlessly blends neotraditional country, rock 'n roll, and Latin rhythmic fervor, and prominently features his lush, soaring baritone. His compositional craftsmanship includes penning progressive and timeless hits like "Here Comes the Rain," "What A Crying Shame", "Dance The Night Away", "Back In Your Arms Again", and "All You Ever Do Is Bring Me Down."
From his earliest days, when his raucous sound broke ground at the punk clubs on Miami Beach nearly three decades ago, to now fronting The Mavericks on their 30th Anniversary World Tour, Malo has demonstrated an unfailing skill for getting people to groove.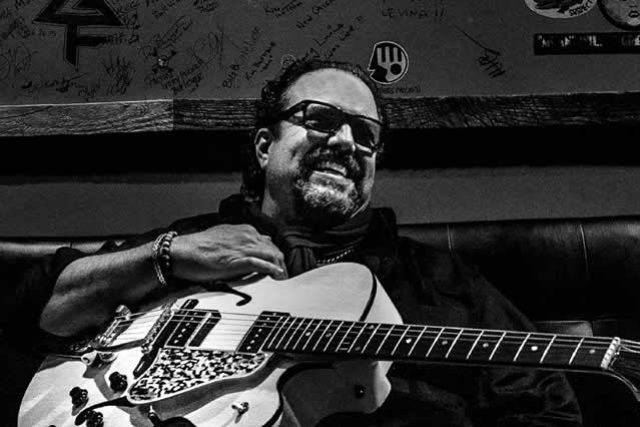 Raul Malo
Pop
"The world has too much strife, racial and social divides being fed 24/7; it's non-stop. It turns normal, loving people into brainwashed zombies who can't come together. Maybe it's the hopeless romantic in me, but I'd like to make a place where all people can come together," muses Raul Malo. It sounds like lofty "hippie speak," something the Grammy® winner jokes about, but Malo, the son of Cuban immigrants, believes in bringing people together – often in the name of good times and great music – which is the most universal language of all.

Malo is the incomparable frontman of the genre-defying band The Mavericks and the sole writer of many of their songs. From their earliest shows playing the punk clubs on Miami Beach nearly three decades ago, these musical comrades have had a skill for getting people to groove. Drawing on a mix of classic country, cow-punk and standards, they bring to the world rhythmic fervor and Latin machismo, along with Malo's lush baritone. Their raucous sound broke ground with hits like "Here Comes the Rain," "Crying Shame" and "All You Ever Do Is Bring Me Down." After many years, multiple gold and platinum albums, world tours, breakups and reformations, The Mavericks' critically-acclaimed In Time (2013) re-introduced music lovers to their exquisite melting pot of music. "Known for the risky marriage of island rhythms, Latin horn riffs and traditional country -- the unique sonic references of first-generation Cuban immigrants tethered to dyed-in-the-wool Americana -- Malo and his seven musicians push those bonds further into a sound that is generally buoyantly delightful," praises Billboard. With the 2015 release of Mono (The Valory Music Co.), The Mavericks find themselves making the most relevant music of their career and sharing it across the globe on their Mono Mundo Tour. Malo's songwriting throughout builds on the compositional craftsmanship of early-twentieth-century elegance yet demonstrates his skill for penning progressive and timeless songs. "The flawless dynamics of the band remain in sync with the songs and Malo's emotional, explosive vocals…" touts Vintage Guitar while NPR ponders, "Their weapons are consummate skill, the clarion charisma of singer Raul Malo, and the wisdom to know that fun is what wins in the end."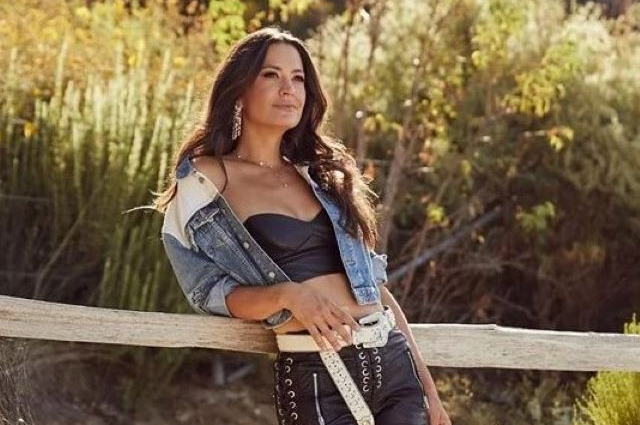 Annie Bosko
Country
Annie Bosko has earned well-deserved recognition in the music industry as a gifted singer, songwriter and performer. Born and raised a farmer's daughter, and the middle of 5 children, Annie is no stranger to hard work and fighting for her voice to be heard. At age 19, she left her home state of California and drove herself cross-country to Nashville to follow her calling.
Annie has entertained audiences of 300,000 people, played the Grand Ole Opry, received a standing ovation at Ryman Auditorium and has toured the country opening for acts such as Dierks Bentley, Blake Shelton, Martina McBride, Wynona Judd, Big & Rich, Josh Turner, Pat Benetar and more. She has shared the stage and performed with Adele, Darius Rucker, Andrea Bocelli, Josh Groban and many others.
Annie has penned songs for Willie Nelson, Jessica Simpson, Marie Osmond, Ty Herndon, Rita Wilson, Jessica Andrews and more. Her single, "Crooked Halo" was featured as a 'Highway Find' on Sirius XM The Highway, and the music video topped the charts on CMT. Rolling Stone magazine praised her as the #2 new country artist to watch, describing her as the "California girl next door with the country-pop delivery of Sheryl Crow."
Passionate about using her voice and music to uplift those who need it most, Annie has woven universal themes of vulnerability and empowerment throughout her songs. Annie's natural talent and fearless stage presence enable her to authentically connect with audiences in diverse arenas. Even though Annie's music is country at heart, she seamlessly mixes in elements of pop and rock to create a unique sound that lends itself to a powerful live musical experience.