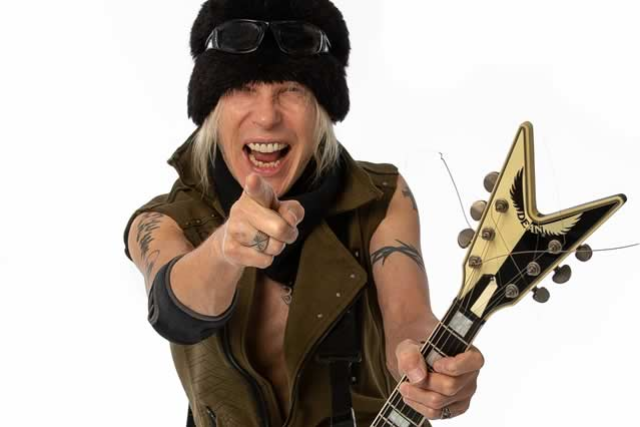 50th Anniversary Tour
Michael Schenker plus Eric Martin of Mr. Big
Show Dates are Subject to Change
Tuesday
Sep 27th
8:00 pm
PDT
6:00 pm

Doors
$48.00
SHOW DATES ARE SUBJECT TO CHANGE

MICHAEL SCHENKER'S 50th ANNIVERSARY TOUR with special guest ERIC MARTIN "The Voice Of MR BIG" and IMAGES OF EDEN
Michael Schenker
Heavy Metal
MSG is a legendary name. After two phenomenal records under the guise of Michael Schenker Fest, a true guitar hero is returning to his roots. By forming Michael Schenker Group (MSG) back in 1979, Michael Schenkerlaid the foundations for one of hard rock's most glorious solo careers of all times. And while nobody expected anything less from a former guitarist for Scorpions and UFO, it's close to impossible mentioning everything Michael has built over the past 50 years, or the countless people he influenced or played with. This, truly, is the stuff that hard rocking myths are made of.I never looked back, is how Michael dryly sums up an extraordinary career. Due to this mindset, he only realised much later what a huge impact his playing had made on the world of metal and hard rock. Very few guitarists can be cited as a primary influence for the likes of James Hetfield, Kirk Hammett, Dave Mustaine, Dimebag Darrell, Slash or Kerry King. However, to understand Michael Schenker means to understand one primary thing: he's not here to be worshipped or adored, he's not here to get rich, he's here to play. And at 65, he's doing it with the same swagger, verve and dizzying artistry as always. "I'm still 16 in my head," he laughs.I never wanted fame or success. I was always happiest when I was left in the sand box with what I liked the most. Without rivalry, without competition, only focussing on pure, unfiltered creativity. And at that, nothing tops a guitar. It's the best instrument to truly express something. There isn't a sound out there that's more complete.Right in time for his 40th anniversary as a solo artist and his 50th birthday as a musician, he resurrects the immortal Michael Schenker Group. "Immortal" is also the name of his new album, recorded by likely the strongest in his long history. Its a lightning bolt of an album that sounds fresh, bloodthirsty and agile. "Immortal" showcases the gargantuan vocal talents of Chilean hard rock prodigy Ronnie Romero (Rainbow), backed by singers Ralf Scheepers (Primal Fear), Joe Lynn Turner (ex-Deep Purple) as well as Schenker's brother in arms, Michael Voss (Mad Max) who again produced the record alongside Michael Schenker flawlessly, punchy and at full steam as if their very lives depended on it.Next to Michael Schenker caressing his iconic black and white Dean Flying V, we hear bass player Barry Sparks (Dokken), keyboard player Steve Mann as well as the three drummers Bodo Schopf, Simon Phillips (ex-Toto) and Brian Tichy (ex-Whitesnake) pumping gallons of fresh blood through the tracks. And that's not all, keyboard wizard extraordinaire Derek Sherinian (Dream Theater, Black Country Communion) gives the listener a baptism of fire in the blistering, heavy hitting opener "Drilled to Kill", powered by Ralf Scheepers" unbelievable vocal tornado. "These are all very skilled people with their own studios," Schenker says in his typical dry down-to-earth manner.That's what makes it easy. I was the only one who had to take four eight-hour boat trips from England to Holland, and from there I drove to Germany to reach the recording studio during lockdown. I did it even though it meant going into quarantine for two weeks every single time. Nothing I can recommend, he explains, "but it was absolutely essential and unavoidable so we could finish the album."Michael Schenker doesn't live to play, he plays to live, and there's no better way of summing up his relationship to his music than this now for half a century and counting. The most emblematic representation of this relationship is the monumental closing track
"In Search Of The Peace Of Mind", a new recording of the very first song he ever wrote. "I composed this track in my mother's kitchen back when I was 15," he looks back half a century and smiles broadly: "The solo is just so perfect, I wouldn't change a single note even today. This is the most important song of the last 50 years for me. It's what started it all."When it finally got released in 1972 on the Scorpions" debut "Lonesome Crow" Schenker had already moved on to UFO. What followed were several decades of pure hard rock ecstasy on and off stage, featuring a rotating cast of stellar players, always pressing the pedal to the metal. Now, in 2020, he reaps what he sowed. Alongside many of his peers, friends and contemporaries, he is celebrating 50 years of hard rock fittingly with an album that is something like a zeitgeisty reminiscence of everything he's ever done. The massive midtempo smasher "Don't Die On Me Now" sees Joe Lynn Turner going all in, Ronnie Romero works his magic in "Knight Of The Dead" while Michael Voss cuts a grand figure before the microphone as well as behind the mixing desk on the furious second single "After The Rain".Towering above them all, Michael Schenker and his guitar prove they're truly and utterly invincible. The celebrated icon pulls out all the stops including his legendary "howler", the fabled magnet he's used on his fingerboard for a while now. And here's yet another thing that's just so archetypically Schenker, when bringing up his fiery and dedicated performance on "Immortal" he nonchalantly shrugs it off: "I simply played from the heart, as always." This, dear Michael, is the understatement of the year all the more so for a record that is already one of the top contenders for hard rock/metal album of the year.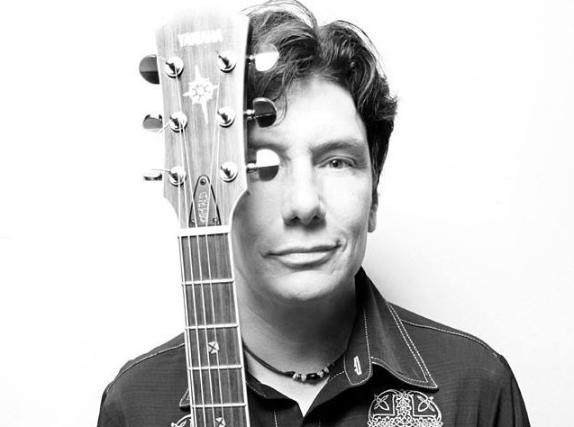 Eric Martin
Hard Rock
Eric Martin started his career singing at the end of the 70's for a San Francisco band called 415. With 415, Eric played hundreds of shows opening for established act like Billy Squire, Hall & Oats, Journey, ZZ Top and Foreigner to name a few. 415 was signed to Elektra/Asylum records and "Sucker for a pretty face" was released after a name change to the Eric Martin Band (EMB). The band parted ways after returning from a 1984-85 ZZ Top tour. After the break up, Eric continued to belt out songs and in 1985 and 1987 released "Eric Martin" and "I'm only fooling myself" solo efforts, which are lathered with Eric's signature soulful voice and candid lyrics. In 1988-89, Eric would team up with Billy Sheehan, Pat Torpey and Paul Gilbert to form Mr. Big. They would enjoy enormous success with the release of 6 studio albums, numerous hit singles and 6 top-selling live cd's. All combined, worldwide sales top the 7 million mark. Eric's third solo album, "Somewhere in the middle" was written during the two-year hiatus from Mr. Big and released in 1998 in Asia and Europe. During the summer of 2001, Eric and the rest of the Mr. Big guys released their last effort, "Actual Size."

In between promoting and preparing for Mr. Big's 2002 "Farewell Tour", Eric continued to record songs for his fourth solo cd. He promised a return to his "rawk roots" and he definitely did so with the album, "I'm Goin' Sane" which gathered excellent critics and was released in Asia, Europe and The US in late 2002. After the success of a Japan tour, a European "Gods Festival" and a 23 city US tour, Eric decided to go back into the studio to record "Pure," a EP that covers his hits in an unplugged and stripped acoustic form.
In early 2004 brought Eric back into the studio to record "Destroy All Monsters" which would be released in Japan, Europe, The US and the most recent, South America. The album sound is something Eric calls "Distorted Pop" with a focus on his rock roots.

That same year Eric was unable to promote the album as much as he wanted due to a call from the biggest guitar star in Japan, Tak Matsumoto. Tak's band, B'z have sold over 80 million records and held onto success for over 12 years. Tak decided to put together a rock band with his favorite players, this would include Eric on vocals, Jack Blades (Night Ranger/Damn Yankees) on bass and Chris Frasier (Steve Vai/Edgar Winter/Eddie Money) and of course Tak on guitar. They spent four months writing and recording an album in Los Angeles, did a 10-day promotional tour and followed with a Platinum album and a 20 city sold out tour ending in Japan's infamous 15,000-seat arena, Budokan.

In 2005, Eric wrote and recorded the theme song for the hit pay per view television show, "Pride FC" which is a major ultimate fighting program. The song, "The Last Man Standing" debuted New Year's Eve 2006 on pay per view to millions of viewers. Eric also wrote and recorded a song for guitar legend, Ronnie Montrose's new cd, 10x10. Eric sings along 9 other singers including Sammy Hagar, Edgar Winter, Davey Pattison and Mark Farner. The 10x10 album sparked interest in Eric's vocal performance and he was asked to sing the classic song, "Guitar Man" with Ronnie Montrose, Danny Carmasi and Ricky Phillips to take to the Sundance film festival.

Eric Martin is still alive and kicking, touring regularly in Europe, North and South America, Australia, India and Japan as a solo artist as well as with his new celebrity rock group, Scrap Metal. In 2008, Eric signed a deal with Sony Japan to do a series of albums containing domestic and international hits. Sony brainstormed a concept to allowing the rock singers alter ego to come forth and sing the ballads that his fans have always loved. The first album, Mr. Vocalist #1 debuted in the top of the charts and reached platinum status. His second effort, Mr. Vocalist #2 appeared on the charts at the same time MV1 was still running strong. Eric is one of a small group of artists to have two albums on the charts simultaneously. 2009 also marked the 20th anniversary of Mr. Big in which the original line up decided to get back together. They released a greatest hits album that went to #1, embarked on a sold out tour and recorded a live DVD at the infamous Budokan in Tokyo. The band had so much fun together that they decided to continue making music. They recorded and released "What If" in 2011. The band followed the album with a world tour for over 7 months. After wrapping the tour, Eric went back into the studio to work on more Mr. Vocalist music. He also set out on a type of tour he's always wanted to do, a solo acoustic run. Eric did a month of shows in Europe playing his solo material as well as the hits he wrote for Mr. Big. He wanted to play the songs as they were written, before Mr. Big polished them up. The tour was so successful that Eric opted to do it again.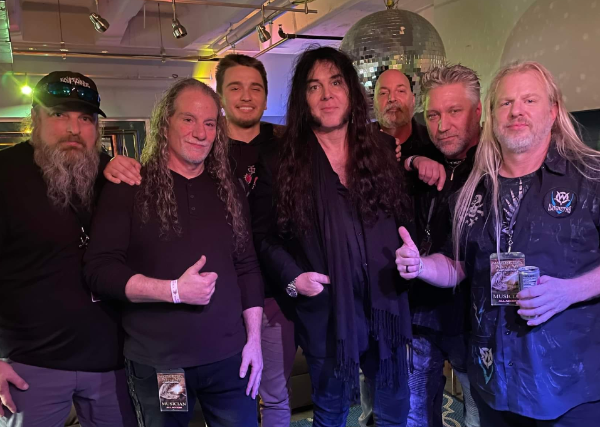 Images of Eden
Rock
Images of Eden is a fearless concept band that brings together familiar, well-loved elements of metal and rock combined with their own unique vision, message and delivery. The result is a distinct musical hybrid that speaks directly to the struggles and tribulations of the listener.
Musically, Images of Eden draws its inspiration from a hybrid of modern hard rock combined with classic metal, creating a modern sound rife with progressive elements and impassioned, unfeigned vocal delivery.
Each release from Images of Eden is a chapter in the tale of a life's journey, dealing specifically with the trials and darkness that each of us must face in this world, each track is meant to inspire the listener to overcome these obstacles through human perseverance strengthened by guidance from above. The distinct vision that gives Images of Eden its identity is about drawing strength and determination from faith to see us through our toughest times, but what makes IoE stand out as one of a kind is that its message is simultaneously accessible to everyone while still speaking to the listener on a very personal level.
Images of Eden first sparked into existence in 1998 as an ambitious concept in the mind of founder and vocalist Gordon Tittsworth. Staring down a fateful crossroads in life, Gordon found himself headed in an unusual direction and envisioned a band completely unique in scope and sound. Knowing that in order to bring this new vision to life the core concept would have to remain undiluted and that he'd have to be uncompromising in his goals, Gordon parted ways with his previous band. Stepping into the studio in September 1999 with only a session drummer, Gordon recorded Images of Eden's debut album (to later be known as Chapter I) with the goal of producing a one of a kind proof-of-concept. Filling in the rest of the band's instrumentals himself, Images of Eden was now more than a mere vision: it had been given flesh and bone, and was already evolving into something more.
Images of Eden's vision being as distinct as it is made it easy for Gordon to hand pick like-minded artists to ensure that the band would always move in right direction. The proto-lineup of musicians in IoE's early days cemented the band's spot as a remarkable force on the local scene, and before long Images of Eden had shot up the local food chain. Through winning a battle of the bands competition and several performances later, Images of Eden was rapidly gaining notoriety and now had teeth. Gordon took hold of the band's momentum and was already at work on IoE's next release: Sunlight of the Spirit.
Released through Nightmare Records, Sunlight of the Spirit was Images of Eden's first taste of international notoriety. IoE was now seeing airplay across the globe, with Sunlight of the Spirit landing on the number 17 spot on domestic college radio charts. Images of Eden supported the album through a multitude of live performances during the era of Sunlight of the Spirit, until just before work on their third record began. As a concept IoE's goal would never change, but a person's goals may, and just before the work began on their next release the group's original lineup parted ways.
Gordon found himself essentially starting from scratch. He continued writing what would become the band's third release, appropriately titled Rebuilding the Ruins. Along the way IoE picked up a few new members, including Dean Harris, who would go on to be the band's permanent keyboardist. Dean is a classically-trained keyboard/ piano player with decades of live performance experience to his credit. By 2010 the group was back in the studio and recorded Rebuilding the Ruins, which would go on to be released through Nightmare Records the following year. The album built on Images of Eden's past success, and once again the band was seeing international airplay. Rebuilding the Ruins was received well by critics, and was compared to giants of the genre such as Fates Warning and Dream Theater, and in early 2016 the album's title track made it to the number 1 spot on N1M's hard rock/metal charts for the state of Pennsylvania, and made it to number 5 nationally. "Human Angels", also from Rebuilding the Ruins, jumped 90 spots and was ranked #1 in March of 2016.
The band's momentum was undeniable at this point, and the individual notoriety the group members had gained led to another restructuring of the lineup as a few members parted ways to pursue their own goals. This turn of events would eventually see the addition of full-time percussionist, Steve Dorssom. A veteran of the metal scene, Steve is also the percussionist, manager, and one of the founding members of the internationally renowned metal band, Born of Fire (which also featured Gordon Tittsworth as lead vocalist in 2014). Steve's also an accomplished Film Director & Producer with several award winning music videos to his credit. Also joining the lineup was seasoned bass player Eric Mulvaine (who has played with drummer Steve Dorssom in the recent past and at the beginning of both their musical careers), would become IoE's permanent bassist. In Spring of 2019, IoE brought on veteran Phoenix, AZ-based lead guitarist, Victor Morell, who was also a long-time member of Born of Fire. Steve and Victor have a 25 year band history together in both Born of Fire and Pyschic Pawn (early 90s). Images of Eden was now a force to be reckoned with.
In 2018, the band's 4th studio album "Soulrise" (produced by the legendary, Bill Metoyer) was released through
Pavement Entertainment
. The band has supported national acts such as Geoff Tate, Stryper and The Iron Maidens among others, then subsequently went on a full coast-to-coast US tour with Metal Church and Doro Pesch (the voice of Warlock) in support of "Soulrise".
Today, Images of Eden finds itself amidst a perfect storm: a lineup comprised of professionals of the genre that have spent decades honing their talents, with new material that's more polished and masterfully executed than ever while still remaining genuine to the band's original vision. Images of Eden is poised to unleash its full potential on the world of metal.
On Friday March 26, 2021, the band released their 5th studio album "Angel Born" (also mixed/ mastered by Bill Metoyer), worldwide on Pavement Entertainment. After the release, the band toppped out at #19 on US Metal charts and followed it up with a short, 3 date mini-Texas tour with Yngwie Malmsteen. In fall of 2021, IOE embarked on a very successful 25 date US tour with Yngwie Malmsteen. After the turn of the year, the band plans to continue touring for "Angel Born" while writing their 6th studio album.