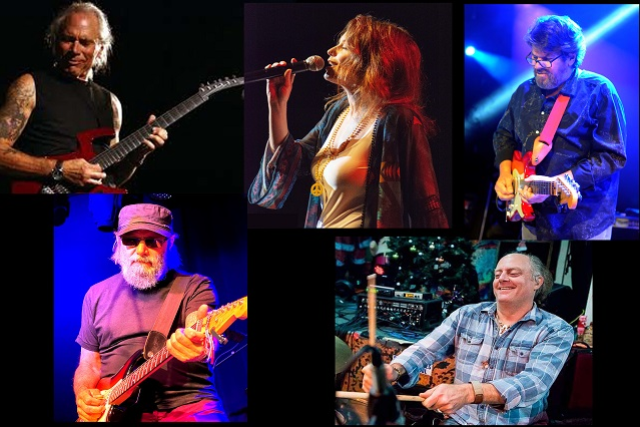 Show Dates are Subject to Change
The Airplane Family - CANCELLED
50th Anniversary of PAUL KANTNER'S 'BLOWS AGAINST THE EMPIRE
Thursday
Aug 18th
8:00 pm
PDT
6:00 pm

Doors
$30.00
SHOW DATES ARE SUBJECT TO CHANGE
THE AIRPLANE FAMILY performs the 50th Anniversary of PAUL KANTNER'S Rock Music / Science Fiction masterwork 'BLOWS AGAINST THE EMPIRE' with original & legacy members of Jefferson Starship, Hot Tuna, Jefferson Airplane, Bob Weir's RatDog, KBC, NRPS, David Crosby Band & Oteil Burbrige Band.
Blows Against the Empire
is a concept album by Paul Katntner, released under the name Paul Kantner and Jefferson Starship. It is the first album to use the "Starship" moniker, a name which Kantner and Grace Slick would later use for the band Jefferson Starship that emerged after Jack Casady and Jorma Kaukonen left Jefferson Airplane. From a commercial standpoint, it performed comparably to Jefferson Airplane albums of the era, peaking at No. 20 on the Billboard 200 and receiving a RIAA gold certification. It was one of the first two albums to be nomiated for a Hugo Award in the category of Best Dramatic Presentation.
"Blows Against the Empire" marked the debut of the Jefferson Starship moniker, though not of the band itself, since it predates the actual formaion of the Jefferson Starship band by four years. The album was recorded at Pacific High Recording Studios and Wally Heider Recording Studios in San Francisco. The result derives from a period of cross-collaboration during the late 1969 through 1971 by a collection of musicians from various San Francisco bands including Jefferson Airplane, Grateful Dead, and Crosby, Stills, Nash & Young recording at the same time in the city. For "Blows Against the Empire", Paul Kantner enlisted Grace Slick, Peter Kaukonen, Jack Casady, Joey Covington, David Crosby, Jerry Garcia, Mickey Hart, Bill Kreutzmann, Graham Nash & others. He described Jefferson Starship as a 'loose coalition of musicians that would get together from time to time' - a protocol upon which THE AIRPLANE FAMILY was organized.
THE AIRPLANE FAMILY will perform the 50th Anniversary of "Blows" in its entirety for the first time ever, anywhere, plus 'The Worst of Jefferson Airplane'... their greatest hits compilation. Peter Kaukonen, original member of both Jefferson Starship & Hot Tuna, who also joined Jefferson Airplane for their 1989 tour with his brother Jorma, brings his unique optic as an integral part of the original recording for 'Blows Against the Empire.' Also appearing are long time Paul Kantner (from KBC through 2016 Jefferson Starship) lead guitarist Slick Aguilar (who also played with Crosby in the 1980s), guitarist/vocalist Mike Falzarano (Hot Tuna & New Riders), drummer Pete Lavazzoli who currently performs with Oteil Burbidge and with JGB for 12years,and acclaimed female vocalist, songwriter and guitarist Clare Maloney will add the Grace Slick vocals.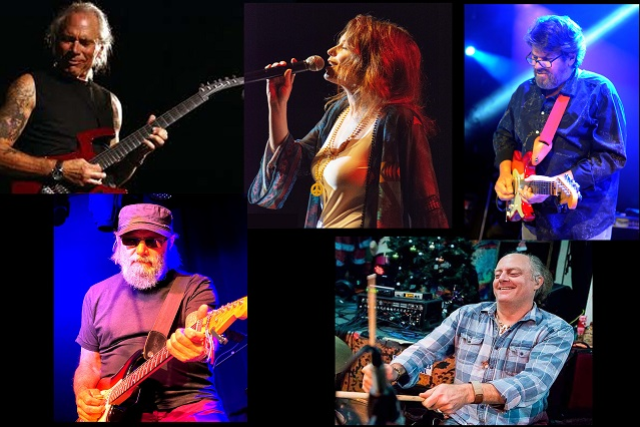 The Airplane Family & Friends
Rock & Roll
The Airplane Family reunites original & legacy members of Jefferson Starship, Hot Tuna, Jefferson Airplane, Bob Weir's RatDog, David Crosby Band, New Riders & Oteil Burbrudge Band to perform the 50th Anniversary of Paul Kantner's Jefferson Starship masterpiece of Science Fiction & Rock & Roll.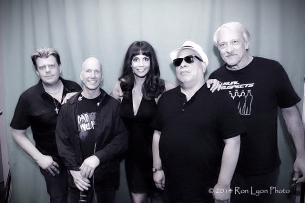 The Usual Suspects
Funk-Rock