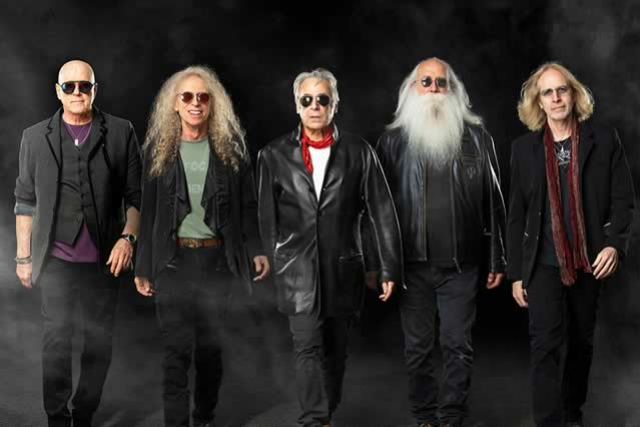 The Immediate Family
Show Dates are Subject to Change
Thursday
Dec 8th
8:00 pm
PST
6:00 pm

Doors
$30.00
SHOW DATES ARE SUBJECT TO CHANGE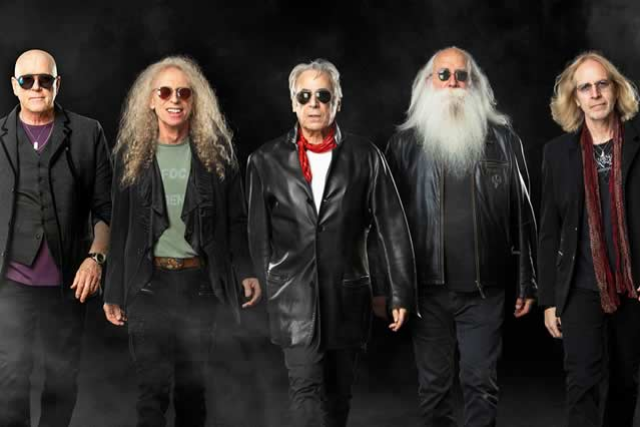 The Immediate Family
Rock
The Immediate Family (the modern iteration of a legendary studio ensemble known as "The Section") is a rock and roll band composed of four of the most recorded, respected and sought-after players in modern music: Danny Kortchmar (guitar and vocals), Waddy Wachtel (guitar and vocals), Leland Sklar (bass), Russ Kunkel (drums) and the addition of prominent touring, session guitarist and songwriter Steve Postell (guitar and vocals). Frequent collaborators both in the studio and on-stage, their work can be heard on albums from Jackson Browne, James Taylor, Linda Ronstadt, Stevie Nicks, Keith Richards, Warren Zevon, Graham Nash, Neil Young, David Crosby and many, many, many more. Kortchmar, Sklar and Kunkel have worked together since the early 70s and made up three-quarters of The Section, best known for both their studio and live work in support of some of the top selling singer/songwriters and solo singers in the history of music, as well as their own acclaimed instrumental albums. (By mid 70s, they were later joined by Wachtel). Collectively, these musicians helped define the sound of a generation.
Danny Kortchmar's credits as guitarist, producer, songwriter, and session musician include work with James Taylor, Don Henley, Carole King, Linda Ronstadt, Jackson Browne and Billy Joel, among many others. As a songwriter, Kortchmar has both written alone or collaborated with numerous artists, penning indelible tracks such as Don Henley's "Dirty Laundry," "All She Wants to Do Is Dance," and "New York Minute," as well as Jackson Browne's "Somebody's Baby" and "Shaky Town," to name a few.
Legendary guitarist, producer and songwriter Waddy Wachtel has worked with many of the same artists as Kortchmar, as well as artists like the Rolling Stones, Keith Richards, Stevie Nicks, Randy Newman, Bryan Ferry and the late Warren Zevon, with whom he co-wrote and produced a number of hit songs including "Werewolves of London," which The Immediate Family has included in their set list. Wachtel's production work includes Keith Richards, Bryan Ferry, George Thorogood and The Church, and he has composed numerous scores for feature films.
Leland Sklar has performed in the studio and on tour with Phil Collins, James Taylor, Toto and Billy Cobham, to name a few. Actually, Sklar has the most credits of any of the members of The Immediate Family, having worked on over 2,600 albums.
Russ Kunkel's credits include Jackson Browne, James Taylor, Linda Ronstadt, Bob Dylan, Stevie Nicks, Lyle Lovett and dozens more. He has created and co-produced film scores for Mike Nichols' Heartburn, Joyce Chopra's Smooth Talk and New World Films' Certain Fury. Production work includes Clannad, Jimmy Buffett, The Derek Trucks Band, Dan Fogelberg, Aaron Neville and others.
Steve Postell is a seasoned touring and session player who has worked with David Crosby, Jennifer Warnes, Michael McDonald, John Oates, Robben Ford and many others. He recorded and mixed the final 3 performances of Ravi Shankar, and has scored films including "Dying To Know" about Timothy Leary & Ram Dass and narrated by Robert Redford. He has released several solo records, including the critically acclaimed "Time Still Knockin'" on Immergent Records.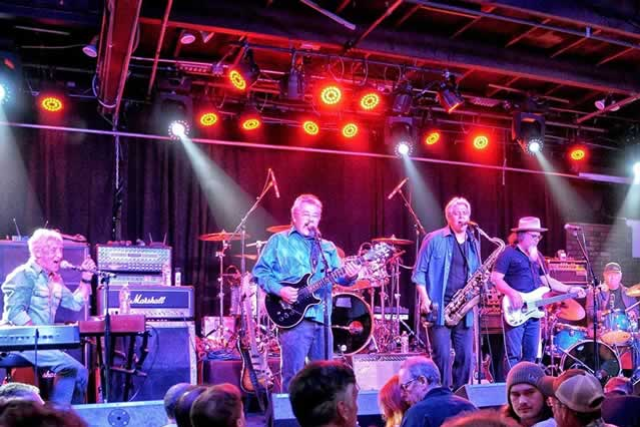 Gunboat Kings
Blues-Rock
Southern California's Gunboat Kings are an absolute Original! Delivering their own high energy Groove Oriented brand of Rock and Soul. The Band was formed back in 2005 under the name of 'The Night Creatures'. In December 2008 the group changed players and then re emerged as 'The 7th Sons'. In July of 2010 the band became GBK.
GBK has been supporting act for: Terri Nunn & Berlin, Billy Vera, Leslie West & Mountain, Rick Derringer, Rod Piazza & The Mighty Flyers, Wishbone Ash, Coco Montoya,The Tubes, Scott Paige's Hang Dynasty, Motley Crue, The Blasters, Gary Hoey, Jeff Scott Soto, Black Flag, Joe Walsh, John Entwhistle, Fear, Peter Tosh, Eric Burdon & The Animals, The Original Coasters, The Psycedelic Furs, The Marshall Tucker Band, Eddie Money, Mitch Ryder and The Detroit Wheels, Bachman Turner Overdrive,Vernon Reid, Craig Chaquico, Ambrosia, HONK, Martha Davis & The Motels, Dave Mason, Johnny Winter, Leon Russell, Paul Cotton & many more.