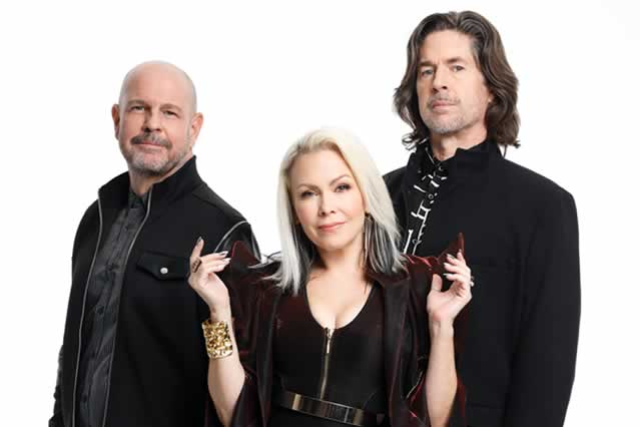 Berlin
Show Dates are Subject to Change
Friday
Dec 9th
8:00 pm
PST
6:00 pm

Doors
$32.00
SHOW DATES ARE SUBJECT TO CHANGE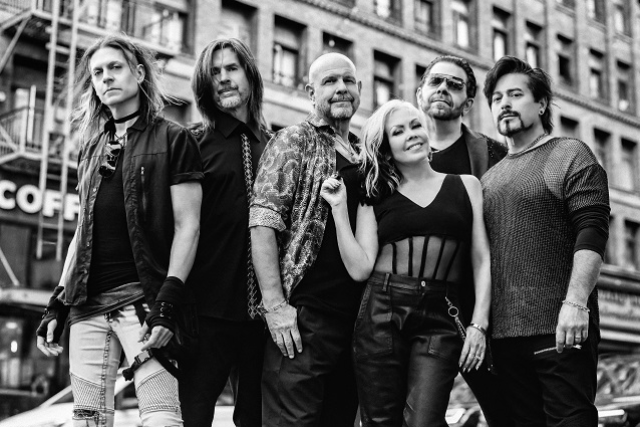 Berlin
Pop
"New music is the lifeblood of anybody making music— it's that creation, excitement, new babies [songs]! It inspires me and it inspires others," declares Terri Nunn, the charismatic and enigmatic singer of L.A.'s iconic synth electro-pop pioneers, BERLIN. Animal, a brand-new 12-track offering, explores contemporary electronic dance music while remaining true to the groundbreaking sound and signature vocals that continue to define BERLIN. The first single, "It's the Way"— a confessional ballad about "a fear of connection"— could easily be the group's next "Take My Breath Away" (BERLIN's #1 hit / Academy Award-winning single, featured in Top Gun). It's the perfect counterpoint to the sexy, eminently danceable title track ("So kiss me when you pull my hair / I like it when you make it hurt"), or to "Blame It On The World," a painfully poignant song for her father.
Animal is the result of Nunn's re-ignited love affair with current electronic music, and the feeling that BERLIN could make a unique statement in the EDM [electronic dance music] milieu. "It's still my favorite medium. I've loved it since I met John [Crawford, original Berlin bassist) in 1979, when he wanted to bring electronic music to America, because it wasn't here yet," she recalls. "What it's morphing into is exciting me so much, I was motivated to look for songwriting partners to help me create this album." Enter John King, one-half of award-winning producers, The Dust Brothers (Beastie Boys, Rolling Stones, Beck). When Nunn and King began writing, "[It] felt like the beginning of the album to me," Nunn explains. "I already had the songs 'Mom' and 'Stand Up,' but there was no momentum. [John's] sound was exactly what I was looking for… we wrote 'Break the Chains,' which really kick-started the work that became Animal." Old pal, Marti Frederiksen (Aerosmith, Sheryl Crow), provided another boon for the album. "He's a big rock guy, but introduced me to a young writer named Derek Cannavo. I lost my mind!" recalls Nunn of Cannavo's work. "We did seven songs, we went crazy. It was so intense with him that even though I was glad to be done with the record, I grieved that the project was over because it was so amazing. The writing was done so intimately and so fast, great music collaborations ARE intimate, creative and intense and hard and wonderful and exciting; everything a love relationship is." Additional creative input came courtesy of multi-platinum writer/producer, Bryan Todd (Jordin Sparks, Kara Dioguardi, Josh Kelley, Big Time Rush, Ashley Tisdale), pioneering mixers, John Alicastro and Mike Lauri (Goo Goo Dolls, Train), and Carlton Bost, BERLIN's guitarist (Orgy, Deadsy), who produced four tracks on the album.

While Animal is BERLIN's seventh album, a combination of ten compilation albums, EPs and live albums round out an impressive discography that so far has yielded twelve gold and platinum album awards. The band—founded by Nunn, bassist John Crawford, and keyboard player David Diamond—made its initial impression on the music world in 1982, with their seductive single, "Sex (I'm A…)," from the platinum- certified debut EP Pleasure Victim. BERLIN's first full length LP, Love Life, hit in 1984 and was certified gold. In 1986, BERLIN topped the charts with the unforgettable, intimate and strikingly beautiful love song, "Take My Breath Away." The ballad's defining role in the Tom Cruise film Top Gun has also helped solidify BERLIN's everlasting place in American pop-culture. Nunn's ongoing influence earned her the #11 spot on VH1.com's "100 Greatest Women in Rock," while, as an actress, she played leading roles in films including Katie: Portrait of a Centerfold with Kim Basinger, and Thank God It's Friday with Jeff Goldblum and Debra Winger. Along with comedienne, Wendy Liebman, Nunn currently hosts the radio show Unbound with Terri Nunn on 88.5 FM KCSN Los Angeles.
Despite her many creative outlets, music, BERLIN and touring remain Nunn's first love. Looking back, she recalls her own early musical dreams. "I remember going to a Rolling Stones concert at the Rose Bowl, and I couldn't believe they did 2 ½ hours of songs and I knew every single one! That's a legacy, a body of work that has mattered to people. That's what I aspired to," she says. "Of course, no way am I close to that body of work, but I have a number of songs that people love that much, and they come to hear Berlin over and over. I'm so grateful for that."
Nunn, a rabid music fan, was inspired by Fleetwood Mac's "Rhiannon" and her discovery of the LA club scene, starting with the band, X. On Animal, Nunn tips her hat to another female-fronted band with her own take on Jefferson Airplane's "Somebody to Love." Such bold musical choices also helped make Animal the ideal album title for Berlin's latest collection. "The song 'Animal' so perfectly represented the entire album. "It's the first tune I wrote with Derek Cannavo, and it's an explosion of joy and ecstasy and orgasm and sex--but musically!" That primal energy is evident on every track, even the gentlest of ballads, with Nunn's voice at the peak of its powers. "When I quit smoking at 32, everything changed. I had been smoking since I was 14, and when I stopped, my range doubled; it went higher and lower than it ever had before."
Video— so important to early hits like "Sex (I'm A...)" and "The Metro"— has also taken on new meaning for BERLIN. "YouTube is the new MTV," Nunn notes. "We used to spend so much money on mini movies, but now all you need is a good HD camera and a guy who knows some lighting. Online is where people go to see and hear music—it's free and it's easy and so wonderful." Nunn's honesty and infectious enthusiasm carries through every aspect of Animal, which she views as an entirely new chapter. "I always looked at music as passion. All we can do is appreciate that people's passion is so strong for music... I feel it too, it's part of my DNA, and I love what I grew up with. What I learn as I get older," she concludes, "is that it's not about money or 'making it.' Sure, they're fun games, but it's about connection, that's where the real joy, passion and bliss comes from, and music is such a huge part of connecting people. It's the way… to bliss."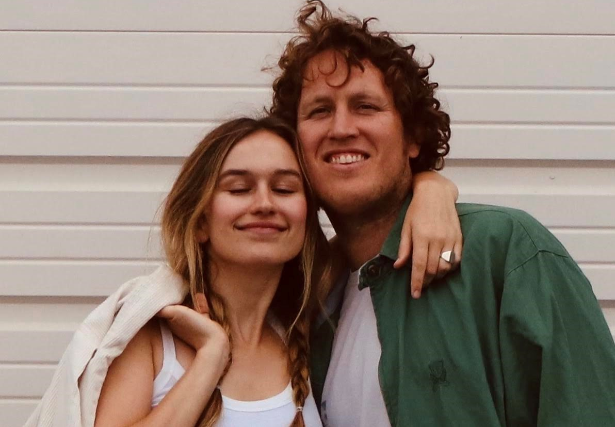 Iris and The Shade
Music
Iris and the Shade are a duo out of Southern California. Their debut record Caterpillar Wings was produced by Matt Costa. With the Indy Pop sensibilities in the spirit of The Head and the Heart and the vocals that harken to Dolly Parton, Iris and the Shade are uniquely their own. Shedding light and sun drenched wisdom, Caterpillar Wings is timeless, the natural cadence of the duo's melodic wisdom is apparent in standout tracks like Comatose (Jessica's Song) or the yacht rock groove of Allergic to the Smoke. It's the feeling of something good you don't want to ever end. They have played for audiences at Zebulon in Los Angeles and continue to write and record new music.