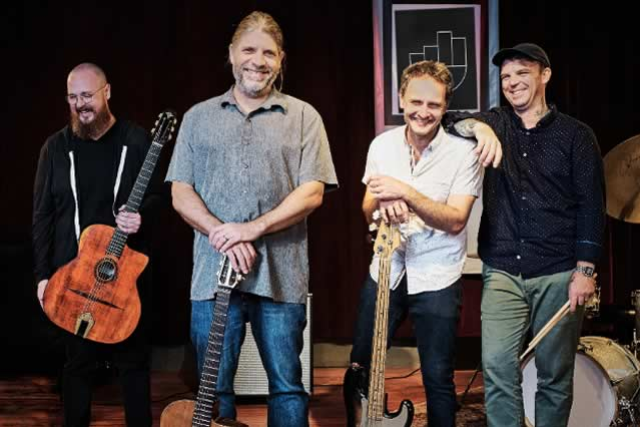 Show Dates are Subject to Change
Stephane Wrembel
Legendary French Guitarist
Wednesday
Jan 25th
8:00 pm
PST
6:00 pm

Doors
$25.00
SHOW DATES ARE SUBJECT TO CHANGE
Stephane Wrembel
is one of the most highly regarded guitarists in the world specializing in the style of legendary composer/guitarist
Django Reinhardt
. Born in Fountainebleau, France, Stephane learned his craft traveling the French countryside before graduating from Berklee College of Music in Boston. He has had a remarkable career, touring the world, while releasing 16 albums under his name and the nom de plume,
The Django Experiment
. His original compositions have been featured in
Midnight in Paris
("
Bistro Fada
"),
Vicki Cristina Barcelona
("
Big Brother
") and
Rifkin's Festival
(original score).
Midnight in Paris
received the
Grammy Award
® for "Best Compilation Soundtrack." Stephane was selected by award-winning composer/
producer Hans Zimmer
to perform at the
2012
Academy Awards
® as part of his "All Star Band" which also included Esperanza Spalding, Pharrell, and Shelia E. Stephane recorded
Gypsy Rumble
and toured nationally with famed mandolinist/composer David Grisman. He has opened or performed with Elvis Costello, Patti Smith, The Roots, Medeski Martin & Wood, Me'shell Ndegeocello, John Schofield, Larry Keel, Stochelo Rosenberg, Sam Bush and more.
In 2019, Wrembel released the highly regarded
Django L'Impressionniste
, featuring 17 of Reinhardt's preludes for solo guitar, followed by a book of his transcriptions in 2021. He is the only guitarist in the world to perform these 17 preludes in their entirety.
Since 2003,
Wrembel
has produced the
Django a Gogo Festival
, bringing together some of the finest musicians in the world to celebrate the Sinti guitar style to perform in prestigious venues such as
Carnegie Hall
and
The Town Hall
.
Stephane's world-class band includes:
Josh Kaye
on guitar;
Ari Folman-Cohen
on bass; and
Nick Anderson
on drums.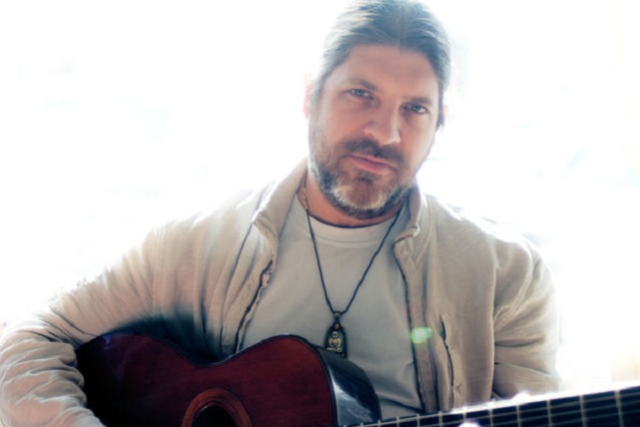 Stephane Wrembel
European Jazz
Stephane Wrembel is quite simply one of the finest guitar players in the world. The breadth and range of his playing and compositions are unmatched. This prolific musician from France has been releasing a steady stream of music since 2002 and has truly made his mark as one of the most original guitar voices in contemporary music. David Fricke at Rolling Stone Magazine called him "a revelation."

His live performance is unparallel. Wrembel has headlined Lincoln Center, Carnegie Hall, The Town Hall in NYC and The Lyon Opera House in France, toured with master violinist Mark O'Connor and shared stages with everyone from Sam Bush, Stochelo Rosenberg, Esperanza Spalding, and Al Di Meola. Wrembel has dazzled audiences at such major gatherings as the Montreal Jazz Festival, Rochester International Jazz Festival, Django Reinhardt Festival in France, Ellnora--The Guitar Festival, Caramoor Jazz Festival presented by Jazz at Lincoln Center and many others. He has toured Canada, France, Israel, UK, India and Nigeria. In 2003, Wrembel created his own annual event, Django a Gogo Music Festival & Guitar Camp, where he and others influenced by Reinhardt celebrate the Sinti guitar style. The Gitane guitar company has even named a model after him.

Born in Paris and raised in Fontainebleau, the home of Impressionism and Django Reinhardt, Wrembel first studied classical piano, beginning at the age of four. But in his mid-teens, he discovered that he had an affinity for guitar. A Pink Floyd fan, he "spent hours learning David Gilmour's style," he said. "So I had a classical background, a passion for rock music, and then I found out about Django. I fell in love with the very strong impressionist feel in his music."

Reinhardt was a Sinti (a Roma group from Western Europe) and his style was rooted in Sinti music. Not a Gypsy himself, Wrembel immersed himself in Sinti culture, spending "six, seven years going to the camps, playing for Gypsy weddings, parties, playing with Gypsy friends," he said. "By going there I started learning the atmosphere of what it really means to play Sinti-style guitar. I learned from the masters, from Angelo Debarre and Serge Krief, and I played in the campsites a lot. That's how you learn this music, because it's a specific to a culture. Music is not only the notes. Without the culture, something is missing."

And while Wrembel is now considered one of the preeminent master guitarists in the world specialized in the Django Reinhardt style, he avoids the label "Gypsy Jazz" commonly used for Reinhardt's music. While heavily influenced by Reinhardt, Wrembel's music incorporates jazz, blues, classical, swing, flamenco and rock. All of these influences come together as a genre identifiable only as Stephane Wrembel.

Wrembel enrolled in Berklee College of Music in 2000 in Boston and graduated summa cum laude two years later. In 2002, he released his debut album, Introducing Stephane Wrembel. Vintage Guitar Magazine praised the recording as "pure dazzle and dash, a stunning storm of notes that blankets the melody in a rain of arpeggiated notes."

Wrembel moved to New York in 2003. Before long, word of this remarkable European transplant began spreading among fellow musicians and denizens of the teeming New York music scene. Both Gypsy Rumble (2005), which includes mandolin legend David Grisman among its guests, and 2006's Barbes-Brooklyn found favor with critics. Time Out New York wrote that the latter "shows off Wrembel's limber chops in a variety of settings, including ebullient French Gypsy swing, moody ballads, sultry raga-influenced numbers and a lithe cover of Mongo Santamaria's 'Afro Blue.'" Oscar-winning director Woody Allen used one of the album's tracks, "Big Brother," in his 2008 film Vicky Cristina Barcelona. Wrembel's fourth album, Terre Des Hommes, was released the same year.

Wrembel's breakthrough came with his original composition "Bistro Fada," a Django-influenced swinging waltz on his fifth album Origins that became the theme song for Woody Allen's 2011 Oscar®-winning film, Midnight In Paris. It was included on the Grammy®-winning soundtrack for the film. Wrembel performed the irresistibly catchy "Bistro Fada" live during the 2012 Academy Awards® ceremony with an all-star ensemble led by Hans Zimmer.

In 2014, Wrembel delivered Dreamers of Dreams, recorded outside of New York City with his band which included bassist Dave Speranza, rhythm guitarist Roy Williams, and drummer Nick Anderson. In 2016, Wrembel released two masterfully recorded live albums: Live In India and Live In Rochester. Wrembel is extremely popular in both of those locales.

In March of 2017, Wrembel released The Django Experiment I and The Django Experiment II to coincide with the Django A Gogo 2017 at New York City's famed Carnegie Hall. Recorded with long-time collaborators Thor Jensen on guitar, Ari Folman-Cohen on double bass, Nick Anderson on drums, and Nick Driscoll on saxophone and clarinet performing live, with no headphones or tracking, in a setting conducive to improvisation with each musician pushing their own boundaries to evoke new interpretations of Reinhardt's music as well as songs by other jazz and gypsy jazz composers. These were followed these with 2018's The Django Experiment III, 2019's The Django Experiment IV and 2020's The Django Experiment V, which features special guest Daisy Castro on violin. The albums have garnered rave reviews including coverage in Jazz Times, Downbeat, Acoustic Guitar Magazine, Guitar World, New York City Jazz Record, Jazz Weekly, All About Jazz, and more.

In 2019, Wrembel produced Les Yeux Noirs, the debut CD by Simba Baumgartner, Django's great-grandson. Baumgartner, who lives on a gypsy camp in France, was one of the special guests at Django a Gogo 2019.

In October of 2019, Wrembel released Django L'Impressionniste putting the spotlight on 17 little-known solo pieces Reinhardt recorded between 1937 and 1950. Wrembel is the first interpreter who has performed all of these solo pieces and collected them in one definitive masterwork. It is available digitally and on double-vinyl with liner notes by David Fricke. In 2020, he meticulously transcribed the 17 songs on Django L'Impressionniste, and released a beautifully printed and bound book in April of 2021.

In 2020, he recorded the score for the Woody Allen movie, Rifkin's Festival which was released in January of 2022.

Wrembel revels in transcending and expanding. "I just play my own music," he says. "I like to believe that it is beyond any one genre and that there is something in it for everyone. It's not only for the rock music lover, or for the Django lover; it's not only for the jazz lover. It's for the music lover."

Quotes:

"Perhaps the most creative improviser in Gypsy jazz today, Mr. Wrembel plays the guitar with a rich and colorful lyricism." – New York Times

"Stephane Wrembel just might be the greatest acoustic guitarist alive."—The Aquarian

"For North Americans, Stephane Wrembel represents the living face of gypsy jazz."--New York Observer

"...a true gypsy guitar master. His band of accomplished artists unveiled a seemingly effortless, unspoken musical thread, and shared an untouchable virtuoso mastery of an underappreciated genre of jazz. Wrembel's clear passion, superb tonality and stunning finger work make the most mind-blowing guitar lines appear elementary...A wonderful celebration of pure musical spirit." –Music Connection

"The mind-bendingly rapid melodies Stephane provided to the set's final song were an exclamation point for an audience that was enthralled for 60 minutes of unforgettable music."—Parklife DC