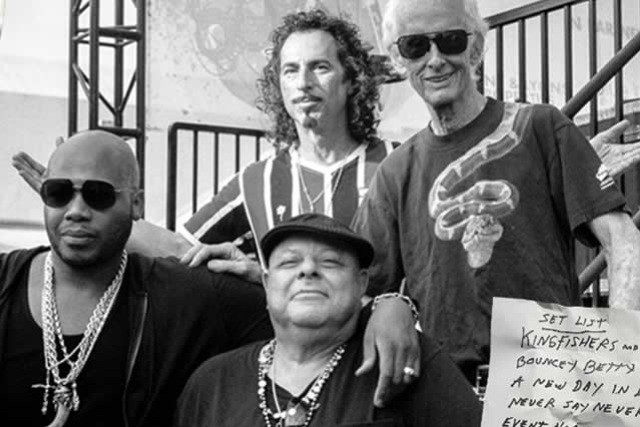 Robby Krieger & The Soul Savages
Show Dates are Subject to Change
Saturday
Apr 1st
8:00 pm
PDT
6:00 pm

Doors
$35.00
SHOW DATES ARE SUBJECT TO CHANGE

"Krieger & The Soul Savages" play their own signature brand of melodic, psychedelic rock and soul. Led by Robby Krieger (Rock 'n' roll Hall of Fame guitarist of The Doors), the band consists of Kevin Brandon (Aretha Franklin, Michael Jackson, Beyoncé) on bass, Ed Roth (Brothers Johnson, Joe Walsh, Annie Lennox) on keys, and Franklin Vanderbilt (Lenny Kravitz, Chaka Khan, Stevie Wonder) on drums. The band's debut album will released in early 2023. Krieger and the Soul Savages have the courage and ability to step over the boundaries of sophisticated music.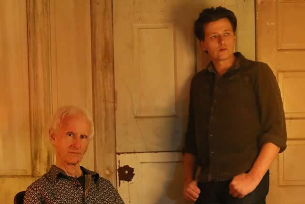 Robby Krieger
Rock & Roll
Guitarist Robby Krieger is one of the legendary figures in rock. This celebration of the music of The Doors, which Robby had no small part in creating, is a one-of-a-kind experience that could only be performed by the man himself. "When you think of the Doors, "guitar" isn't the first thing that usually comes to mind (Jim Morrison's manic persona and Ray Manzarek's swirling organ usually take precedence), but guitarist Robby Krieger proved to be an integral member of the band — helping pen the majority of the group's songs. Born on January 8, 1946 in Los Angeles, CA, Krieger was first taken by classical music, before discovering such early rock & roll artists as Elvis Presley via the radio. When surfing proved to be taking Krieger's mind off of studying during his teenage years, his parents enrolled him in a private school. Each night, students were forced to study in their rooms for a few hours — instead, Krieger used this time to teach himself how to play guitar. First interested in flamenco guitar, Krieger's playing style soon expanded into folk, jazz, and blues. But it was a Chuck Berry concert that finally convinced Krieger to give rock music a go, which resulted in the guitarist trading his classical guitar in for a Gibson SG, an instrument that he would eventually become synonymous with." – All Music
Robby Krieger BIO
Born in Los Angeles, California, Robby Krieger was convinced by a Chuck Berry concert to give rock music a go, which resulted in the guitarist trading in his classical guitar in for a Gibson SG, an instrument that would eventually become his signature instrument. Studying physics and Indian music at UCLA, Krieger played in bands with friends, and eventually bumped into a drummer he'd met a few years before, John Densmore. The two began jamming on blues together, while Krieger's interest in Indian music and culture continued to flourish, as he began dabbling with sitars (studying at the Kinnara School, which was founded by Ravi Shankar), and attending meditation classes. It was at one of these meditation classes that Krieger met keyboardist Ray Manzarek. Manzarek eventually convinced Krieger to come down and rehearse with a poet/singer he'd been working with, Jim Morrison. Their first rehearsal supposedly resulted in the penning of "Moonlight Drive," resulting in the birth of the Doors.
Quickly building a name for themselves in L.A. with their unpredictable live shows, the Doors were signed to Elektra Records, and issued their debut album, the Doors, in 1967. The album would become one of rock's all-time classics, as it spawned the monster hit "Light My Fire," a tune penned entirely by Krieger. Subsequent studio releases — 1967′s Strange Days, 1968′s Waiting for the Sun, and 1969′s the Soft Parade — all included several classic songs, and by the dawn of the '70s, the band issued a pair of strong releases, 1970′s Morrison Hotel and 1971′s L.A. Woman. In the wake of Morrison's untimely passing, the Doors attempted to continue on, resulting in a pair of so-so albums, 1971′s Other Voices and 1972′s Full Circle, before packing it in.
Krieger would go on to issue solo albums (debuting in 1977 with Robby Krieger & Friends), in addition to playing live dates, and guest appearances on albums by other artists (the Butts Band, Blue Öyster Cult, etc.). In the early 21st century, Krieger and Manzarek resuscitated the Doors (with the Cult's Ian Astbury taking Morrison's position, and the Police's Stewart Copeland initially taking Densmore's spot) for live shows and recordings.
Robby is currently playing Doors songs with his Robby Krieger Band and special guest vocalist Waylon Krieger.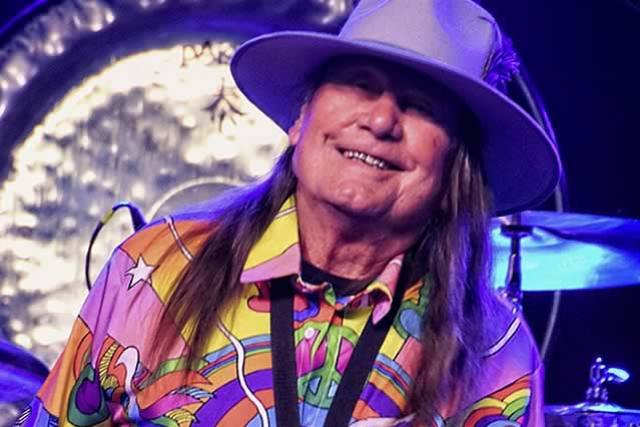 Bobby Gray
Music
Bobby Gray has performed and recorded with such greats as Elton John's bass player, Ringo Starr's drummer, Dick Dale, Tina Turner, Anita Pointer, Big Mamma Thornton, Elvin Bishop, J-Lo's Drummer, Sergio Mendeze's bass player, Chariya Bissonetter, and countless other great musicians!
A singer, songwriter, recording artist, saxophonist, flutist, harmonica player, and percussionist. Playing concert venues, festivals, fairs, theme parks, clubs, and restaurants nationwide. Bringing musical magic to the audience every time is my goal in life! Real music! Real joy! Real fun!