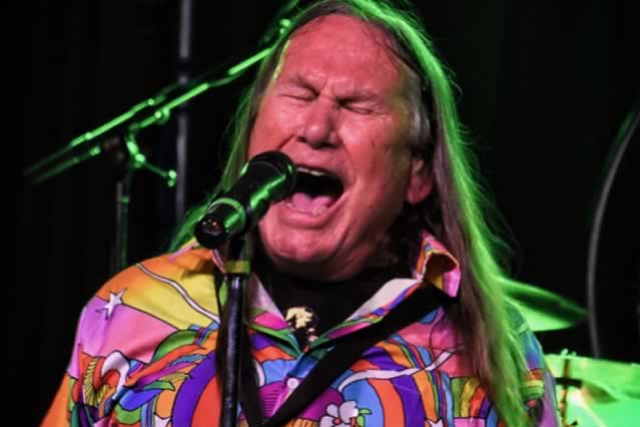 Bobby Gray
Show Dates are Subject to Change
Sunday
May 28th
7:00 pm
PDT
5:00 pm

Doors
$20.00
SHOW DATES ARE SUBJECT TO CHANGE

Bobby Gray, the exciting Front Man, Lead Singer, Saxophonist, Flautist, Harmonica Player, Percussionist, Songwriter, Recording Artist has performed, recorded & toured with Superstars like Dick Dale, Tina Turner, Elvin Bishop, Anita Pointer, Big Momma Thornton, Chariya Bissonette, Elton John's Bass Player, Ringo's Drummer, Sergio Mendez's Bass Player, Marc Anthony & J-Lo's Drummer/Percussionist, Members of Eric Burden's, Iron Butterfly's, Edgar Winter's, Walter Trout's, Olivia Newton John's Bands along with Scotty Page, the Sax Player for Pink Floyd & Supertramp & countless other great musicians with some very exciting performances!
Bobby also performs with other world class bands as a hired gun on Vocals & His Instruments. He has done both National & World Touring. He appeared on the Eye On LA TV Show twice with Dick Dale & several times on the Skippy Lowe Talk Show "Around Hollywood." Bobby has performed all over Hollywood, Beverly Hills, Rodeo Drive, frequently with His Concerts on the Strip, Troubadour, Knott's Berry Farm, Magic Mountain, Six Flaggs Texas & numerous Fairs, Festivals & Concerts.
With two Albums being played on radio stations & sold around the world titled "Bobby Gray ~ THE GREATEST THING YOU'LL EVER LEARN" & "Bobby Gray LIVE AT THE COACH HOUSE" where He opened for John Mayall's final Show! With a new Album of originals titled "QUEEN OF THE BOULEVARD" scheduled to release mid Summer.
Bobby has received many rave reviews for His performances calling them "Magic" & bringing the level of excitement to the maximum happiness by the audience. Playing Classic Rock Sing Alongs from The Doors, Hendrix, Moody Blues, Jethro Tull, Leon Russell, Marc Cohn, Bill Withers, Cream, Pink Floyd, Marshall Tucker, Neil Young , Beatles & Stones & many more! Also some very danceable originals! Standing Ovations are very common at a Bobby Gray Concert as are smiles!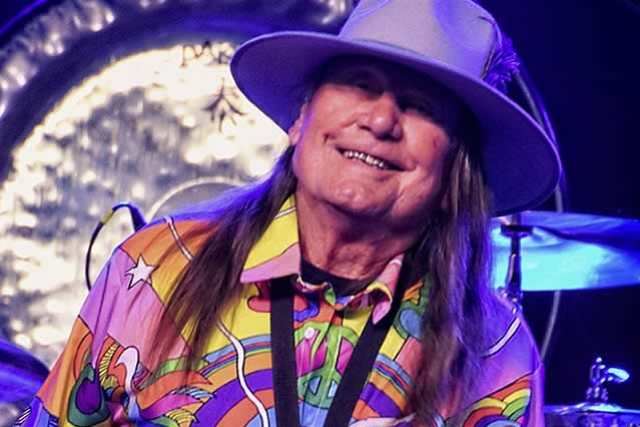 Bobby Gray
Music
Bobby Gray has performed and recorded with such greats as Elton John's bass player, Ringo Starr's drummer, Dick Dale, Tina Turner, Anita Pointer, Big Mamma Thornton, Elvin Bishop, J-Lo's Drummer, Sergio Mendeze's bass player, Chariya Bissonetter, and countless other great musicians!
A singer, songwriter, recording artist, saxophonist, flutist, harmonica player, and percussionist. Playing concert venues, festivals, fairs, theme parks, clubs, and restaurants nationwide. Bringing musical magic to the audience every time is my goal in life! Real music! Real joy! Real fun!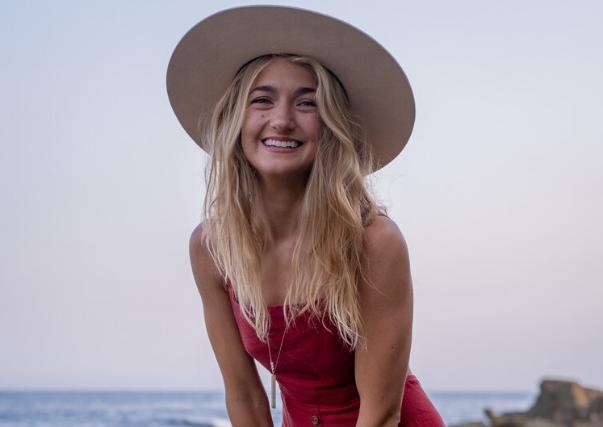 Lola Kristine
Music
"SELDOM DO YOU COME ACROSS A YOUNG WOMAN WITH A VOICE MATURE ENOUGH TO SING JAZZ AND BLUES LIKE THE GREATS. LOLA IS A RARE GEM."
-Erica Mueller (Wildflower Music Festival)

Lola Kristine is a singer, pianist and songwriter based in Laguna Beach, California. Known as "the little girl with the big voice," Lola has been staggering audiences her whole life with the depth of soul she possesses in both her timeless songwriting and penetrating singing. Hearing her sing feeds your soul and reconnects you with what is right in the world.
From humble beginnings in St. Louis, Missouri, Lola has taken her original music across the country, touring with noted musicians such as Premik Russell Tubbs (Santana, Sting, James Taylor), Jeff Haynes (Joni Mitchell, Herbie Hancock) and bass virtuoso Michael Manring. She was a Top Ten Finalist in the 2015 Wildflower! Songwriting Competition in Richardson, Texas. She was chosen as "Artist of the Week" in Coming Up Magazine in May 2017. She is gaining notoriety amidst legendary rockstars such as Mick Fleetwood and Don Cromwell of Air Supply. She has collaborated with artists from all over the world, including Kinobe (Uganda) in a series sponsored by American Voices.
Her debut EP has received recognition from Los Angeles music blogs, local radio play and placement on prominent Spotify playlists. Her song "Bring My Baby Back to Me" was selected as a finalist in the International Songwriting Competition.
Her 2020 album project From Darkness to Light gained international attention with top plays in UK and Indonesia. Each single was accompanied by a blog post.
When off the stage, Lola works as a studio musician: session singing, arranging, coaching and playing keyboard. She has worked with Grammy-award winning producers. You can hear her voice on Season 5 Episode 3 of DC's Legends of Tomorrow as Ava Sharpe's voice singing "Poison" on the CW network. She was featured on Todd Mosby's Open Waters (winner of ZMR's Best Contemporary Instrumental Album) produced by Will Ackerman. She also plays a unique new instrument called the handpan and is a sponsored Novapans artist.

Lola is a Summa Cum Laude graduate from Webster University with a degree in Jazz Performance and Composition. When she is not performing, Lola coaches, teaches private lessons and holds workshops. She also loves surfing and yoga.
Lola's true passion lies in the healing art of music.
Her future project visions include a love song album and a Gospel/Inspirational album featuring original uplifting compositions.