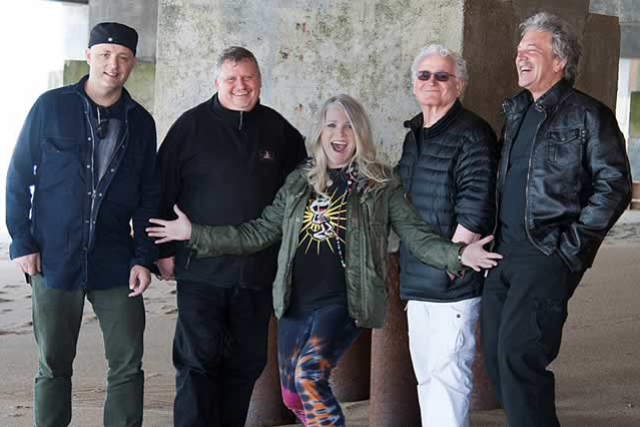 Jefferson Starship
Friday
Jan 26th
8:00 pm
PST
6:00 pm

Doors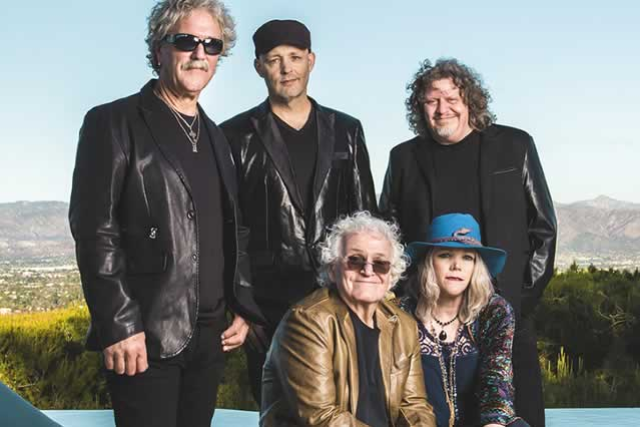 Jefferson Starship
Pop
Jefferson Starship rose from the ashes of another legendary San Francisco band, Rock and Roll
Hall of Fame Inductees, Jefferson Airplane.
Founder Paul Kantner (who died in January of 2016 at age 74) knew that combining powerful
creative forces, personalities and talents could create something far greater than the sum of its
parts.
Between 1974 and 1984, Jefferson Starship released eight gold and platinum selling albums,
twenty hit singles, sold out concerts worldwide and lived out legendary rock and roll escapades.
"Jefferson Starship was my creation...and it has this nice fluidity about it that allows any number
of people to come in and do things with whatever Jefferson Starship is." - Paul Kantner
Today's Jefferson Starship remains dedicated to breathing new life into the living catalog of the
Jeffersonian legacy, going to the edge, pushing the sonic boundaries and staying true to the
original spirit of the music.
Featuring original and historic members David Freiberg (also a founder of San Francisco
luminaries Quicksilver Messenger Service) and drummer Donny Baldwin, along with longtime
members Chris Smith on keyboards and synth bass, Jude Gold on lead guitar and GRAMMY
Nominee Cathy Richardson anchoring the female lead vocal spot made famous by the inimitable
Grace Slick. Richardson was invited by Ms. Slick to sing in her place when Jefferson Airplane
accepts their Lifetime Achievement Award at the 2016 GRAMMY Merit Awards Concert and
Telecast in April.
The band keeps a hectic touring schedule bolstered by several television recent appearances
including My Music: 60s Pop, Rock and Soul on PBS and live with the Contemporary Youth
Orchestra on AXS Network. The Freiberg-penned 1979 hit Jane is the theme song for the Netflix
Original Series Wet, Hot American Summer. In 2014-15, the band played a series of free concerts
for America's Veterans and was awarded a Certificate of Appreciation from the US Department
of Defense. Jefferson Starship has traveled the world playing in 20 countries across the globe in
the last 3 years alone.
The music that defined a generation and spanned decades is alive and well and more relevant
than ever in pop culture- songs such as Volunteers, White Rabbit, Wooden Ships, Somebody to
Love, Today, Miracles, Count on Me, Fast Buck Freddie, Jane and Find Your Way Back
continue to reverberate throughout the collective consciousness today.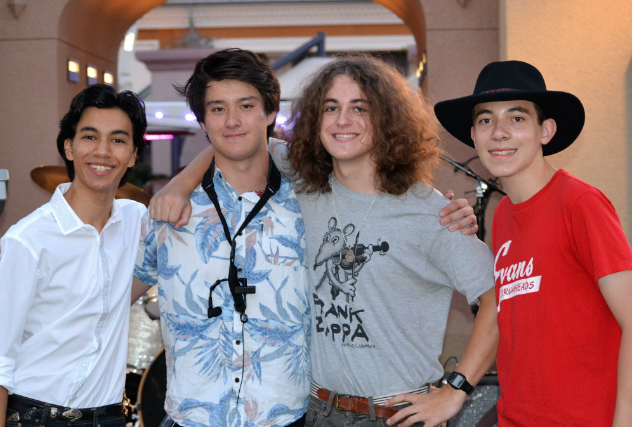 Quartet 5
Music
Quartet 5 is a five-piece band (vocals, keyboards, drums, bass and saxophone) that plays rock, jazz and funk. This is not your average teen band! Arrangements and musical direction provided by Dr. Richard Niles who has worked with such stars as Paul McCartney, Ray Charles, James Brown and Michael McDonald.
Quartet 5 is...
Alexander Niles – Alex attends Orange County School of Arts (OCSA) where he is enrolled in the Acting Conservatory. He plays keyboards, provides some vocals and is the "spokesman" of the band during performances. He also writes some of the band's material.
Ben Josse – Ben attends Orange County School of Arts (OCSA) where he is enrolled in the Integrated Arts curriculum. He provides lead vocals.
Nolan Murphy – Nolan attends Aliso Niguel High School where he participates in the band program. He plays saxophone with Q5.
Kyle Graham – Kyle attends Mission Viejo High School and participates in the band program. He plays drums, marimba, vibraphone, timpani and a variety of accessory percussion instruments. He is also a member of the percussion section for the Pacific Symphony Youth Wind Ensemble.
Will Wildrick – Will attends Mission Viejo High School and is a member of the band program where he plays bass guitar and upright bass in addition to vibraphone and other mallet instruments. He plays bass guitar with Q5.
The core of the band has been playing together for over 2 years. During that time, they have performed in a variety of venues including local city events, school festivals, the OC Fair, Stillwater Spirits & Sounds, the Laguna Beach Festival of Arts and The Coach House. They have also been a featured guest on the Mike Parlett Show on Solar Radio.
Quartet 5 is always a crowd-pleaser. They mainly perform unique and energetic covers that make people stop and listen! The guys in the band may be young, but they are old souls when it comes to music ...
To learn more about the band, visit their website www.quartet5.com or find them on Facebook at @quartet5band. To book the band, send a message with your event details to or call (949) 636-6152.