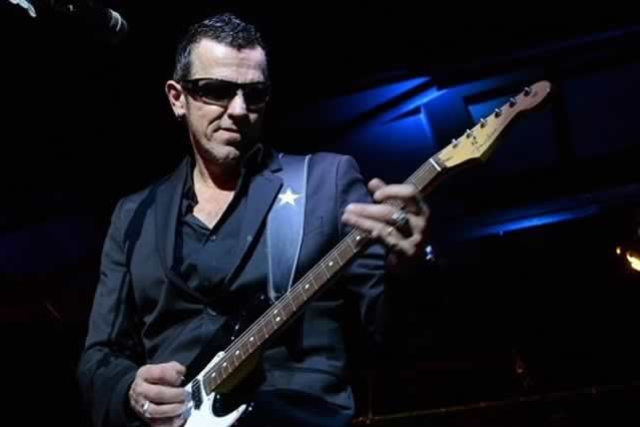 Gary Ho Ho Hoey
Friday
Dec 15th
8:00 pm
PST
6:00 pm

Doors
$25.00
World renowned rock guitarist Gary Hoey's first break came in 1987 when Ozzy Osbourne liked Hoey's tape enough to fly him to LA for an audition. Although Zakk Wylde wound up with the gig, Ozzy recommended Hoey move to LA where he was certain he would get noticed. So he did - thanks Ozzy - and it paid off. In 1992 Gary's cover of "Hocus Pocus" rocketed into the Billboard's Top 5 Rock Tracks.
With a collection of 19 albums it's no wonder Gary Hoey is listed as one of the top 100 guitarists of all time. In 1994 Hoey scored the successful "Endless Summer II" soundtrack for New Line Cinema. In 2012, he produced and co-wrote The Queen Of Metal, Lita Ford's latest release "Living Like Runaway" for SPV records to rave reviews. As Music Director for Rock n Roll Fantasy Camp, he's worked with legends like Joe Perry, Roger Daltrey, Yes, blues icon Johnny Winter, Robben Ford, Leslie West, and KISS drummer, Peter Criss. And he has toured and traded licks with the likes of Jeff Beck, Brian May of Queen, Ted Nugent, Joe Satriani, Steve Vai, Peter Frampton, and Dick Dale.
Hoey has explored many styles in his career, from hard rock to rock to surf to prog, and with 2013's "Deja Blues" he came home to the blues. His latest, 2016's "Dust & Bones," is an exuberant fusion of blues and rock. But whatever style he plays, one thing is certain, Gary Hoey is a fiery, charismatic player who connects with the crowd. Whether he's playing scorching originals or rock classic covers, his solos are thrilling and reminiscent of Clapton or Stevie Ray in their fiery youth. One thing that remains consistent is Hoey's impassioned command of the guitar. He can attack his instrument with feral intensity and then play something very soft and achingly beautiful. This ability to mix feeling, phrasing, technique and tone is the true mark of a master guitarist.
"It's great to hear Gary sing and play the blues with his trademark intensity, feel and authenticity. And the guitar tones! "Dust & Bones is a great sounding Blues/Rock album that's both vintage and modern at the same time." - Joe Satriani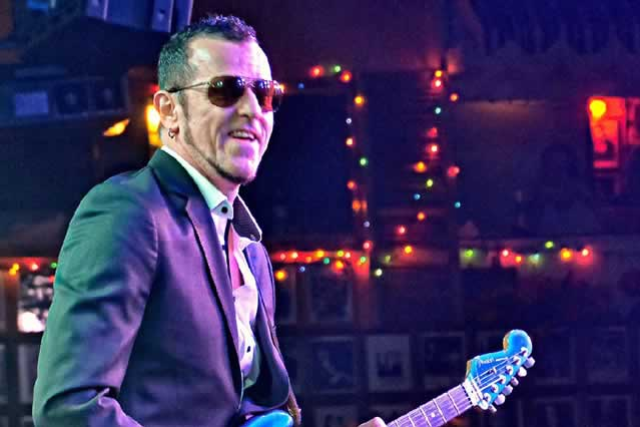 Gary Hoey
Pop
This Boston born guitar player & solo artist has been touring for over two decades with 20 albums over the span of his career. Among them is his very popular, Ho Ho Hoey Complete Collection, which combines all 3 volumes of his holiday albums, capturing 37 of your favorite Christmas classics. Hoey has been a driving force behind instrumental rock Christmas music since 1995 after his version of "The Twelve Days Of Christmas" hit the airwaves with its crunchy guitars and metal flavor. Gary's annual Ho Ho Hoey Rockin' Holiday Tour has become a tradition with radio stations and families coast-to-coast. Hoey's live show encompasses everything from his holiday music to the older hits like "Hocus Pocus" to new songs from his latest album, Dust & Bones. It's a must see show for adults and kids alike. After more than two decades of touring it's also made him fortunate enough to give back in the process, helping the Veterans with clothing drives, Toys for Tots and food drives. Hoeys music is featured in Hallmark greeting cards and the Christmas movie, "Deck The Halls" staring Danny Devito. Hoey's rockin holiday show is a family friendly all ages event. Gary comes out after every show to sign autographs and take pictures with the fans. Get together and celebrate this holiday season as only Hoey can. This year also marks his 8th Annual Ho Ho Hoey Guitar Give-Away. To enter and for more details, visit www.garyhoey.com.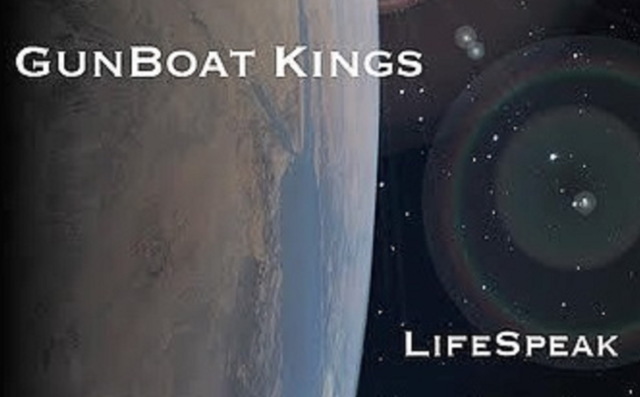 Gunboat Kings
Pop
Southern California's Gunboat Kings are an absolute Original! Delivering their own high energy Groove Oriented brand of Rock and Soul. The Band was formed back in 2005 under the name of 'The Night Creatures'. In December 2008 the group changed players and then re emerged as 'The 7th Sons'. In July of 2010 the band became GBK.
GBK has been supporting act for: Terri Nunn & Berlin, Billy Vera, Leslie West & Mountain, Rick Derringer, Rod Piazza & The Mighty Flyers, Wishbone Ash, Coco Montoya,The Tubes, Scott Paige's Hang Dynasty, Motley Crue, The Blasters, Gary Hoey, Jeff Scott Soto, Black Flag, Joe Walsh, John Entwhistle, Fear, Peter Tosh, Eric Burdon & The Animals, The Original Coasters, The Psycedelic Furs, The Marshall Tucker Band, Eddie Money, Mitch Ryder and The Detroit Wheels, Bachman Turner Overdrive,Vernon Reid, Craig Chaquico, Ambrosia, HONK, Martha Davis & The Motels, Dave Mason, Johnny Winter, Leon Russell, Paul Cotton & many more.