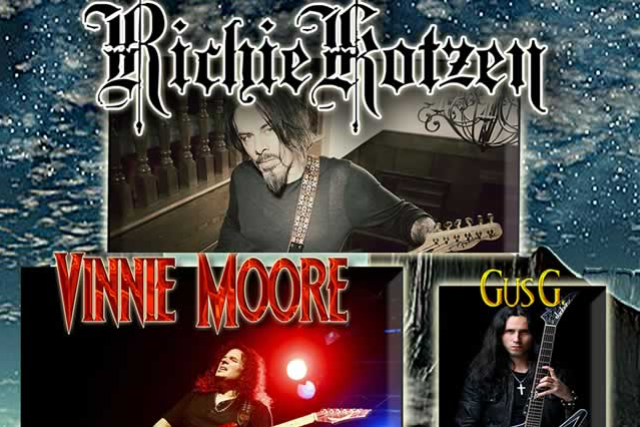 Richie Kotzen, Vinnie Moore & Gus G
Thursday
Sep 20th
7:30 pm
PDT
5:30 pm

Doors
$30.00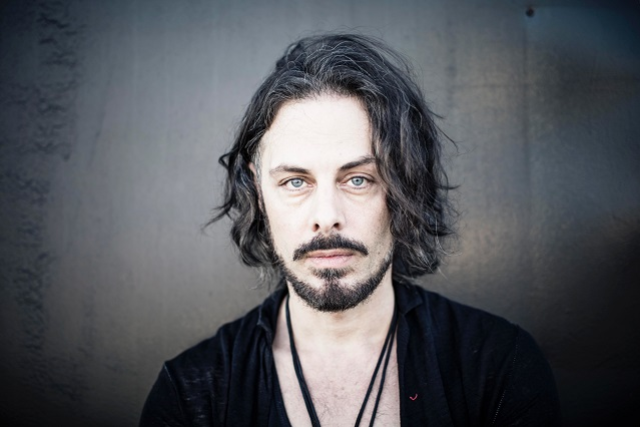 Richie Kotzen
Pop
Richie Kotzen has never been an artist known for playing by the rules. And for this ever-adventurous triple-threat songwriter/guitarist/vocalist, that meant putting on the brakes after a nonstop flurry of band-related activity in order to refuel the creative process for the ten heartfelt and hard-hitting songs that comprise his vibrant new solo album, Salting Earth, out April 14 via his own custom label, Headroom-Inc. In other words, Kotzen tossed convention on its ear by actually taking one step back in order to move two steps forward. "It's something I really needed to do in order to reset myself," Kotzen explains.
Kotzen's "charge to recharge" was officially put into play following the mega-success of the 2015–16 tour behind his band The Winery Dogs' sophomore effort, the oh-so-appropriately named Hot Streak. And the man's reset manifesto wound up hitting all the right buttons too. The proof is on display deep within the grooves of Salting Earth, which veers from the balls-out, heads-up declaration of the opening track "End of Earth" to the burning-sky harmonic thrust of "Thunder" to the Prince-like funk-jazz swing of "This Is Life" to the acoustified take-me-as-I-am self-reflection of the album's final song, "Grammy."
Once Kotzen caught his creative breath, the ideas for Salting Earth just kept on a-coming. "I have a theory about writer's block," he offers. "Basically, I don't believe in it. In my experience, when I don't feel inspired or I don't have any ideas, it equates to not having any output. In order to have output, you need input. So it really comes down to the balance between your artistic side and your life side. You need balance between the two, and that's why it's so important for me to take long breaks from music."
Kotzen's reaffirming commitment to that life/work balance soon begat vibrant, new music. "It's in that time when I'm away from it where ideas begin to take shape," he continues. "Then, when I find myself coming back to music, I end up in a situation with a wealth of ideas and creative energy. When I'm in that zone, the music literally writes itself. Lyrics, music, production, performance — it all happens simultaneously on its own."
The majority of Salting Earth is the result of Kotzen's one-man production machine, with the exception of Julia Lage adding background vocals to "Make It Easy," a tasty, sing-along groove stew. "It's really not deliberate when the record is finished and suddenly I'm the only performer on it," Kotzen admits. "It actually comes out of my process of writing and documenting my ideas. It started back in the late-'80s when I had a makeshift studio in my parents' barn. I grew up fairly isolated, and I soon realized in order to get this music out of my head and onto a format where I could listen to it, I'd have to figure out how to do it alone."
Part of Kotzen's Salting Earth reset process also meant having a commitment to challenge himself. "I'm not sure I can totally define how or why my creative process works the way it does, but I will say once again that I believe long breaks help me stay inspired musically," he reiterates. "I do know that on this record, I wrote a lot more on the piano. The song 'My Rock,' for example, has absolutely no guitar in the recording — it's just piano, bass, drums, and vocals. Not that that is an odd choice, but being that for most of my career I've been highlighted as a guitarist, I suppose for people who never bought one of my CDs in the past, this would be surprising. But it's not so surprising to me."
For the artist within, the music mined for Salting Earth ultimately came down to being about the relationship between song and vocal. "That's really it," Kotzen agrees. "Every other choice is made based on what I feel suits the composition and what will support the lead vocal. That is the foundation on how my music is built. I suppose it's just how I hear things. If you think about it, when your mind hums a tune, you are humming the melody. When you sing 'Happy Birthday,' you don't sing the drumbeat, do you?"
Kotzen's previous solo release, 2015's diverse, far-reaching Cannibals, was a well-received hit among his core fan base, and Salting Earth cuts like the aforementioned "End of Earth," "Thunder," and "Divine Power" all showcase the scorching guitar solos and soaring vocals that one would expect from a Kotzen solo album. That said, there's also quite a vulnerable side on display here that's perhaps best demonstrated in the stripped-down approach to the album's closing salvo, "Grammy."
"That song came to me in the oddest way at the most inconvenient time," Kotzen reveals of the track that can be filed in the "first thought, best thought" category. One night when he was home alone, "I basically woke myself up with the chorus melody in my head, and in my haze, I knew that if I didn't at least record the idea, it would be forever lost," Kotzen explains. "I ended up programming a simple drum beat, and then recorded the acoustic guitar. The lyrics pretty much wrote themselves. By 6 in the morning, the song was finished. I was going to do more overdubs, but I kept playing it over and over, and I just felt like there was something so personal coming out of the speakers. By messing with it, I'd likely destroy the magic — so I left it as it is." (Good call on that one, Richie!)
Bringing Salting Earth live to the people is Kotzen's next holy mission. "My real outlet is touring — playing live as much as I can, wherever I can, whenever I can," he says enthusiastically. "It's one of the few things you can't copy, steal, or download. It's an engaging human experience that's a give-and-take between both the performer and the audience, and there is nothing else like it on this earth."
To that end, Kotzen will launch his Salting Earth Tour on April 21 at The Canyon Club in Agoura Hills, California, and then the man and his band will tour extensively throughout the United States and continue their journey into Mexico, South America, and Europe. Further tour details will be posted on Kotzen's official website, www.richiekotzen.com, and additional information regarding upcoming shows and releases can be followed on Twitter (@Richie_Kotzen) and Instagram (richie_kotzen).
Kotzen is clearly eager to hit the road. "I know this is going to be a long album cycle of touring, and already we are talking about going to places I've never been before — like Australia, for example," Kotzen notes. "With the new record being done and knowing dates are being booked around the world, I can feel my creative energy surging once again."
Said energy surge has been seeded quite liberally all throughout Salting Earth, an album that shows Kotzen as the pillar for how to harness newfound creativity in the best light imaginable. Come and dig his Earth.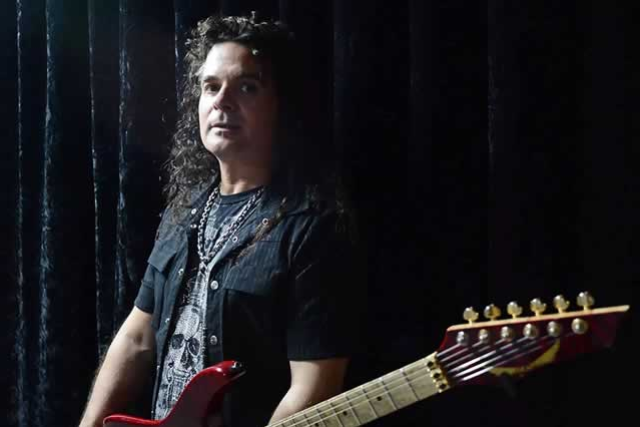 Vinnie Moore
Pop
Once Vinnie Moore picked up his first guitar (a Kay) at the age of 12, he became, as he describes it, a "guitar freak." His earliest influences included - among others - Jeff Beck, The Beatles, Led Zeppelin, Deep Purple, and Queen.

Vinnie took lessons with a private instructor and at 14, he joined his first band, jamming on cover tunes with drums, bass, 2 guitars and vocals. After a few years of playing with different bands, Vinnie decided it was time to make the jump from covering songs to creating his own music. He quit the band, got a 4-track tape recorder, and began experimenting by recording his ideas and building them into songs. It was evident that he had found his calling; this was the start of his journey as a songwriter.
After many hours of creating tunes with his 4 track, Vinnie sent a demo to Guitar Player magazine, and came to national attention via its "Spotlight" column, written by Shrapnel Records exec Mike Varney. This led to Vinnie's first professional work in the music business which was writing and playing the music for a national Pepsi TV commercial. In 1987, Shrapnel released Vinnie's breakout album, Mind's Eye. Vinnie was quickly heralded "best new talent" in Guitar Player, Guitar, and Guitar World magazines, and Mind's Eye sold more than 100,000 copies.

In 1988, Squawk/Polygram released Vinnie's second effort (and major label debut) Time Odyssey, which solidified his reputation as a musical innovator. His third release was Meltdown, in 1991 (on Relativity/Epic Records); the song Meltdown received national radio airplay on both album-oriented rock (AOR) and hard rock formats. In 1996, Mayhem Records released Out of Nowhere, with Brian Tichy (Billy Idol) on drums and Dorian Heartsong (Powerman 5000) on bass.

On The Maze (in 1999), Vinnie was joined by former MSG drummer Shane Gaalaas, bassist Dave LaRue (The Dregs and The Steve Morse Band) and renowned master musician Tony MacAlpine on keyboards. The Mazewas stunning, rooted in the progressive neo-classical style that had already generated legions of loyal fans. Vinnie also displayed a new-found maturity in his songwriting; now, many of his diverse and exotic musical influences, including Latin, Jazz, and the Blues, began finding their way into his signature sound.

Other albums followed: Live (in 2000), with Shane Gaalaas (drums), Barry Sparks on bass, and Wayne Findlay on keyboards, and Defying Gravity in 2001 with Dave LaRue (bass), Steve Smith on drums, and David Rosenthal on Keyboards.

As a performer, Vinnie Moore's resume is impressive. A member of Alice Cooper's band, he toured the U.S. on the Operation Rock'N'Roll tour, and also performed on Alice's album Hey Stoopid. Vinnie's own band has toured extensively as a headliner and also was chosen as opening act for legendary rockers Rush on the Northeast leg of their Roll The Bones Tour. Vinnie also toured Japan as a member of the T.M. Stevens' band, which included Bernie Worrell (Parliament Funkadelic) on keyboards, Wil Calhoun (Living Color) on drums, and Al Pitrelli (Megadeth) on guitar.

Vinnie has done hundreds of guitar clinics all over the world including such places as, Japan, Scandanavia, Italy, Poland, Mexico, Canada, New Zealand, England, Germany and Australia.

In 2003, Vinnie joined the legendary group UFO (Phil Mogg, vocals; Pete Way, bass; Jason Bonham, drums; Paul Raymond, keyboards). Their first effort together as a band was the SPV Records release You Are Here (in 2004); Vinnie was a major songwriting contributor on this record. The band followed You Are Here with a worldwide tour which spanned from March 2004 to August 2005. A LIVE DVD from this tour was released in Nov 2005. Titled UFO Showtime, this two-DVD set also includes bonus footage of the band. The band's second studio effort called The Monkey Puzzle came out in 2006 and marked the return of original UFO drummer Andy Parker. The boys toured Europe and Russia and the USA in April and May 2008. The third UFO studio record with Vinnie in the band is called The Visitor and was released in June 2009 on SPV Records. The band has toured the UK, Europe, and USA, and will continue in Europe in the spring of 2010!
Vinnie's latest CD To The Core (2009 Mascot Records) was released in May 2009 and has received critical acclaim worldwide.
Over many years, Vinnie's 4-track recorder has grown into a home studio, where he's recorded his last two solo CDs, and parts of the UFO CD. Vinnie's home studio is the place where he writes new music.
As well as songwriting and playing, Vinnie is dedicated to teaching. He's conducted guitar clinics around the world, and has released two instructional videos on the HotLicks® label (see the Music page for more information). Vinnie joins his fans at clinics worldwide for, Engl Amplification, and Dean Guitars.
On doing clinics: "I like talking to the fans firsthand and learning from them. It's insightful to hear what they like about what I'm doing, and what they think about the guitar genre…and the whole music scene in general. I definitely feed off of their energy. It's cool to be part of a global guitar community, and it's an honor to know that I can sometimes inspire others to get excited by music and guitar. It always amazes me to me to hear that I have touched someone else by doing something that I love doing so much. I consider it a gift to be playing guitar and writing songs, and feel like one of the luckiest cats in the world to have fans."
On songwriting and musical influences: "I hope to keep growing and learning as a songwriter and as a player, and to explore different musical directions, kind of following the inspiration wherever it leads. I don't plan ahead musically, which keeps things interesting for me. I want to continue following my muse into areas that inspire and excite me. I am basically a rock guy…but love many different styles of music, and am often inspired by - and learn from - all of them. Music is so vast, and there are so many things to pick up from all the different styles. I've kind of always been like this, drawing on different musical influences, partly because I like lots of different things and partly… because I get bored easily! Exploring different directions is fun, and it keeps me excited as both a writer and a player."
On having his own studio: "I love having a studio environment in the house so I can turn my ideas into songs. It's really like my own little space in the universe and I love being there and being creative."
On songwriting: "In other parts of the house, I mostly sit around and play, and I always keep a Walkman cassette player close by, because you never know when an idea for a song is going to pop out. Musical ideas usually happen when you least expect them. I don't consciously try to write; my ideas just come from playing. I record stuff; I never write it down."
On playing: "I have pretty much always considered myself a melody and feel guy. Regardless of which style of music I am playing, the essence of what it is all about for me is definitely the melody and expressing myself emotionally. I love creating melodies that are memorable and can be sung, and if I can make a listener feel emotion when they hear my stuff, it is the highest reward I could ever get."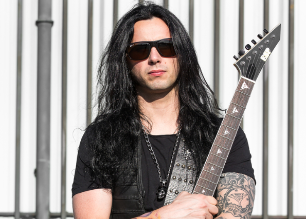 Gus G
Pop
"People have been asking me for a solo record for years now, but I didn't want to do an album that sounded like something people have heard from me before," says Gus G. of his solo debut, an album that blends the metal histrionics that fans have come to know and love with a passion for classic hard rock and metal's vintage roots. "Apart from a few instrumentals, this album isn't traditional heavy metal or power metal, it's got more of a classic rock vibe. It's stuff that wouldn't fit on a Firewind record, and I didn't want to push that band in this direction. I consider myself a songwriter as well as a guitar player, and this album allowed me to experiment and explore that different side of me."
That doesn't mean that guitar solos are in short supply – quite the contrary, they're plentiful throughout the 12 tracks that comprise 'I Am The Fire'. Also plentiful is the roster of friends that help bring Gus G.'s vision to fruition. The aforementioned instrumentals "Vengeance" and "Terrified" feature guest bassists Dave Ellefson [Megadeth] and Billy Sheehan [David Lee Roth, Mr. Big], while the rest of the album features either Gus or Marty O'Brien [Tommy Lee, We Are The Fallen] holding down the bottom end alongside main drummer Jeff Friedl [A Perfect Circle, Puscifer, Devo] and Daniel Erlandsson [Arch Enemy], who guests on the two instrumental tracks.
"The main difference in this recording and album experience is that there was no band, nobody to check with or please and nobody to consult with, it was just me doing whatever I wanted and playing with a lot of my favorite musicians, friends and people I admired," says Gus, who also produced the record and recorded all the keyboards on the album. "When you've been in bands forever, it's liberating to be able to do whatever you want without worrying about living up to the standards of a back catalog. It's a fresh start, and in a lot of ways it's more relaxing – it's like starting from scratch."
Vocal guests include Devour The Day singer Blake Allison ("I Am The Fire"), Steel Panther's Michael Starr ("Redemption"), Eyes Set To Kill's Alexia Rodriguez ("Long Way Down"), former Journey frontman and current Trans-Siberian Orchesta vocalist Jeff Scott Soto ("Summer Days"), Evergrey frontman Tom S. Englund ("Dreamkeeper"), Adler frontman Jacob Bunton ("Just Can't Let Go") and Yngwie Malmsteen/Therion alum and current Candlemass singer Mats Levén ("My Will Be Done", "Blame It On Me", "Eyes Wide Open" and "End Of The Line") – and the results are as varied as the names suggest.
"The inspiration for the album started when Mats filled in on a Firewind tour – I've always liked him and wanted to work with him since he did Yngwie's 'Facing The Animal' album, and I also had other songs that I heard different types of vocals on when I wrote them, like Jeff's voice on 'Summer Days'," Gus explains of the vocals. "Jay Ruston mixed the album, and he also really played a key role in this project – I wanted to work with him because he made the album by The Winery Dogs sound so big and warm and not digital, so he was one of the first people I played the songs for and he really played an important role in helping pick the perfect people to bring out the details and colors in every song."

'I Am The Fire' was mixed by Jay Ruston [Anthrax, Stone Sour, Steel Panther], produced by Gus G., and recorded between Los Angeles and Gus' home country of Greece through the latter half of 2013. In a career highlighted by a Grammy nomination for his performance on Ozzy Osbourne's 'Scream' album in 2010 and accolades including Guitar Player Magazine's Best Metal Guitarist, the Dimebag Darrell Shredder award at the Metal Hammer UK Golden Gods Awards, and Metal Hammer Greece Best Guitarist on four separate occasions, 'I Am The Fire' serves as a whole new benchmark for Gus G.
"I already have an established band, so there's no pressure on me as a solo artist," he explains. "This is a whole different journey and a brand new adventure…"