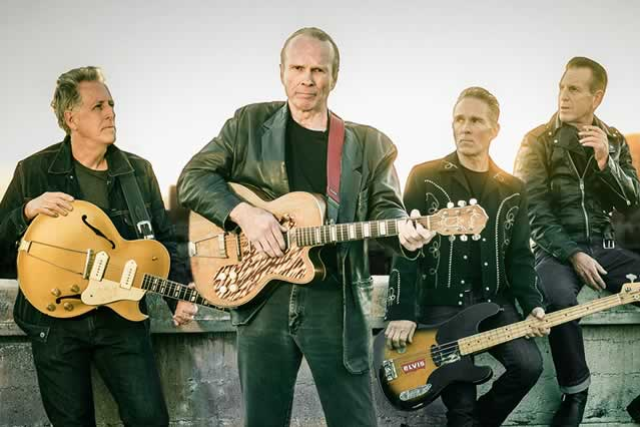 The Blasters
Saturday
Mar 23rd
8:00 pm
PDT
6:00 pm

Doors
$18.00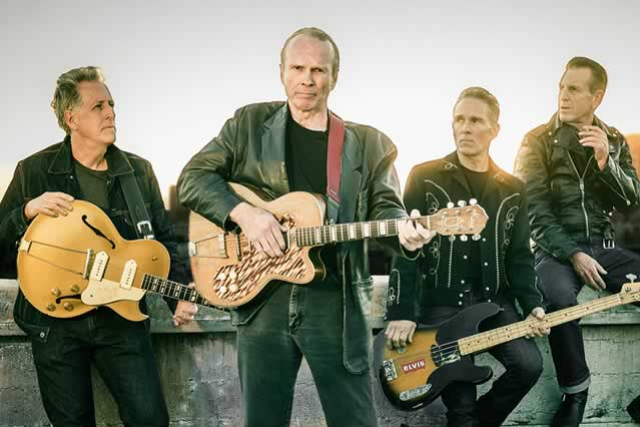 The Blasters
Rock & Roll
The Blasters:
Phil Alvin – Vocals and guitar
Bill Bateman - Drums
John Bazz – Bass
Keith Wyatt – Lead guitar
The Blasters exemplify the best traditions of American Music, performing with passion and honesty that for over three decades has won the hearts and souls of fans worldwide. Composed of founding members vocalist-guitarist Phil Alvin, drummer Bill Bateman and bassist John Bazz with Keith Wyatt on guitar, they carry on a hard-won legacy as one of the most recognizable and credible bands in American Music. Their influences range from the likes of George Jones and Carl Perkins to Ike Turner, Howlin' Wolf, James Brown and Big Joe Turner, all blending into a sound that ignores the lines between Rock & Roll, Country, Blues and Rockabilly. "Fun On Saturday Night" (Rip Cat Records) is the Blasters' sixth and latest studio album, featuring twelve tracks that extend the band's legacy of classic recordings. Fronted by Phil Alvin's powerful vocals, the band follows through with spontaneity, power and grit that make their live performances into experiences not to be missed.
Discography
American Music Rollin Rock
The Blasters Slash / Warner Bros. Records
Live At The Venue (EP) Slash / Warner Bros. Records
Non-Fiction Slash / Warner Bros. Records
Hard Line Slash / Warner Bros. Records
Collection Slash / Warner Bros. Records
"Unsung Stories" Slash / Warner Bros. Records
(Phil Alvin solo LP)
"County Fair 2000" Hightone Records
(Phil Alvin solo LP)
American Music Hightone Records (Rollin Rock Reissue)
Testament Rhino/Warner Bros. Records
Going Home Live Shout! Factory
(CD and DVD)
4–11-44 Rainman Records
Fun On Satuday Night Rip Cat Records
The Relatives
Pop
Formed in the city of Orange in Orange County CA, in 1999, The Relatives have released three CDs - two on Delirium Records, and their latest - "Tilted World" - on Slipped Disc Records. They have contributed to four compilation CDs, have had four of their songs appear on the Warner Home Video release, "The Utopian Society," which featured actress Malin Ackerman, and have shared the stage with such bands as The Smithereens, Dramarama, Missing Persons, Stroke 9, Alien Crime Syndicate, Stan Ridgway, Tommy Tutone, Animotion, Peter Case, Flock of Seagulls, Berlin, Gene Loves Jezebel, Soul Asylum, and Gin Blossoms. They were also featured as an up and coming band on an OC Weekly compilation CD.
The band started in the late 90's when Jason Arthur answered an ad in The Recycler for "Bass Guitarist Wanted". Chris Cyga joined the band shortly thereafter and for several years, The Relatives rocked Orange, Riverside and Los Angeles Counties as a three piece.
The group decided to augment their sound by bringing in another guitarist,so they recruited David Ramirez. David's soaring guitar leads and incredible tone have lifted The Relatives' sound to new heights.
Today, The Relatives continue to write strong original material, and have just released (in January 2015) their new album, "Tilted World" on Slipped Disc Records.
In September 2015, Dennis LeBlanc left the band to pursue other musical ventures,and the Relatives welcomed new member Jeff "JJ" Olds on guitar and vocals. Jeff is also the songwriter / vocalist / bassist / guitarist of Chino, California based band The Renovators.
Chris Cyga - Drums
Jason Arthur - Bass Guitar / Lead Vocals
Jeff "JJ" Olds - Guitar / Lead Vocals
David Ramirez - Lead Guitar / Vocals