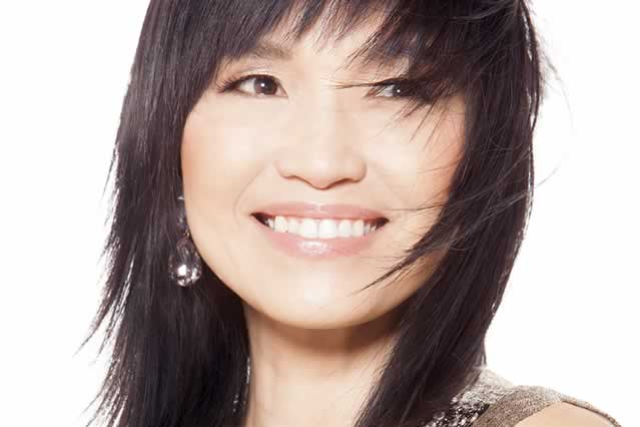 Keiko Matsui
Sunday
Apr 28th
7:00 pm
PDT
5:00 pm

Doors
$30.00
Journey To The Heart Keiko Matsui's 27th recording as a leader, marks the 30th Anniversary since her recording debut and is her boldest statement yet. Helping Keiko to reinvigorate her sound and new acoustic direction are Cuban musicians: bassist Carlitos Del Puerto and drummer Jimmy Branly. Del Puerto, son of famed bassist Carlos Del Puerto, one of the founding members of Irakere, has collaborated with everyone from Bruce Springsteen and Quincy Jones to Stevie Wonder. Conservatory trained Branly has worked with such notables as Flora Purim, Celia Cruz, Sheila E., Natalie Cole and Airto Moreia. "Carlitos and Jimmy are amazing musicians. I admire their artistry, musicianship and spirituality. They are my new family on the road and they bring such a sensitivity and passion to every situation," shares Keiko. Peruvian guitarist Ramon Stagnero and Venezuelan percussionist Luis Quintero also join Keiko along with special guest harmonica player Gregoire Maret and a sublime string section that augments several of the album's tracks. Stagnero has worked with such diverse artists as Al Jarreau, Andrea Bocelli, Dianne Reeves and Herb Alpert, while Quintero has been first call for such musicians as Louie Vega, Natalie Cole, Gonzalo Rubalcaba and George Benson. Maret hails from Switzerland and has worked and toured with Herbie Hancock and Pat Metheny among others.
"Melodies are an important part of my music and the melodies on Journey To The Heart seemed to come from another dimension," shares Keiko. "There is a different energy. I was even amazed myself at just how bright and happy the music is. It does reflect where I am right now." Matsui conceived over 100 different melodies and motifs for Journey To The Heart and eventually settled on the ten themes featured on the CD. During the initial stages of writing she collected melodies and wrote charts and began recording on her iPhone and a small recorder everywhere she went.
With the release of Journey To The Heart, Keiko confirms her place as one of the most dynamic and important voices in instrumental music and assures us that her journey continues.
"We need to find that common bond in our hearts. People are dying with violence, hunger and war. This music is my new journey," concludes Keiko Matsui. "It is an evolution in many ways. I hope I can make a path and make some noise and leave a positive effect on the world. This is my mission and I am dedicating my music to this cause."