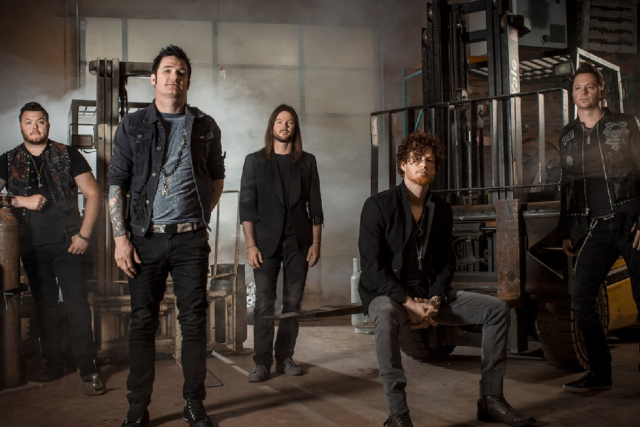 Hinder
Saturday
Jul 20th
8:00 pm
PDT
6:00 pm

Doors
$28.00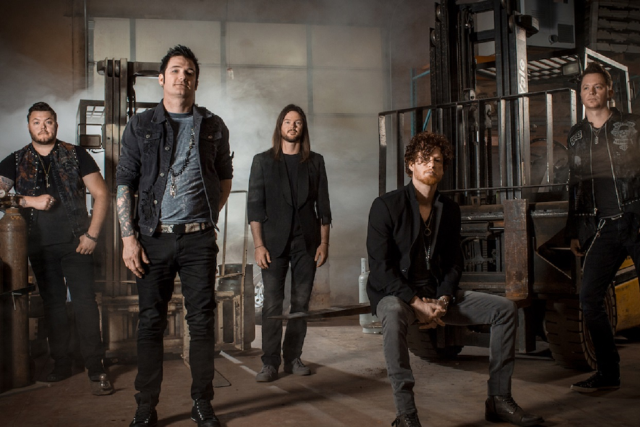 Hinder
Alternative Rock
Marshal Dutton – Vocals; Joe "Blower" Garvey – Guitars;
Mark King – Guitars; Mike Rodden – Bass; Cody Hanson - Drums
Multi-platinum American rockers, HINDER, continue to drive a career of longevity that few bands achieve. Their stats resonate just that, selling over 4million albums and 10 million singles, garnering north of 150 million video views, and passing the 100 million streams mark. Throw on top the endless energy HINDER has brought to over 15 headlining tours and you can see why they are still rocking along since their formation in 2001. August 11th of 2017 brought another career highlight. The release of their 6th Studio album, coincidently titled THE REIGN, on The End Records/BMG. This would be their 3rd release with the New-York-based record label, preceded by HINDER's first ever acoustic EP STRIPPED on May 13, 2016. Their 5th full-length studio album When The Smoke Clears entered the Billboard 200 while also claiming four other Top 10 chart positions upon it's on May 12, 2015. As one of the few rock bands to grab massive cross-over success, HINDER's 2005 debut album, Extreme Behavior, climbed to #6 on the Billboard 200 chart and was the 2nd Top Rock Album. Get Stone would be the album's first radio single, climbing to a #4 mainstream rock spot. What followed would end up being one of the biggest songs of the year, Lips of an Angel, which peaked within the top 10 across several Billboard singles charts, including #1 at Top 40 and Pop 100. Extreme Behavior has since been certified 3x Platinum. Their hometown inducted them into the Oklahoma Music Hall of Fame in 2007. In 2008 their sophomore effort, Take It To The Limit, surpassed their debut by peaking at #4 on the Billboard 200 and hitting the Mainstream Rock chart at #3 with single Use Me. This solidified HINDER as the biggest new breakout rock act and catapulting them into packed arenas worldwide with the likes of Aerosmith, Motley Crue, Nickelback,3 Doors Down, Papa Roach, and many others. HINDER proved consistent record hit making by following up with a #1 Top Modern Rock/Alternative Album, All-American Nightmare(LP 3), and a #3 Top Hard Rock Album, Welcome To The Freakshow(LP 5).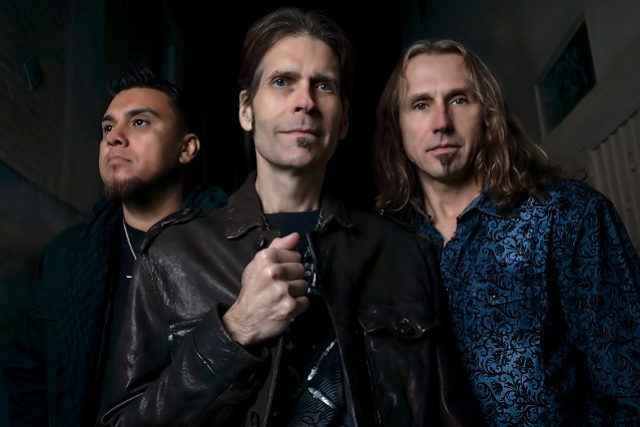 hIPNOSTIC
Music
hIPNOSTIC is a heavy rock band from Orange County, CA. Our music is driven by a passion for heavy contagious riffs, powerful rhythmic grooves, thought provoking arrangements that filter through a positive and hopeful lyrical message. The band draws inspiration from artists like Soundgarden, Alice in Chains, STP, Chevelle, Seether, Shinedown and Godsmack.
Our latest singles "Ain't No Sunshine", which is a unique heavy rock version of the classic Bill Withers tune with a dark moody spin and "Blind Eyes See" truly embody what the band's music is all about and where we are headed in the future. The band released its debut record "Dissolve Me" which garnered many positive reviews. Debra Stocker, Editor of All ACCESS said, "Dissolve Me is by far one of the best hard Rock/alternative sounding albums I've come across this year". Modern Fix Magazine had this to say, "The talent level is high, the range is varied, the voice is superior, the guitar riffs are catchy and there are numerous standout tracks on "Dissolve Me. There is a commercial shine to this made-for-radio band".
hIPNOSTIC received 4 nominations at the ALL ACCESS L.A. Music Awards, Best New Group, Best Hard Rock Band, Best overall album of the year, and won Best Alternative Male Vocalist. Their song "Ritual" was featured in the movie "The Dead Matter" and was included in the movie soundtrack. They were also fortunate that Fox Sports Net picked "Ritual" and "Heels On A Plank" for their "Re:Evolution of Sports" show.
In 2011, Blake and his long-time musical brother Rob Swanson reunited to push the band to a whole new level. The band continues to reach new melodic territories and create a broader sonic landscape. The intertwining of their guitar and bass personalities gives the band an even heavier rock sound. In 2016, the line-up was complete with the addition of powerhouse drummer Marty Wilcox. hIPNOSTIC is currently in the studio wrapping up the final stages of their next full-length release and promises it will be every bit the riff heavy journey that was set in motion with their singles "Ain't No Sunshine" and "Blind Eyes See".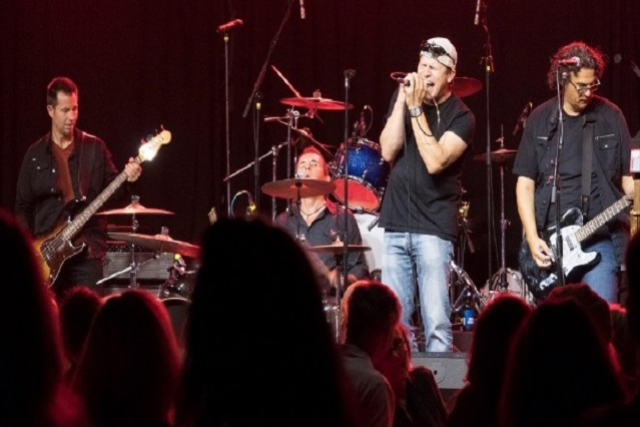 Eleventh Mourning
Alternative Rock
Mike Adkins and Randy Aparicio have been writing and recording since 1995. Winning Best New Artists Across North America by Beyond Records and Guitar Center. Their song "Out of Time" is featured on a compilation CD with Sponge and Motley Crue. Also selected as Best OC Band by Live Records. They started the band Railbox in 2000 with Bassist Scott Von kaenel to focus on a new fresh sound, as they are currently doing with Eleventh Mourning.