Henry Kapono
His Only SoCal Show this Summer!
Friday
Jul 19th
8:00 pm
PDT
6:00 pm

Doors
$25.00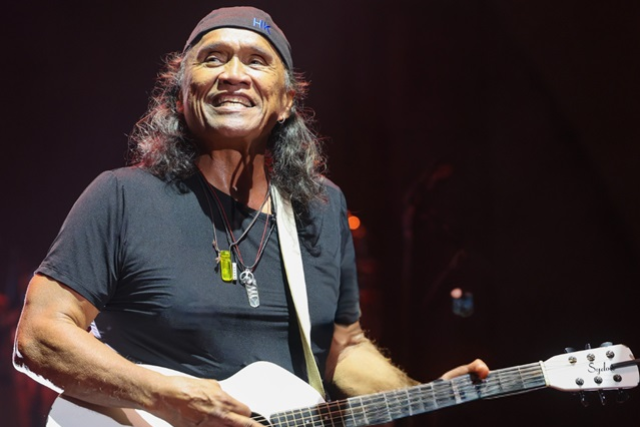 Henry Kapono
Hawaiian Pop
LISTEN to the classics, LEARN the behind the scene stories, HEAR a sneak preview of his next album and FEEL the Aloha in a special DON'T MISS solo acoustic performance by Henry up close and personal.

Henry's original songs with a rock vibe celebrate his love for his family, express his pride in his Hawaiian culture, and share his joy in his home in the Islands!
He has been at the creative forefront of contemporary Hawaiian music throughout his career – from the laid-back island rock of Cecilio & Kapono in the 1970s and 80s, to launching his solo career that produced 18 albums and fans around the world to his Henry Kapono & Friends collaborations celebrating the music that represents the sound track of Hawaii. Henry's newest CD "Welcome 2 My Paradise!" celebrates the simple honesty of his lyrics and music that touch the soul and his wildly talented guitar-playing that shares his joy in being alive.
"If my music makes you dance then do it. If it makes you sing then sing it. If it makes you want to know more about Hawai'i's culture then….Welcome To My Paradise!"
Henry Kapono
Known as "Kapono", the Hawaiian word for righteous, Henry is pure Hawaiian, born and raised in Kapahulu, a small town just outside Waikiki. He started singing in a children's church choir at age 5. His athletic abilities earned him a baseball scholarship to the renowned Punahou Academy (President Obama's alma mater) and a football scholarship to the University of Hawai'i. Injuries prevented a career as a professional football player, but, profoundly, moved him toward his passion for music and allowed him to fully realize his potential as an artist. Though he had no formal musical training, "My Dad taught me how to play the 'ukulele." says Henry. "I saw a friend of mine play a guitar one day and fell in love with the sound of it. He taught me a few chords and I've been hooked ever since."
Touring with a local rock band in the late 60s, he ended up stranded by the promoter in Vietnam. He and the band spent 2 years performing for the troops in Vietnam and Thailand before returning to Hawai'i. The experience left him with a lasting commitment to peace, a deep appreciation for life, and compassion and aloha (love) for all people—themes that continue to resonate in his music.
When he soared to the forefront of Hawaiian music in the 1970s with the duo Cecilio & Kapono, they became the first Hawai'i group to achieve a national recording contract (Columbia Records). Together they recorded 13 albums, giving contemporary and folk rock—and Hawaiian music—a new perspective.
Always musically adventurous, Henry launched a solo career in 1981; he has released 20 albums to date. He continues to break new ground with his collaborations – The Wild Hawaiian in 2006, joining driving rock and slam poetry with Hawaiian chant, Henry Kapono & FRIENDS concert series in 2014 featuring Henry and many other top entertainers from Hawaii and beyond, The Rough Riders in 2015 celebrating the Hawaiian Cowboys (Paniolo) with haunting harmonies and a unique blending or guitars – that appeal to audiences around the world. In 2017, the legacy of Henry's music was featured in the Grammy museum in Los Angeles as well as the Hawaii Convention Center. In 2018, He launched the Henry Kapono Foundation supporting Hawaii's music and the Arts with a groundbreaking project producing 10 of Hawaii's most popular upcoming artists in a modern collaboration of "the Songs of C&K" in both Cd and Vinyl. He is also the author of the award winning children's book, A Beautiful Hawaiian Day, has appeared in films, and has made many television appearances.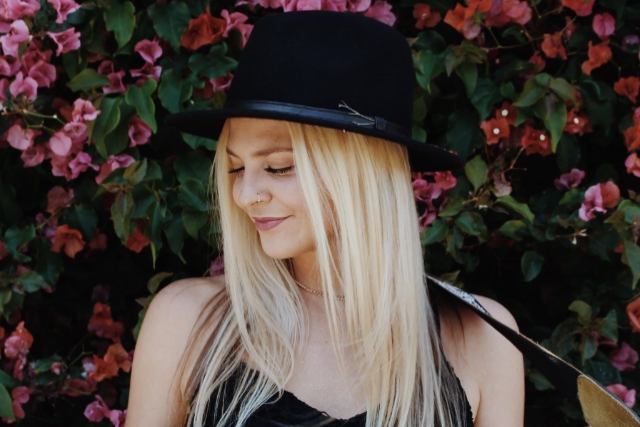 Karly Moreno
Music
Hi everyone! My name is Karly Moreno and I am a 24 yr-old singer/songwriter from Orange County California. So excited to announce I was a contestant on SEASON #16 ON THE VOICE ON NBC. My dream is to be able to touch and inspire people with my music the way music has touched me! I believe that music does something to the soul and I want to take part in giving people that experience. Growing up, I watched my mom sing in a band and was influenced in many ways. Music quickly became my passion as I started singing at the age of 5 and writing and playing guitar at age 11. Music is just a big part of me, and something I am always going to continue to pursue.
I was musically influenced by many artists, while my own style started to evolve and my " unique tone and soulful heart", as people have said, brought me the Indie/Singer-songwriter sound I have today.
I have played shows throughout O.C and LA and continue to do so and love it! Some of these places include; House of Blues, Plaza Stage at the Greek Theater opening up for Americas Got Talent and many local restaurants and hangouts. Through out my journey, I have been fortunate enough to meet some amazing people, including CEO of We Rock the Spectrum Kids Gym, and through that relationship, I was able to play at The Rose Bowl and the Angels stadium for Autism Speaks Walk, a great cause!
Currently, I am in the studio working on my first E.P! It should be done within the next few months and I am so excited for all of you to hear! Stay tuned☺
"Man I could see Karly having a song on the radio right now that everybody knows!" Adam Levine
"I love your voice, the purity of it is angelic and it is very beautiful"
Kelly Clarkson
"When I first heard Karly's voice, I immediately thought of Ellie Goulding, that very rich buttery tone that just fits so perfectly, record producers say goes to tape very well" Charlie Puth
"When you get nominated for a Grammy it will be in the W.T.F category"
Blake Shelton
"Karly has something about her voice, I just love it, it's very warm it's almost hypnotic" Blake Shelton