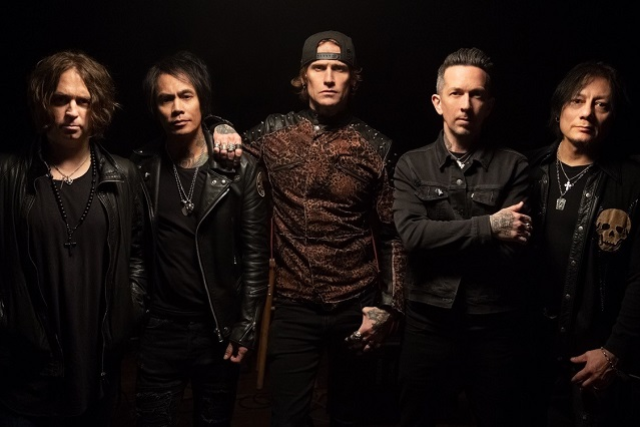 Buckcherry
Sunday
Mar 22nd
7:00 pm
PDT
5:00 pm

Doors
$38.00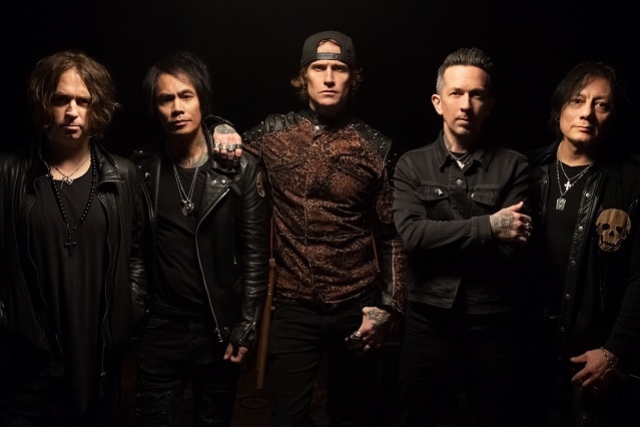 Buckcherry
Alternative Rock
Buckcherry thrives on the fringe. The Los Angeles quintet doesn't play by the rules, and they certainly don't intend to start anytime soon. Merging punk grit, gutter attitude, honest storytelling, and razor sharp hooks, the group—Josh Todd [vocals], Keith Nelson [guitar], Stevie D. [guitar], Xavier Muriel [drums] and newest member Kelly Lemieux [bass]—remains rebellious in every way. There's no formula. There's no agenda. There's no filter. There's no stopping. There's just rock 'n' roll. Isn't that the way it's supposed to be?
Well, that was the idea from the moment Todd and Nelson serendipitously met in a Southern California tattoo shop in 1995. Shortly after their chance encounter, the duo began cutting tracks in the vocalist's bedroom on a four-track recorder with a small drum machine, and a no-frills approach to making music was solidified early on.
"Buckcherry is really about two worlds colliding," declares the singer. "Growing up in Orange County, all of my first records were punk rock. Minor Threat, Subhumans, GBH, and Black Flag had a huge impact on me, whereas Keith comes from a classic rock background. I brought all of this energy and chaos to the table, while he added a sense of structure. We wanted to make true rock 'n' roll without a lot of bells and whistles."
Nelson echoes that sentiment. "We meet in the middle. Writing songs is something that we take very seriously, and we continually try to get better at the craft. At the same time, there's a punk spirit of letting it rip and not overthinking everything too much. There are many facets to this band and we insist on exploring all of them on every record and at every show."
That dangerous diversity is why the group instantly resonated with listeners worldwide when their self-titled debut dropped in 1999. The album eventually reached gold status and spawned the immortal party anthem "Lit Up". It's a ballsy gem of a tune that still gets everybody from heshers to housewives all riled up. Two years after their debut, these individuals managed to up the ante in terms edginess with their sophomore effort Time Bomb.
Unleashing 15 in 2006, Buckcherry became an international platinum-selling phenomenon and radio mainstay. "Crazy Bitch" galvanized the outfit with another sexy, scuzzy romping crowd pleaser, while the album's fifth single "Sorry" saw massive crossover success. It reached #9 on the Billboard Hot 100 and #8 on the Billboard Pop 100. As a result, 15 has moved over one million copies in the United States alone, and their stateside sales-to-date surpass 2.8 million.
Simultaneously, Buckcherry embedded themselves in the collective pop culture consciousness via their unflinching posture and impeccable songwriting. Global brands including ESPN, WWE, NASCAR, and more have sought them out for partnerships, and they've been featured on high-profile soundtracks such as The Avengers. Online, they've racked up over 25 million YouTube/VEVO views and 480k Facebook likes as well as 50k Twitter followers. Becoming a star in his own right, Todd appeared in a bevy of critically acclaimed films and television shows including Eagle Eye, xXx, The Salton Sea, Bones, and The Shield to name a few.
Live, these five musicians can bring any crowd to its feet. Barely ever taking a break, the band relentlessly tours every corner of the world from the U.S. and South America to Germany, Japan, Australia, and the UK. Whether they're playing the Bamboozle festival alongside Bon Jovi, headlining the Ink-N-Iron festival featuring Misfits and Pennywise, playing Sturgis or headlining sold-out shows across Europe, everybody ends up singing along.
"We never feel out of place," smiles Nelson. "We've played with everybody from AC/DC to Slipknot. We have a passion to get it right and deliver every time. There's also something for everybody."
Todd goes on, "We deliver every night because we give a shit. Per record, we put in about 300 shows on average. Nothing else matters except being on stage."
They certainly have quite the catalog to draw from when they hit the stage. 2008's Black Butterfly boasted the radio favorite "Too Drunk", while the title track from All Night Long remains a crowd pleaser. However, their sixth album, 2012's Confession, stands out as a completely immersive experience. A concept record based on the seven deadly sins, is based on the trials and tribulations of Todd's childhood and transformation. Song-wise, it's every bit the Buckcherry that millions have come to love - thematically, it's another new beginning that's bound to shake audiences to their core.
In the end, Buckcherry continues to resonate because they're so unabashedly honest on tape and on stage. "It's a real rock 'n' roll band," says Nelson. "You get 100 percent of what we are and what we're about. We don't apologize for it."
"I want people to walk away feeling like they're part of a club," concludes Todd. "I want them to leave feeling connected in every way. It's not about just going to a show or listening to a record, it's about getting into a whole movement. I hope we can give the world that."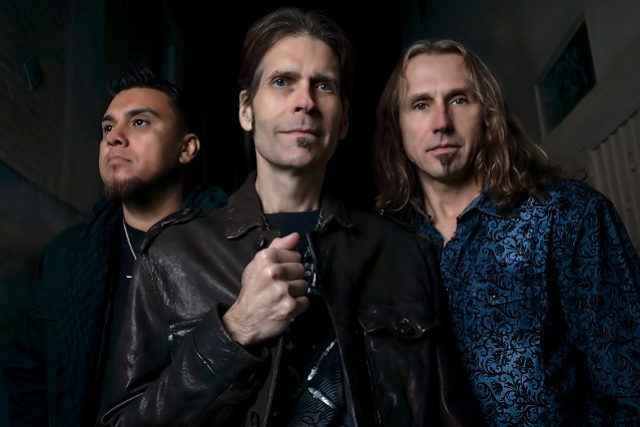 hIPNOSTIC
Music
hIPNOSTIC is a heavy rock band from Orange County, CA. Our music is driven by a passion for heavy contagious riffs, powerful rhythmic grooves, thought provoking arrangements that filter through a positive and hopeful lyrical message. The band draws inspiration from artists like Soundgarden, Alice in Chains, STP, Chevelle, Seether, Shinedown and Godsmack.
Our latest singles "Ain't No Sunshine", which is a unique heavy rock version of the classic Bill Withers tune with a dark moody spin and "Blind Eyes See" truly embody what the band's music is all about and where we are headed in the future. The band released its debut record "Dissolve Me" which garnered many positive reviews. Debra Stocker, Editor of All ACCESS said, "Dissolve Me is by far one of the best hard Rock/alternative sounding albums I've come across this year". Modern Fix Magazine had this to say, "The talent level is high, the range is varied, the voice is superior, the guitar riffs are catchy and there are numerous standout tracks on "Dissolve Me. There is a commercial shine to this made-for-radio band".
hIPNOSTIC received 4 nominations at the ALL ACCESS L.A. Music Awards, Best New Group, Best Hard Rock Band, Best overall album of the year, and won Best Alternative Male Vocalist. Their song "Ritual" was featured in the movie "The Dead Matter" and was included in the movie soundtrack. They were also fortunate that Fox Sports Net picked "Ritual" and "Heels On A Plank" for their "Re:Evolution of Sports" show.
In 2011, Blake and his long-time musical brother Rob Swanson reunited to push the band to a whole new level. The band continues to reach new melodic territories and create a broader sonic landscape. The intertwining of their guitar and bass personalities gives the band an even heavier rock sound. In 2016, the line-up was complete with the addition of powerhouse drummer Marty Wilcox. hIPNOSTIC is currently in the studio wrapping up the final stages of their next full-length release and promises it will be every bit the riff heavy journey that was set in motion with their singles "Ain't No Sunshine" and "Blind Eyes See".