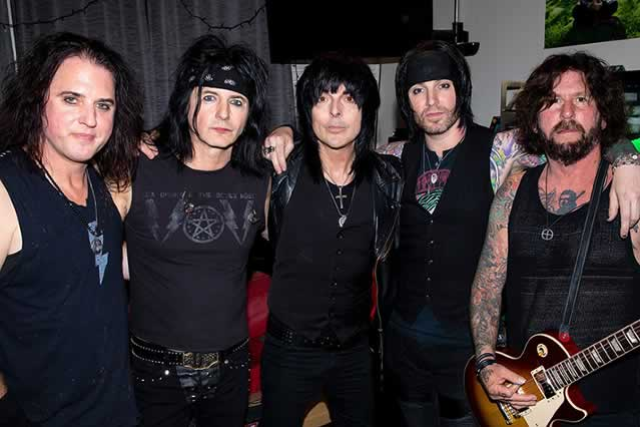 LA Guns
Show Dates are Subject to Change
Friday
Nov 26th
8:00 pm
PST
6:00 pm

Doors
$20.00
ALL SHOW DATES ARE SUBJECT TO CHANGE

Legends of the Sunset Strip in Hollywood, L.A. Guns starring Phil Lewis and Tracii Guns have released eleven studio albums over the span of almost 30 years, including Cocked & Loaded (1989), Hollywood Vampires (1991), and their critically-acclaimed The Missing Peace (2017), the highest selling release for Frontiers Music in 2017. They continue to excite their fans, old and new, with their kick-ass, high-energy rock n roll. Their twelfth release, The Devil You Know, released March 29, 2019 to the same critical acclaim. US Chart first week chart entries: #7 Top Current Hard Music Albums, #10 Independent Albums, #16 Top Current Rock Albums, #35 Top Current Albums, #45 Billboard Top Albums. UK Charts #12 Rock & Metal. #1 Amazon's Best Seller List.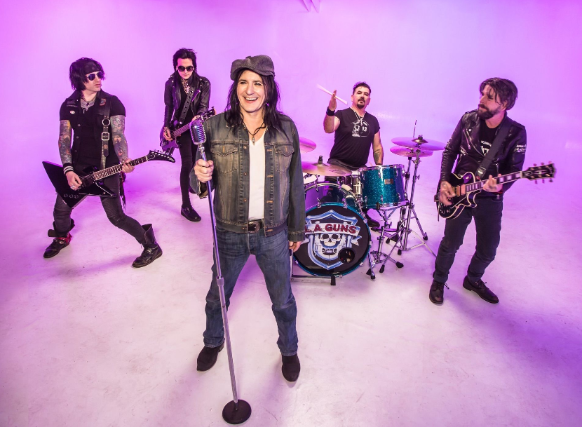 L.A. Guns
Pop
L.A. Guns was formed in 1983 by guitar player Tracii Guns and, then unknown singer, Axl Rose on lead vocals.

The Classic Lineup of Guns, former Girl singer Phil Lewis, Steve, Kelly & Mick, have sold 6 1/2 million records, including 1988's L.A. Guns and 1990's Cocked and Loaded, both of which were certified Gold. Cocked and Loaded contained the hit single "Ballad of Jayne" that went to #33 on Billboard's Hot 100 and #25 on the Mainstream Rock charts.

From the mid-90's to the mid 2000's, after changing lineups twice, L.A. Guns continued to tour and release new music.

Following their successful performance at SiriusXM's HairNation Festival in May of 2016, L.A. Guns went into the studio to record the critically acclaimed, The Missing Peace, the highest selling release for Frontiers Music in 2017. Their 12th release, The Devil You Know, released March 29, 2019 to the same critical acclaim.

Since reunited, Tracii and Phil continue to tour around the world with L.A. Guns which includes Johnny Martin (bass), Ace Von Johnson (guitar) and Scot Coogan (drums).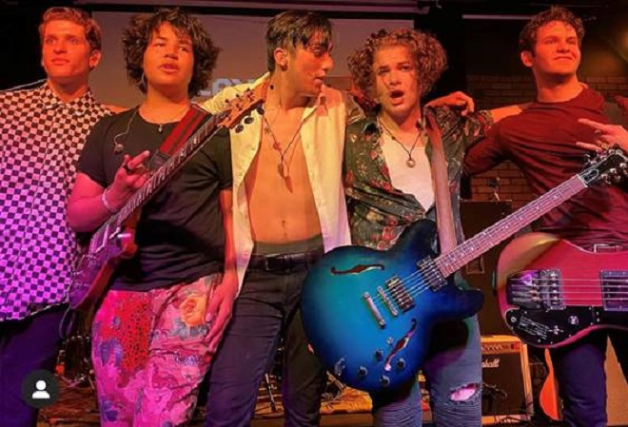 Slaves to Humanity
Rock
Inspired by the hard hitting rock of the nineties, Slaves To Humanity seeks to reawaken the spirit of analogue-driven, powerful rock in modern music culture. The Orange County, CA based rock quintet formed primarily out of necessity, when lead vocalist Aidan Amini was scheduled to play at Hollywood's Whiskey A Go Go. With only a month left before the show, the group finalized their current line up, which includes lead guitarists Pierce Akers and Max Hickman, drummer Shane Ryan, and bassist Nathan Johnson. Following their success at the Whisky, Slaves To Humanity began playing locally across Orange County, amassing a following on both social media and at their live shows. They have continued to write new material since forming in early March of 2019, fueled primarily by the groups natural chemistry as they pioneer a sound vocalist Aidan Amini calls "Sunset Grunge". With Slaves to Humanity, one thing remains unmistakably clear, this is not your average high school rock band.