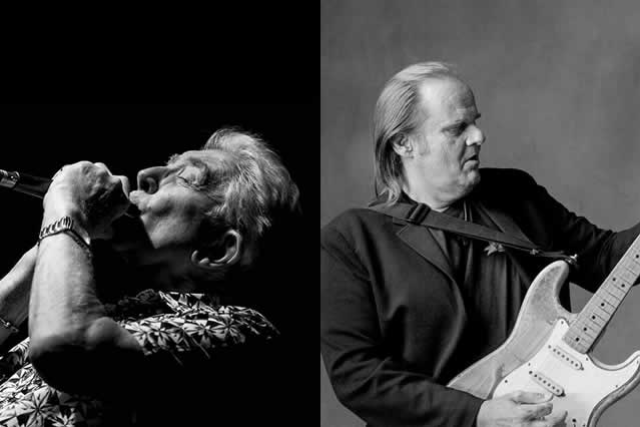 John Mayall & Walter Trout
Show Dates are Subject to Change
Friday
Dec 10th
8:00 pm
PST
6:00 pm

Doors
$55.00
ALL SHOW DATES ARE SUBJECT TO CHANGE.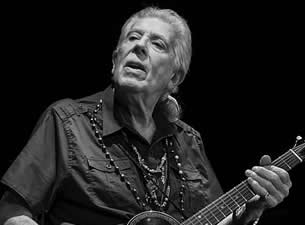 John Mayall
Blues
On February 22nd Forty Below Records will release Nobody Told Me, the new studio album from The Godfather of British Blues, John Mayall.
As with his last handful of albums, Mayall again shares production duties with Forty Below Founder Eric Corne who also handles engineering and mixing duties.
The album boasts an impressive and diverse list of guest guitarists, all personal favorites of Mayall's including Todd Rundgren, Little Steven Van Zandt of The E Street Band, Alex Lifeson from Rush, Joe Bonamassa, Larry McCray and Carolyn Wonderland who will be joining the band on tour. Also, on hand are Mayall's dynamic Chicago rhythm section of Greg Rzab on bass guitar and Jay Davenport on drums, along with Billy Watts (Lucinda Williams) on rhythm guitar and Mayall's regular horn section, moonlighting from their day job in The Late Show with Conan O'Brien's house band.
The album was recorded at The Foo Fighters' Studio 606on the same legendary Sound City Neve console his one-time protégés from Fleetwood Mac used to record parts of the best-selling Rumorsalbum.
"This project has been a true labor of love for me and I can't wait for people to hear the fireworks that took place," beams Mayall. Nobody Told Meis an apt title for the blues icon who suffered a recent unexpected health scare shortly after recording the album. But, the seemingly ageless road dog, who famously takes no days off and carries his own gear on tour, has been given a clean bill of health and plans to return to his usual grueling touring schedule to support the release.
Mayall's last release, 2018's Three for the Road, features cuts drawn from two exuberant concerts recorded live in Germany in 2017. "Sounding like a man half his age, Three for the Road is a heady cocktail of originals and 'favorites'." - GoldmineMagazine. The title is a nod to the trio format featured on Mayall's 2017 world tour, which includes long time bassist Greg Rzab and drummer Jay Davenport.
In 2016 Mayall released Talk About That,which featured Rock and Roll Hall of Fame member Joe Walsh on two tracks. People Magazinecalled the album "A master class in Blues" and American Songwriterpraised it as "A brand new masterpiece from a man who has made masterpieces for decades."
For Joe Walsh, playing on a session with one of his musical heroes also held a special place. "It has been a bucket-list item since 1970 to play with John Mayall," he states. "John had a run of GREAT British guitarists (one after another) with his 'Bluesbreakers' albums, and that's how many of us in the States became aware of them. Clapton, Peter Green, Mick Taylor - I studied them all for hours and became a much better guitarist as a result. The albums were legendary stuff and I have wanted to work with John for years and years, wondering what it would be like."
The release of Talk About That came on the heels of Mayall's internationally-acclaimed, Find A Way To Care in 2015.
"Listeners who value a diverse, lyrical taste and a heavy dollop of classic blues music" enjoyed Find a Way to Care, an album that "fulfilled on every level." (Blues Rock Review), and A Special Life released in 2014. "I'd easily put this one among Mayall's best efforts - and that includes 'Bluesbreakers with Eric Clapton,' 'A Hard Road' and 'Blues from Laurel Canyon!" (about.com)
John Mayall was born on the 29th of November 1933 and grew up in a village not too far from Manchester, England. It was here as a teenager that he first became attracted to the jazz and blues 78s in his father's record collection. Initially it was all about guitarists such as Big Bill Broonzy, Brownie McGhee, Josh White and Leadbelly. However once he heard the sounds of boogie woogie piano giants Albert Ammons, Pete Johnson and Meade Lux Lewis, his desire to play in that style was all he could think of. At the age of 14, when he went to Manchester's Junior School of Art, he had access to a piano for the first time and he began to learn the basics of this exciting music. He also found time to continue learning the guitar and, a couple of years later, the harmonica, inspired by Sonny Terry, Sonny Boy Williamson and Little Walter.
After his two years at art school, he joined the art department of a major department store while starting to build up his own record collection that was to be his source of inspiration. At age eighteen, when he was due for National Service, he spent three years in the Royal Engineers as an office clerk in the south of England and in Korea all the time playing whenever he got a chance. As no one seemed to be interested in this type of music, John felt pretty much of an outsider throughout his twenties up until 1962 when the news broke in the British music magazine Melody Maker that Alexis Korner and Cyril Davies had opened a club in Ealing devoted to blues music. After Britain's ten year traditional jazz boom had about run its course, a new generation was ready for something new. Out came the amplifiers, guitars and harmonicas and out came young enthusiasts from all over the country eager to form their own groups.
This was all the encouragement thirty-year old John needed and, giving up his graphic design job, he moved from Manchester to London and began putting musicians together under the banner of the Bluesbreakers. Although things were rough at first, the music quickly took off thanks to the popularity of the Rolling Stones, Georgie Fame, Manfred Mann, The Animals and Spencer Davis with a young Steve Winwood. John also backed blues greats, John Lee Hooker, T-Bone Walker, Eddie Boyd and Sonny Boy Williamson on their first English club tours.
After a couple of years and many personnel changes, Eric Clapton quit the Yardbirds and John quickly offered him the job as his new guitarist. Although John had previously released a couple of singles and a live LP for Decca, the now classic collaboration between Eric and John resulted in the all-time best-selling classic album, John Mayall's Bluesbreakers featuring Eric Clapton. However, by the time it was entering the charts, Clapton and bassist Jack Bruce had left to form Cream. So began a succession of future stars who would define their roots under John's leadership before leaving to form their own groups. Peter Green, John McVie and Mick Fleetwood became Fleetwood Mac. Andy Fraser formed Free, and Mick Taylor joined the Rolling Stones.
A leaner four-piece line-up gave John more room to stretch out as an instrumentalist and the band's chemistry hit new heights. For the next seven years, John and the band continued to tour extensively throughout the world, and racked up their usual target of over a hundred shows per year. In 2010 a concert in London was filmed, and Live in Londonwas released as a double CD and DVD through Private Stash.
After being invited to do a guest spot on Walter Trout's The Blues Came Calling album, John re-connected with engineer/producer Eric Corne and was impressed enough that he asked him to record his next album A Special Life.The album was released on Corne's Forty Below Recordsin 2014 to rave reviews, followed by an extensive tour of North America, Europe, and The UK to celebrate John's 80th birthday. Their next collaboration Find A Wayto Carewas released in 2015, along with the first of two historical Bluesbreakers albums, Live in 1967, with Volume Twofollowing closely behind in 2016.
Talk About That was recorded in early 2016, and the latter part of the year brought yet another change in the evolving Mayall history when serious Texas thunderstorms prevented Rocky Athas from making a festival date and Mayall, Rzab and Davenport were compelled to perform as a trio. As fate would have it, the sound they came up with lent an amazing new slant to John's music and subsequently led him to explore the possibilities of making music as a trio.
Luckily this exciting new direction was captured during a tour of Europe in 2017 resulting in the critically acclaimed live recording Three for the Road that showcases John's skills more than ever before on organ, piano and harmonica. In addition to original compositions, there are several songs written by some of John's blues heroes that showcase the exciting interplay between John, Greg and Jay in live performance.
Meanwhile as we roll into 2018, John is now embarking on yet another new direction. Noted Texas blues guitarist Carolyn Wonderland will be joining the band for a dynamic new chapter in John's ongoing adventures. She will also have the distinction of being the first female guitarist to hold that position so watch out for some fresh excitement as the year progresses.
In addition to the live touring there is also a new studio album in the works which features a full blown lineup with guest contributions from an impressive list of extraordinary, well-known guitarists. We'll have more information on that release soon.
So with the usual full calendar of live shows booked from coast to coast and all over the world, John Mayall's prodigious musical saga continues, as vital as it has ever been.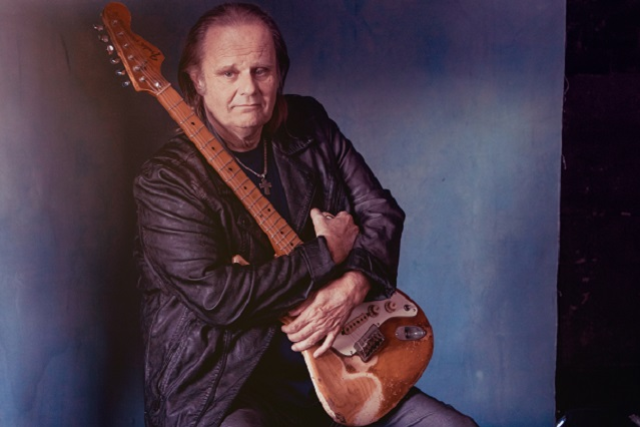 Walter Trout
Blues
Walter Trout is the beating heart of the modern blues rock scene. Respected by the old guard. Revered by the young guns. Adored by the fans who shake his hand after the show each night. After five decades in the game, Trout is a talismanic figure and the glue that bonds the blues community together, at a time when the wider world has never been so divided. He's also the only artist with the vision, talent and star-studded address book to pull off a project on the scale of We're All In This Together. "It was quite a piece of work to get this record together," he admits. "But I guess I have a lot of friends, y'know…?"
Since he struck out alone in 1989, Trout's solo career has been every bit as celebrated. Touring tirelessly and spitting out classic albums that include 1990's flag-planting Life In The Jungle, 1998's breakthrough Walter Trout and 2012's politically barbed Blues For The Modern Daze, he's won international acclaim and enjoyed ever-growing sales in a notoriously fickle industry. Years on the road have also brought him tight friendships, as evidenced by 2006's cameo-fuelled Full Circle album and this year's unofficial sequel, We're All In This Together. "The new album was originally gonna be called Full Circle Volume 2," notes Trout, "but I wanted to make the title a positive statement in this time of madness."
They say you can judge a man by the company he keeps. If that's the case, then We're All In This Together is further proof of Walter Trout's position at the hub of the blues scene. This is the sound of an artist not just getting by with a little help from his friends, but positively thriving, on an album that is sure to light another rocket under his blooming late career. "I'm 66 years old," considers Trout, "but I feel like I'm in the best years of my life right now. I feel better than I have in years physically. I have more energy. I have a whole different appreciation of being alive, of the world, of my family, of my career. I want life to be exciting and celebratory. I want to dig in. I want to grab life by the balls and not let go, y'know…?"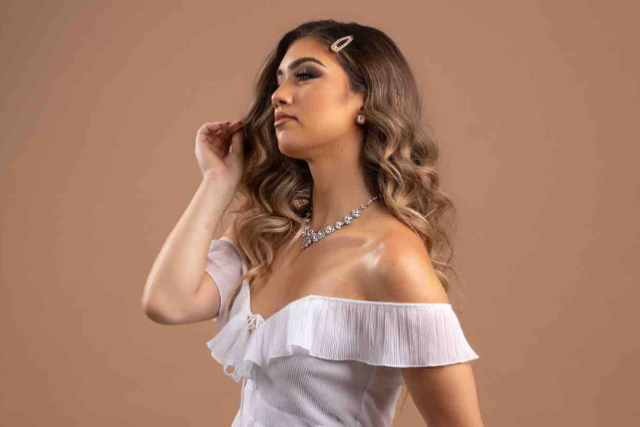 Audrey Anne Gelb
Pop Rock
Audrey Anne Gelb is a Pop artist from Santa Clarita, California. Born in Orange County, California, she began singing at age six; starting her professional career at age thirteen. She has performed at many concert venues across Southern California. She has also performed for televised segments, including Fox 11's "Good Day LA" and NBC's "NBC Live." Her vocals are influenced by a variety of genres, due to her time as the lead vocalist in a Blues/Rock/Rnb/Soul band. She is currently working on original music and the next steps in her career.