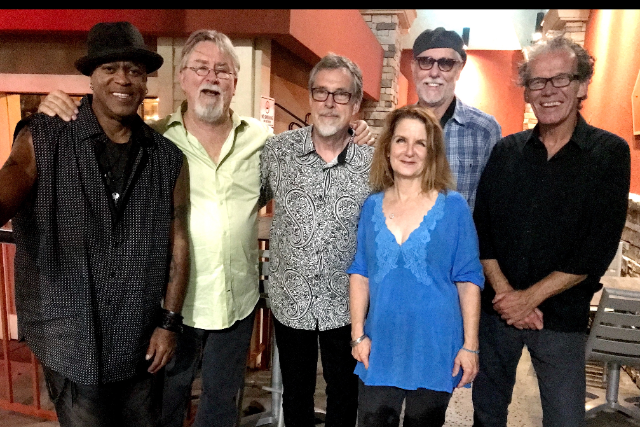 Show Dates are Subject to Change
Teresa James & The Rhythm Tramps
With Special Guest Shawn Jones
Sunday
Jun 13th
7:00 pm
PDT
5:00 pm

Doors
$25.00
SHOW DATES ARE SUBJECT TO CHANGE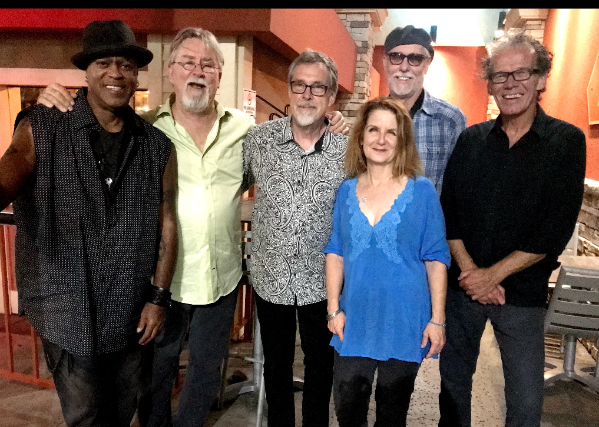 Teresa James & The Rhythm Tramps
Rock
Teresa James was born and raised in Houston, Texas where she was introduced to music at an early age by her father and grandfather. She starting playing piano at 5 and hasn't stopped since. Called a singer's singer by many. She has recorded with Walter Trout, Eric Burdon, Tommy Castro, Stephen Bruton, Randy Newman, LeeRoy Parnell, Neil Diamond, and many others. She has performed live with lots of other artists, including: Al Anderson, Marcia Ball, Levon Helm, Delbert McClinton, Curtis Salgado, and Eric Burdon & the Animals to mention just a few.
Blues Matters magazine in the U.K. is quoted "the girls voice does the talking alright with a knife edge when she wants rip your ears off or your heart out!"
The Pasadena Weekly said…"She is one of the most honest, gutsy, incredible singers you'll find. The Texas-bred James takes creative chances, investing amazing soul and spirit in her music."
Levon Helm of "The Band" said "Teresa James is a true original. When she sings you can feel it in your bones."
Teresa has now 11 cds released. All backed by husband led, bassist, songwriter, producer Terry Wilson & their band, the Rhythm Tramps.
Downbeat Magazine has given Teresa and the band 4 x 4 Star reviews in a row of her last 4 cds. Of her 10th cd 2019 Grammy Nominated "Here In Babylon" they said…" Texas-raised Californian James has during the past several years been one of the genre's blue-ribbon singers. She exudes largeness of spirit and interpretative authority by way of her natural, wide-ranging voice.
Here's a little of what Bill Bentley from Sonic Boomers said about Teresa and her 6th release, "You Know You Love It" cd. "This is the stuff they don't teach you in school….. These are the keepers of the unknown language. Teresa's voice is all-knowing, like she's been to the places most of us aren't able to go. It is a mixture of rejection and redemption, … be glad there are still people like Teresa James and the Rhythm Tramps who care enough to do this and share their spirits. Each and every one of them should receive a letter jacket with a big "S" for soul on it. Class dismissed. "
Teresa and her band the Rhythm Tramps are a Los Angeles based band 6 piece band made up of players that have either played or recorded with such artists as Eric Burdon & the Animals, Bonnie Raitt, Delbert McClinton, Jimmy Reed, Jimmy Vaughan, Big Al Anderson (NRBQ), Keb Mo, Dixie Chicks, Jennifer Warnes, Taj Mahal, Tom Jones, Tower Of Power, just to name a few and have had their songs recorded by Paul Rodgers, Kathy Mattea, Eric Burdon, Tommy Castro, Marcia Ball and others. As one critic said, "there are no clichés in this band". They move easily through Texas style grease and blues into Memphis soul or New Orleans flavored grooves and all points in between with fun and abandonment.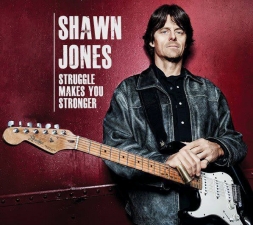 Shawn Jones
Pop
Shawn Jones is the epitome of American Roots/Rock music. He has proven over time that he has an international appeal. Shawn is true to form of his influences, spanning from all the greats in Rock, Rhythm & Blues, Jazz & Country. His father raised him on Hank Williams, and he grew up in the heartland of Southern California, where he learned from experience how to play and sing the blues. Shawn has been touring in excess of 200 dates a year, creating new fans and followers literally everywhere he performs.

Shawn's latest CD, "Struggle Makes You Stronger" was picked up by Right Track Distribution, licensed through the Universal Group in the UK. Shawn's single, "Life Is For The Living," was released in the UK on February 11th and was a featured single on iTunes UK. The album was released on Feb. 25th, 2013. Jones will be embarking on his 15th tour to the UK in 2013. Shawn will be touring internationally appearing on radio, and performing at festivals and clubs. The album has already picked up several four and five star reviews in the US, UK, EU, AU with many others arriving. A double-page-spread has been secured with Maverick Magazine (March 2013) and Blues Matters Magazine (April 2013) in the UK. Shawn's music has aired numerous times on the BBC UK, BBC Northern Ireland, and many other syndicated stations throughout the UK and EU.

With four studio albums and one live album under his belt, Shawn's skills as a seasoned songwriter, guitarist, and vocalist have put him on the same bill with the likes of BB King, Buddy Guy, Joe Bonamassa, Bonnie Raitt, Robert Cray, Jimmie Vaughan, Willie Nelson, Leon Russell, Eric Johnson, Robben Ford, Derek Trucks, Little Feat, Taj Mahal, John Mayall, Coco Montoya, Johnny Winter, Jim Lauderdale, John Haitt, David Lindley, and many others. Waylon Jennings was also so impressed with Shawn's live performance that he took Jones under his wing, offering him a management deal and the grand opportunity to play on his 1996 release "Right For The Time." Shawn was also Waylon's lead guitarist on Lollapalooza with Metallica, Ramones, & SoundGarden, and Willie's 4th of July Picnic. Shawn currently tours with country music multi-platinum artist, Deana Carter as her lead guitarist. Jones also has endorsements with Taylor Guitars, GHS Strings, Rocktron, Visual Sound, and others...

Previously, Shawn's song "Invincible Me" was featured in the 100th episode of "Dawson's Creek" on the Fox Network. Jones and his band made a cameo appearance in the Fine Line Pictures release,"Tumbleweeds", starring Golden Globe winning actress, Janet McTeer. Two of his songs, "Long Way Down" and "Lightening Strike Me Down" are featured in the movie. The single "Long Way Down" was also included on the RCA/Victor soundtrack album. Other artists on the album include: Johnny Cash, Lyle Lovett, Buck Owens, Emmylou Harris and Lucinda Williams. Shawn's song "Lightening Strike Me Down" was selected for the Hollywood Pictures film, "Mystery Alaska" starring Russell Crowe..

Shawn Jones' ability to combine undeniable guitar playing, singing, writing, and recording, coupled with heartfelt emotion, has earned him the slot as one of the most compelling new artists on today's roots music scene.
- See more at: http://www.shawnjonesmusic.com/bio/#sthash.R9KSNQae.dpuf