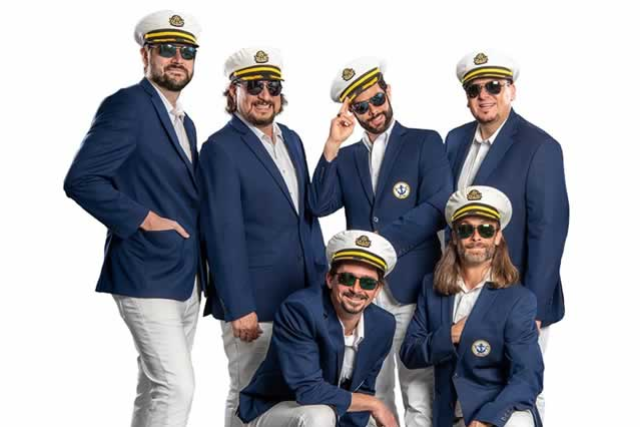 Show Dates are Subject to Change
Yachtley Crew
Titans of Soft Rock
Friday
Nov 19th
8:00 pm
PST
6:00 pm

Doors
SHOW DATES ARE SUBJECT TO CHANGE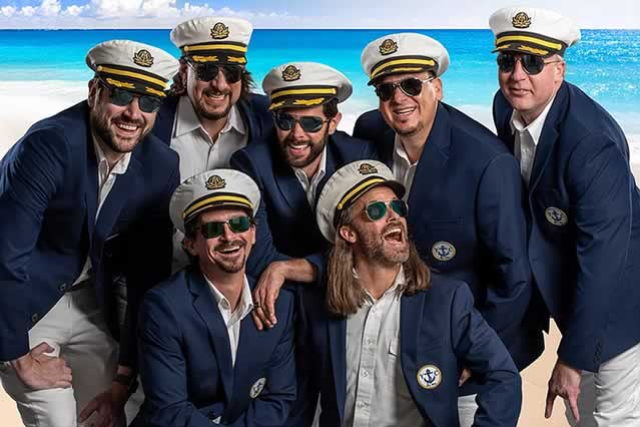 Yachtley Crew
Soft Rock
For those unfamiliar with the concept, 'Yacht Rock' is a fairly recently coined term for the revival of the soft rock and power ballad hits of the late 70's to the early 80's. And while yes, a lot of it is overwrought story-driven narrative, the music itself is still a guilty pleasure to listen to, watch and sing along!
Although just about everyone appreciates how ridiculous it is to sing along at the top of your lungs to "Brandy", "Africa" or "Escape (The Piña Colada Song)", it is a perfect example of the rediscovery of this era in music.
Yächtley Crëw, known as, "The Titans of Soft Rock", will reel you in with not only their great sound but also their show as they perform these timeless soft rock hits by Christopher Cross to Hall & Oates to Toto and more!
By being the first to have fun themselves and their heightened ironic song stylings, they keep it light enough to amuse the younger members of the crowd but respectful enough for those who remember singing along to all these hits on AM radio back in the day to enjoy, too!
You will love the look of their thematic nautical suits and highly entertaining, cheeky, self-aware choreography.
Be sure to catch this one of kind show when the Yächtley Crëw Pleasure Cruise docks in a port near you!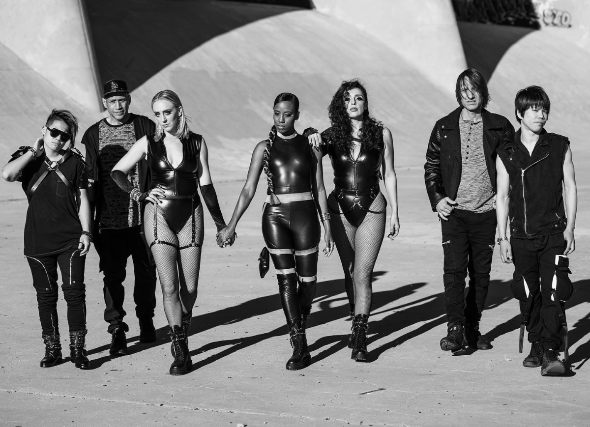 Circle The Earth
Music
Circle The Earth Is Alive With "Dead"
Los Angeles-Based International Band Explodes with New Single and Video (Los Angeles, California) Anchored by a powerhouse rhythm section and super charged by blazing guitars and atmospheric keyboards, Circle The Earth's trio of smoldering singers gives voice to a revelatory declaration of female empowerment with "Dead," the band's inaugural release of 2021.
Tracked at Revolver Recordings in Thousand Oaks, CA, "Dead" bonds the band's sizzling rock energy to a soaring pop melody, with a potent rap by lead vocalist Khadia Handon upping the impact.
The accompanying video reveals Circle The Earth in full concert regalia, framed by inventive camera angles and staged on a hazy industrial set that highlights the band's onstage chemistry. Provocative costumes, swirling smoke, and commanding attitude all serve to heighten the drama.
As envisioned by the band's bassist and founder – Atlanta, GA native Michael McBay – Circle The Earth's global cast of accomplished musicians mirrors their inclusive Southern California base, with members from the U.S., Brazil, Japan and Taiwan. This diversity underscores the band's mission to spread a message of unity, hope, and humanity.
Individually, the members of Circle The Earth have performed with a roster of artists ranging from Imagine Dragons to Steve Vai to Lauren Hill, in venues including The Hollywood Bowl, The Greek Theater, and historic Hollywood rock clubs. In 2020, the band's current lineup was solidified. McBay notes that Circle The Earth shares a powerful decree of democracy. "I wanted to do music with a spiritual approach," he says. "It was my goal to work with the most talented, sincere, deserving people I could find."
"Dead," now available on all streaming platforms, is the first of a series of singles to drop in what promises to be a banner year for Circle The Earth.