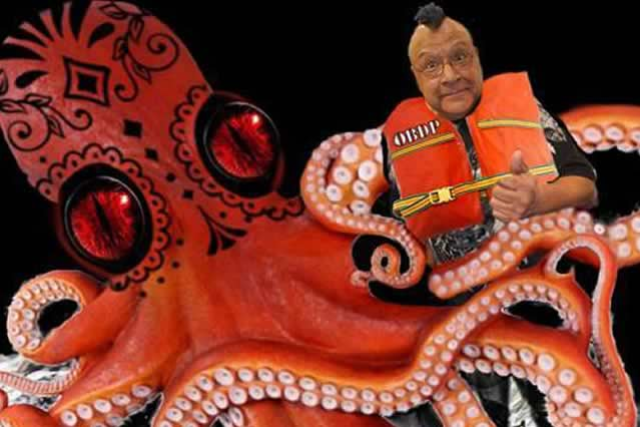 Oingo Boingo Former Members
Show Dates are Subject to Change
Saturday
Oct 22nd
8:00 pm
PDT
6:00 pm

Doors
$45.00
SHOW DATES ARE SUBJECT TO CHANGE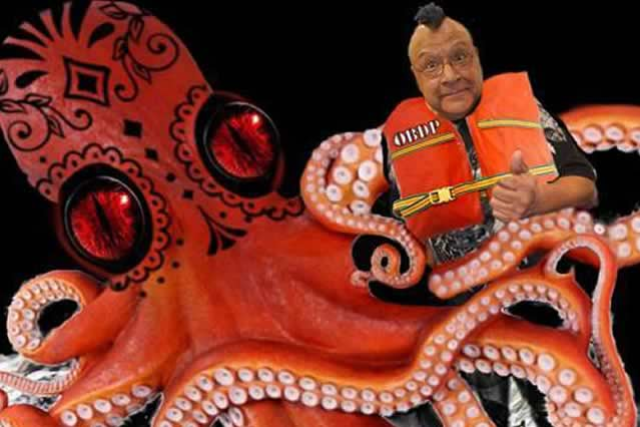 Oingo Boingo Former Members
Music
Oingo Boingo Former Members features former members of the legendary new wave group Oingo Boingo, performing hits "Dead Man's Party," "Weird Science," "We Close Our Eyes," "Only a Lad," "Just Another Day," "Stay," "Out Of Control," "Who Do You Want To Be," "Gratitude," Private Life," and many more.
Original '80s and '90s era Oingo Boingo members Johnny "Vatos" Hernandez, Sam "Sluggo" Phipps, Carl Graves, Steve Bartek and John Avila are joined by Brendan McCreary (vocals), Mike Glendinning (guitar), Freddy Hernandez (bass) and Brian Swartz (trumpet) to form Oingo Boingo Former Members. This powerhouse group has been performing and selling out venues in California since 2005, including the iconic Greek Theatre.
With a loyal West Coast following, Oingo Boingo was even honored by the city of Los Angeles when the City Council designated April 20, 2016 as official "Oingo Boingo Day" in Los Angeles, CA. Richard Blade of KROQ 106.7 and SiriusXM 1st Wave fame says that Oingo Boingo Former Members remains, "the best Oingo Boingo band until Hell freezes over ."
If you want to dance, if you want to live in nostalgia, if you want some high energy music that will keep your feet moving, we'll see you at the next Oingo Boingo Former Members concert!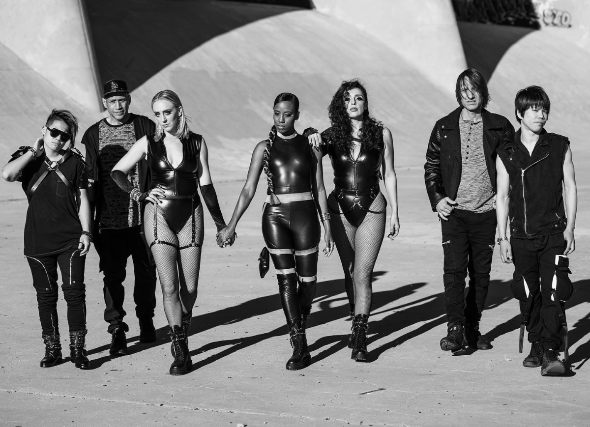 Circle The Earth
Music
Circle The Earth Is Alive With "Dead"
Los Angeles-Based International Band Explodes with New Single and Video (Los Angeles, California) Anchored by a powerhouse rhythm section and super charged by blazing guitars and atmospheric keyboards, Circle The Earth's trio of smoldering singers gives voice to a revelatory declaration of female empowerment with "Dead," the band's inaugural release of 2021.
Tracked at Revolver Recordings in Thousand Oaks, CA, "Dead" bonds the band's sizzling rock energy to a soaring pop melody, with a potent rap by lead vocalist Khadia Handon upping the impact.
The accompanying video reveals Circle The Earth in full concert regalia, framed by inventive camera angles and staged on a hazy industrial set that highlights the band's onstage chemistry. Provocative costumes, swirling smoke, and commanding attitude all serve to heighten the drama.
As envisioned by the band's bassist and founder – Atlanta, GA native Michael McBay – Circle The Earth's global cast of accomplished musicians mirrors their inclusive Southern California base, with members from the U.S., Brazil, Japan and Taiwan. This diversity underscores the band's mission to spread a message of unity, hope, and humanity.
Individually, the members of Circle The Earth have performed with a roster of artists ranging from Imagine Dragons to Steve Vai to Lauren Hill, in venues including The Hollywood Bowl, The Greek Theater, and historic Hollywood rock clubs. In 2020, the band's current lineup was solidified. McBay notes that Circle The Earth shares a powerful decree of democracy. "I wanted to do music with a spiritual approach," he says. "It was my goal to work with the most talented, sincere, deserving people I could find."
"Dead," now available on all streaming platforms, is the first of a series of singles to drop in what promises to be a banner year for Circle The Earth.