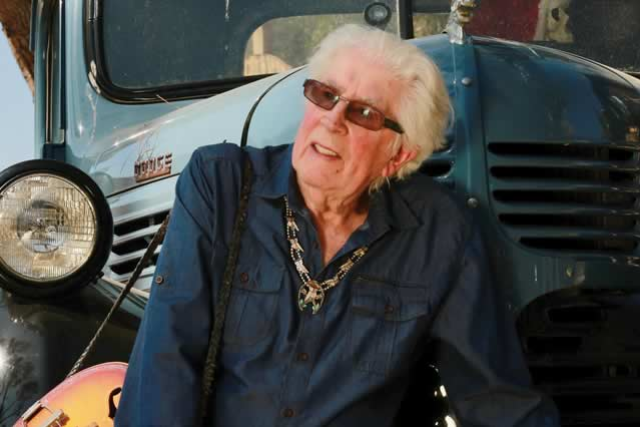 John Mayall - The Final Shows featuring Carolyn Wonderland & Bobby Gray
Show Dates are Subject to Change
Saturday
Mar 26th
8:00 pm
PDT
6:00 pm

Doors
$35.00
SHOW DATES ARE SUBJECT TO CHANGE

John Mayall - The Final Shows featuring Carolyn Wonderland​

Often referred to as "The Godfather of British Blues," John Mayall has an impressive musical career that spans over 50 years. The English blues singer, pianist, harmonica player, guitarist, and songwriter founded the band, John Mayall & the Bluesbreakers in the 1960's—a band whose members included many celebrated blues and blues rock guitarists, such as: Eric Clapton, Peter Green, Jack Bruce, Mick Taylor, Walter Trout, Coco Montoya and Buddy Whittington.

Attracted by the West Coast climate and culture, Mayall then made his permanent move from England to Los Angeles in 1969 and began forming bands with American musicians. Throughout the next three decades, Mayall became further revered for his many jazz/rock/blues innovations featuring such notable performers as Blue Mitchell, Red Holloway, Larry Taylor, and Harvey Mandel. Mayall's popularity continued with a succession of dynamic albums including the Grammy-nominated "Wake Up Call" that featured guest artists Buddy Guy, Mavis Staples, Albert Collins and Mick Taylor.

In 2008 Mayall made the decision to permanently retire the Bluesbreakers name and in 2009 started a new era of touring with band members Rocky Athas on guitar, Jay Davenport on drums and Greg Rzab on bass. They toured together for over seven years, averaging about 100 shows a year, and are featured players on four of John's studio albums.

John also released in 2015 and 2016 a couple of never before heard live albums from 1967 featuring Peter Green, John McVie and Mick Fleetwood, which have been enthusiastically received by critics and fans alike.

In August 2016 there was another big shift when thunderstorms prevented Rocky Athas from attending a festival, compelling John, Greg and Jay to perform as a trio. The sound they came up with lent an amazing new slant to John's music and he made the bold decision to move to the trio format. They toured the USA, India and Europe in this format, and had enthusiastic responses from audiences everywhere. A sample of the fireworks they create onstage was released in February 2018 entitled "Three For the Road." Recorded in Germany in 2016, this live CD has been very well received, garnering excellent reviews!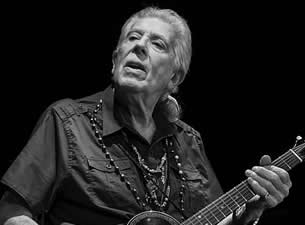 John Mayall
Blues
On February 22nd Forty Below Records will release Nobody Told Me, the new studio album from The Godfather of British Blues, John Mayall.
As with his last handful of albums, Mayall again shares production duties with Forty Below Founder Eric Corne who also handles engineering and mixing duties.
The album boasts an impressive and diverse list of guest guitarists, all personal favorites of Mayall's including Todd Rundgren, Little Steven Van Zandt of The E Street Band, Alex Lifeson from Rush, Joe Bonamassa, Larry McCray and Carolyn Wonderland who will be joining the band on tour. Also, on hand are Mayall's dynamic Chicago rhythm section of Greg Rzab on bass guitar and Jay Davenport on drums, along with Billy Watts (Lucinda Williams) on rhythm guitar and Mayall's regular horn section, moonlighting from their day job in The Late Show with Conan O'Brien's house band.
The album was recorded at The Foo Fighters' Studio 606on the same legendary Sound City Neve console his one-time protégés from Fleetwood Mac used to record parts of the best-selling Rumorsalbum.
"This project has been a true labor of love for me and I can't wait for people to hear the fireworks that took place," beams Mayall. Nobody Told Meis an apt title for the blues icon who suffered a recent unexpected health scare shortly after recording the album. But, the seemingly ageless road dog, who famously takes no days off and carries his own gear on tour, has been given a clean bill of health and plans to return to his usual grueling touring schedule to support the release.
Mayall's last release, 2018's Three for the Road, features cuts drawn from two exuberant concerts recorded live in Germany in 2017. "Sounding like a man half his age, Three for the Road is a heady cocktail of originals and 'favorites'." - GoldmineMagazine. The title is a nod to the trio format featured on Mayall's 2017 world tour, which includes long time bassist Greg Rzab and drummer Jay Davenport.
In 2016 Mayall released Talk About That,which featured Rock and Roll Hall of Fame member Joe Walsh on two tracks. People Magazinecalled the album "A master class in Blues" and American Songwriterpraised it as "A brand new masterpiece from a man who has made masterpieces for decades."
For Joe Walsh, playing on a session with one of his musical heroes also held a special place. "It has been a bucket-list item since 1970 to play with John Mayall," he states. "John had a run of GREAT British guitarists (one after another) with his 'Bluesbreakers' albums, and that's how many of us in the States became aware of them. Clapton, Peter Green, Mick Taylor - I studied them all for hours and became a much better guitarist as a result. The albums were legendary stuff and I have wanted to work with John for years and years, wondering what it would be like."
The release of Talk About That came on the heels of Mayall's internationally-acclaimed, Find A Way To Care in 2015.
"Listeners who value a diverse, lyrical taste and a heavy dollop of classic blues music" enjoyed Find a Way to Care, an album that "fulfilled on every level." (Blues Rock Review), and A Special Life released in 2014. "I'd easily put this one among Mayall's best efforts - and that includes 'Bluesbreakers with Eric Clapton,' 'A Hard Road' and 'Blues from Laurel Canyon!" (about.com)
John Mayall was born on the 29th of November 1933 and grew up in a village not too far from Manchester, England. It was here as a teenager that he first became attracted to the jazz and blues 78s in his father's record collection. Initially it was all about guitarists such as Big Bill Broonzy, Brownie McGhee, Josh White and Leadbelly. However once he heard the sounds of boogie woogie piano giants Albert Ammons, Pete Johnson and Meade Lux Lewis, his desire to play in that style was all he could think of. At the age of 14, when he went to Manchester's Junior School of Art, he had access to a piano for the first time and he began to learn the basics of this exciting music. He also found time to continue learning the guitar and, a couple of years later, the harmonica, inspired by Sonny Terry, Sonny Boy Williamson and Little Walter.
After his two years at art school, he joined the art department of a major department store while starting to build up his own record collection that was to be his source of inspiration. At age eighteen, when he was due for National Service, he spent three years in the Royal Engineers as an office clerk in the south of England and in Korea all the time playing whenever he got a chance. As no one seemed to be interested in this type of music, John felt pretty much of an outsider throughout his twenties up until 1962 when the news broke in the British music magazine Melody Maker that Alexis Korner and Cyril Davies had opened a club in Ealing devoted to blues music. After Britain's ten year traditional jazz boom had about run its course, a new generation was ready for something new. Out came the amplifiers, guitars and harmonicas and out came young enthusiasts from all over the country eager to form their own groups.
This was all the encouragement thirty-year old John needed and, giving up his graphic design job, he moved from Manchester to London and began putting musicians together under the banner of the Bluesbreakers. Although things were rough at first, the music quickly took off thanks to the popularity of the Rolling Stones, Georgie Fame, Manfred Mann, The Animals and Spencer Davis with a young Steve Winwood. John also backed blues greats, John Lee Hooker, T-Bone Walker, Eddie Boyd and Sonny Boy Williamson on their first English club tours.
After a couple of years and many personnel changes, Eric Clapton quit the Yardbirds and John quickly offered him the job as his new guitarist. Although John had previously released a couple of singles and a live LP for Decca, the now classic collaboration between Eric and John resulted in the all-time best-selling classic album, John Mayall's Bluesbreakers featuring Eric Clapton. However, by the time it was entering the charts, Clapton and bassist Jack Bruce had left to form Cream. So began a succession of future stars who would define their roots under John's leadership before leaving to form their own groups. Peter Green, John McVie and Mick Fleetwood became Fleetwood Mac. Andy Fraser formed Free, and Mick Taylor joined the Rolling Stones.
A leaner four-piece line-up gave John more room to stretch out as an instrumentalist and the band's chemistry hit new heights. For the next seven years, John and the band continued to tour extensively throughout the world, and racked up their usual target of over a hundred shows per year. In 2010 a concert in London was filmed, and Live in Londonwas released as a double CD and DVD through Private Stash.
After being invited to do a guest spot on Walter Trout's The Blues Came Calling album, John re-connected with engineer/producer Eric Corne and was impressed enough that he asked him to record his next album A Special Life.The album was released on Corne's Forty Below Recordsin 2014 to rave reviews, followed by an extensive tour of North America, Europe, and The UK to celebrate John's 80th birthday. Their next collaboration Find A Wayto Carewas released in 2015, along with the first of two historical Bluesbreakers albums, Live in 1967, with Volume Twofollowing closely behind in 2016.
Talk About That was recorded in early 2016, and the latter part of the year brought yet another change in the evolving Mayall history when serious Texas thunderstorms prevented Rocky Athas from making a festival date and Mayall, Rzab and Davenport were compelled to perform as a trio. As fate would have it, the sound they came up with lent an amazing new slant to John's music and subsequently led him to explore the possibilities of making music as a trio.
Luckily this exciting new direction was captured during a tour of Europe in 2017 resulting in the critically acclaimed live recording Three for the Road that showcases John's skills more than ever before on organ, piano and harmonica. In addition to original compositions, there are several songs written by some of John's blues heroes that showcase the exciting interplay between John, Greg and Jay in live performance.
Meanwhile as we roll into 2018, John is now embarking on yet another new direction. Noted Texas blues guitarist Carolyn Wonderland will be joining the band for a dynamic new chapter in John's ongoing adventures. She will also have the distinction of being the first female guitarist to hold that position so watch out for some fresh excitement as the year progresses.
In addition to the live touring there is also a new studio album in the works which features a full blown lineup with guest contributions from an impressive list of extraordinary, well-known guitarists. We'll have more information on that release soon.
So with the usual full calendar of live shows booked from coast to coast and all over the world, John Mayall's prodigious musical saga continues, as vital as it has ever been.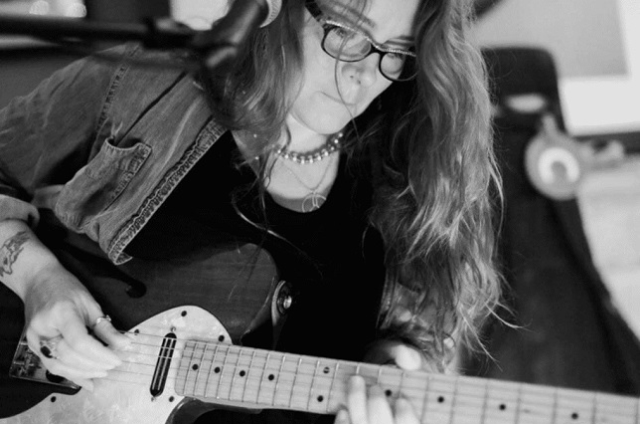 Carolyn Wonderland
Blues
In addition to recording and touring the world with John Mayall since 2018, Carolyn has recently signed to Alligator Records and has been on the top of the Blues, Americana, and Alt Country charts, gathering critical acclaim for her Dave Alvin produced "Tempting Fate" album, released October 2021! Carolyn has 2 nominations in The Blues Foundation's 43rd Blues Music Awards, Contemporary Blues Female Artist, and Song of the Year - "Fragile Peace and Certain War"!!!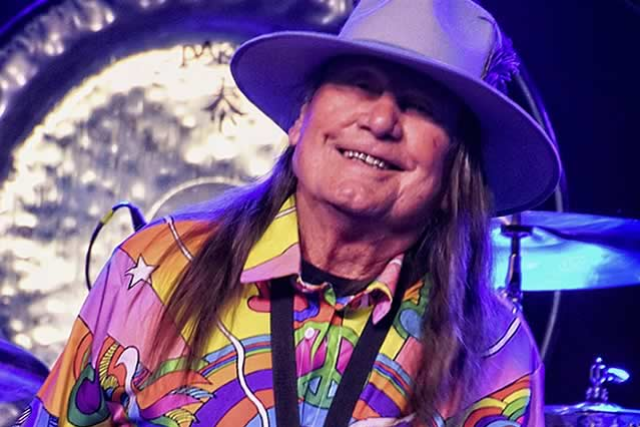 Bobby Gray
Music
Bobby Gray has performed and recorded with such greats as Elton John's bass player, Ringo Starr's drummer, Dick Dale, Tina Turner, Anita Pointer, Big Mamma Thornton, Elvin Bishop, J-Lo's Drummer, Sergio Mendeze's bass player, Chariya Bissonetter, and countless other great musicians!
A singer, songwriter, recording artist, saxophonist, flutist, harmonica player, and percussionist. Playing concert venues, festivals, fairs, theme parks, clubs, and restaurants nationwide. Bringing musical magic to the audience every time is my goal in life! Real music! Real joy! Real fun!