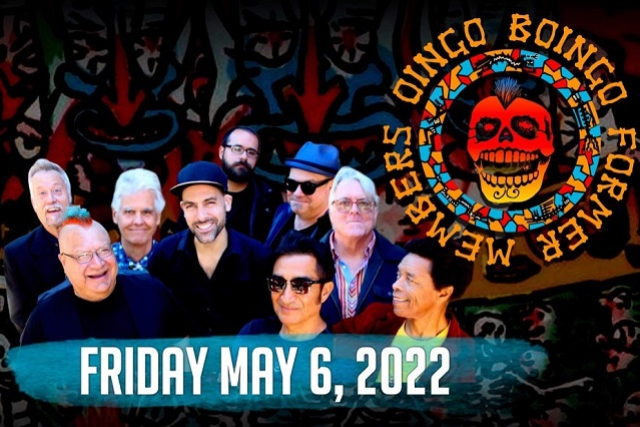 Oingo Boingo Former Members
Show Dates are Subject to Change
Friday
May 6th
8:00 pm
PDT
6:00 pm

Doors
$35.00
SHOW DATES ARE SUBJECT TO CHANGE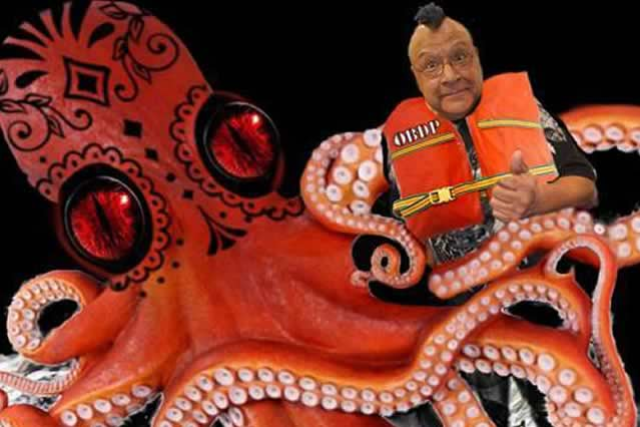 Oingo Boingo Former Members
Music
Oingo Boingo Former Members features former members of the legendary new wave group Oingo Boingo, performing hits "Dead Man's Party," "Weird Science," "We Close Our Eyes," "Only a Lad," "Just Another Day," "Stay," "Out Of Control," "Who Do You Want To Be," "Gratitude," Private Life," and many more.
Original '80s and '90s era Oingo Boingo members Johnny "Vatos" Hernandez, Sam "Sluggo" Phipps, Carl Graves, Steve Bartek and John Avila are joined by Brendan McCreary (vocals), Mike Glendinning (guitar), Freddy Hernandez (bass) and Brian Swartz (trumpet) to form Oingo Boingo Former Members. This powerhouse group has been performing and selling out venues in California since 2005, including the iconic Greek Theatre.
With a loyal West Coast following, Oingo Boingo was even honored by the city of Los Angeles when the City Council designated April 20, 2016 as official "Oingo Boingo Day" in Los Angeles, CA. Richard Blade of KROQ 106.7 and SiriusXM 1st Wave fame says that Oingo Boingo Former Members remains, "the best Oingo Boingo band until Hell freezes over ."
If you want to dance, if you want to live in nostalgia, if you want some high energy music that will keep your feet moving, we'll see you at the next Oingo Boingo Former Members concert!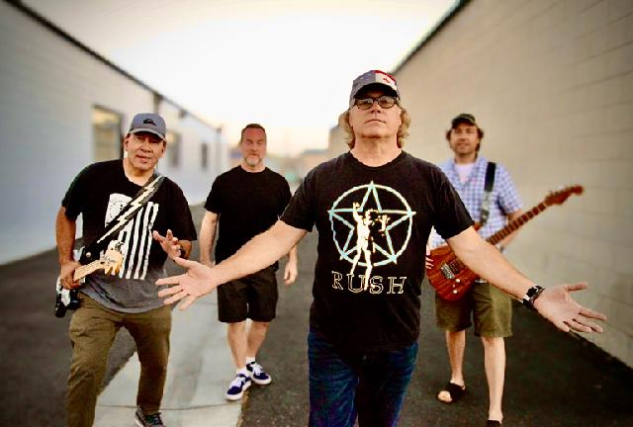 TruNorth
Rock & Roll
TruNorth is a dynamic alternative rock band from Orange County, California founded on the simple principle: If it sounds good, share it with the world. Their energetic and innovative approach to songwriting reflects a diverse musical background, combining an amalgam of creative alt. rock riffs steeped with the soulful crooning of singer Sean "Shamus" Shannon's unique blend of Canadian rock roots. In a word, a TruNorth show is engaging. The band considers it a privilege to play for the audience and help them get lost in the music and forget the stress of the world if even for a moment. Whether they're laying down a meandering reggae steeped groove or an unapologetic rock anthem, it's no surprise critics have lauded a TruNorth show as compelling from the first note. Their self-titled debut TruNorthEp can be found on all social media and streaming platforms.