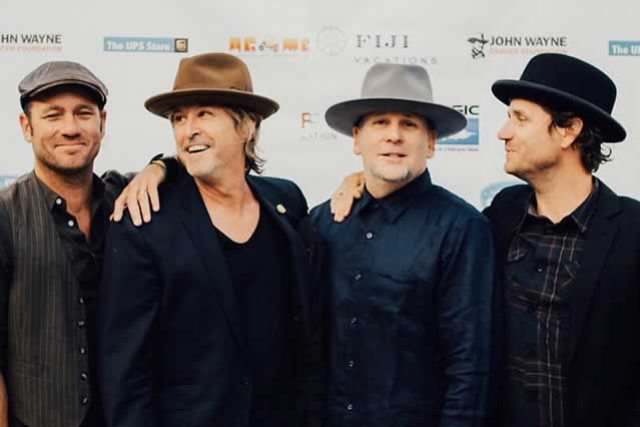 The Side Deal featuring Founding Members of Train, Sugar Ray and PawnShop Kings
Show Dates are Subject to Change
Saturday
Jun 18th
8:00 pm
PDT
6:00 pm

Doors
$38.00
SHOW DATES ARE SUBJECT TO CHANGE
The SIDE DEAL (tSd) is the collaboration of four artists from Newport Beach, California drawn together by a passion for great music. After years of independent, successful careers and admiration for one another, Charlie Colin (Train), Stan Frazier (Sugar Ray), and Joel & Scott Owen (PawnShop kings) decided to form a band and create original music together.
Having known each other for decades, the boys began to unite last year when Charlie invited Stan to take part in a sold out, hometown concert with friends including Rock 'n Roll Hall of Famer Jeff "Skunk" Baxter (The Doobie Brothers, Steely Dan). Prompted by his Instagram picture of Skunk's personalized, pedal steel guitar, the Owen brothers texted Stan to get in, and it was somehow the first time all 4 of them found themselves in the same room. Very soon thereafter, they discovered the transcendent, musical bond of sound & synergy (surpassing even their former projects) which has led to an accelerated, creative output and deep friendship. It was clear to each man something beyond themselves was happening, and happening fast.
The Side Deal was born.
Since then, tSd has performed multiple, coveted events showcasing their signature 4-part vocal harmony & modern Alternative Rock approach including the 2017 & 2018 Sundance Film Festivals, the National Anthem for a 2018 Oklahoma City Thunder NBA playoff game, backing Alice Cooper for the Jesse Rees Foundation Annual Fundraiser, and headlining opening night of the 2018 Newport Beach Film Festival w/ oft member Jeff "Skunk" Baxter & the Orange County School of the Arts Choir.
Charlie Colin is a 2-time Grammy award winning songwriter & lyricist with 3 Billboard Top 10 Singles & 3 Platinum Records; Stan Frazier is a 2-time No. 1 hit songwriter with 4 Billboard Top 10 singles & 2 Platinum Records; and Scott & Joel Owen were recently named by Rolling Stone Magazine as one of "The 10 New Artists You Need to Know" following their 6th independent record release.
Collectively, The SIDE DEAL members have sold over 20 million albums worldwide, garnered over 230 million views on YouTube, streamed 330 million listens on Spotify, and performed 5,000+ shows worldwide to a cumulative audience of more than 6.5 million people.
Their live set includes familiar & revamped renditions of their global hits including Train's "Drops of Jupiter," "Calling All Angels," & "Meet Virginia," and Sugar Ray's "Fly," "Someday," and "Every Morning" alongside brand new tSd originals.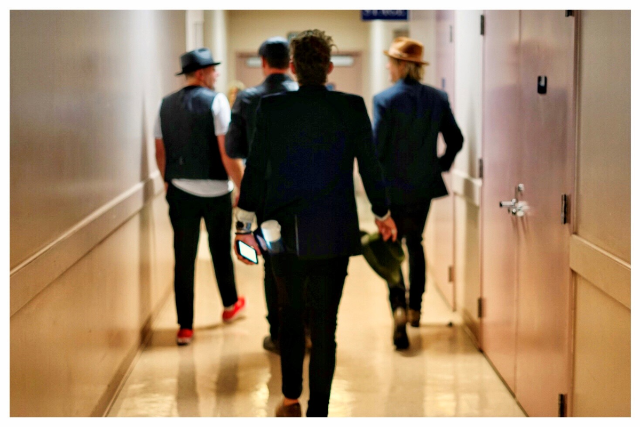 SIDE DEAL
Pop Rock
SIDE DEAL is a band of five friends from various performing and touring bands who have come back to their hometown of Newport Beach to rekindle a love of music. Charlie Colin (Founding Member of TRAIN), Stan Frazier & Murphy Karges (Founding Members of SUGAR RAY), and Joel & Scott Owen (PawnShop Kings) have known each other for many years but never played music together.
That changed one night in 2016 when Charlie called Stan to come down and jam with him at the Lido Theater in Newport when his band, Painbirds, was performing with Skunk Baxter (The Doobie Brothers, Steely Dan) to a sold-out crowd. Stan invited Scott & Joel that night which resulted a month later in the two of them collaborating at the follow up show where, as the fate of SIDE DEAL would have it, Murphy had come to hang. When Murphy jumped up on bass, all five guys stood onstage together for the first time.
In this spirit of collaboration, SIDE DEAL exists not only to reshape and play the songs they are known for, but to maintain an ever-revolving door of friends from bands loved around the world to join in on the fun with theirs.
Charlie, Joel, Scott, Murphy & Stan are currently writing music and playing live shows.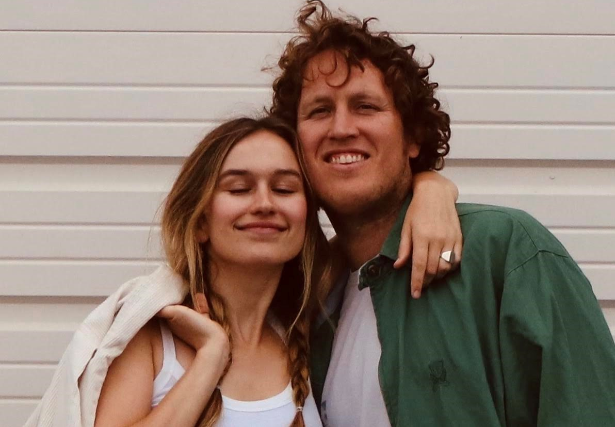 Iris and The Shade
Music
Iris and the Shade are a duo out of Southern California. Their debut record Caterpillar Wings was produced by Matt Costa. With the Indy Pop sensibilities in the spirit of The Head and the Heart and the vocals that harken to Dolly Parton, Iris and the Shade are uniquely their own. Shedding light and sun drenched wisdom, Caterpillar Wings is timeless, the natural cadence of the duo's melodic wisdom is apparent in standout tracks like Comatose (Jessica's Song) or the yacht rock groove of Allergic to the Smoke. It's the feeling of something good you don't want to ever end. They have played for audiences at Zebulon in Los Angeles and continue to write and record new music.