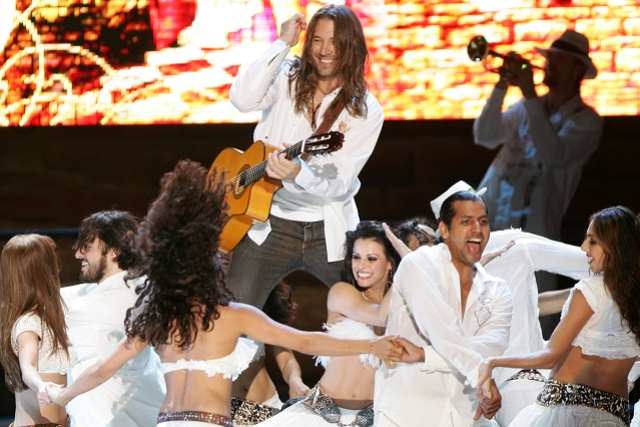 Benise - VIP Sound Check Experience
General Admission Ticket Sold Separately
Sunday
Sep 18th
3:30 pm
PDT
3:00 pm

Doors
GENERAL ADMISSION TICKET SOLD SEPARATELY

VIP SOUNDCHECK EXPERIENCE - This DOES NOT INCLUDE GENERAL ADMISSION TICKET OR RESERVED SEATS.
Go behind the scenes, meet Benise and cast, and get your own photo moment when you attend a working sound check!

VIP PACKAGE INCLUDES
* Exclusive Meet & Greet with the Benise and Cast
* Private Sound Check Experience
* Private Entrance Benise Merchandise
* Personal Photographs with Benise
* Souvenir Official Meet and Greet Laminate
* Personally Autographed Benise CD

Instructions:
7pm show – Entrance into Benise's rehearsal is 3:30pm – 4:30pm

The group will meet at The Coach House Box Office at 3:30pm. Your VIP Badge and CD will be available at The Coach House Box Office. The Coach House will require photo identification to pick up your package. You will need your VIP Badge to get into Benise's rehearsal and meet and greet.

At the end of Benise's rehearsal there will be a meet and greet with Benise – Benise and cast will be leaving the theatre at 4:30pm sharp, so be sure to get there early!

Thank you for your support of Benise's 20th Anniversary Tour! We hope you enjoy the show!

All VIP Patrons will have to leave the venue after the sound check/meet and greet experience and then re-enter after doors open at 5pm. VIP ticket does not give priority seating, dinner reservations are required to get reserved seats for the show. All show tickets are general admission only. Dinner reservaitons can be made through The Coach House Box Office directly.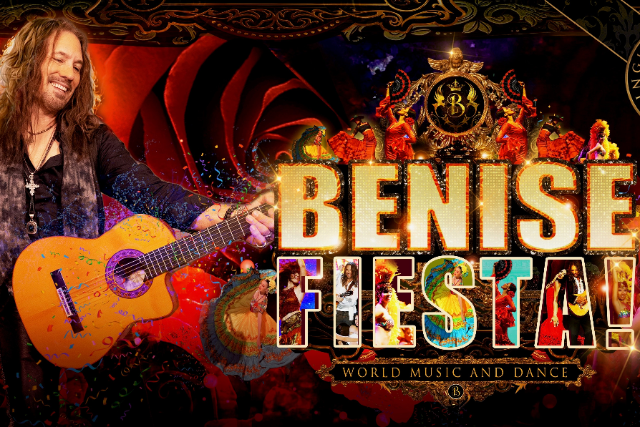 Benise
Latin
The Emmy Award®-winning World Music and Dance Production.

Showcasing classic songs from Led Zeppelin, Queen, AC/DC, and The Eagles...to name a few...and marrys them with Spanish guitar and Spanish dance. Benise's love of both Spanish Guitar and rock brings a fierce intensity to these new interpretations of his favorite classic anthems.
Combining the Cultures of the world through Music and Dance!

Since the age of eleven (when he received his first guitar), BENISE practiced relentlessly, completely self-taught, mastering a variety of different styles that were eventually to become his own unique sound. Though unable to read a single note, he began composing original works with powerfully emotional arrangements that are both wild and refined, producing a sound that is as edgy and exotic as it is romantic and sensual.

"I'm always inspired by places I've traveled," says BENISE, "so I'll try to capture the essence and beauty of the different places in my melodies. It's truly like painting on air--creating colors and lush soundscapes that take people (and me) away to a safe place with no prejudice and no boundaries."

After being turned down by almost every club in Los Angeles, BENISE started performing on the streets. It was not uncommon for BENISE to put on over 200 shows a year, sometimes playing 2 to 3 events in a single day. Tourists from around the world and native Angelinos alike took to BENISE like the "Pied Piper" of Spanish guitar.
BENISE started to promote his own concerts, selling out 2,000 seat theaters throughout Southern California. From there, the path of his music took on a life of its own, effortlessly opening doors along the way to attract musicians, dancers and cirque performers, eventually creating the extended family that is now known simply as his namesake, "BENISE."

"This is a great show for the whole family; I really think we have something for everyone," comments BENISE. "I hope people will be inspired--by our story, by the music, by the production--and have the passion to follow their own dreams." Looking ahead to future tour dates, BENISE adds, "I can't wait to travel to new cities, meet new people, and play every night--it's what I live for."

The show that celebrates Music*Love*Life