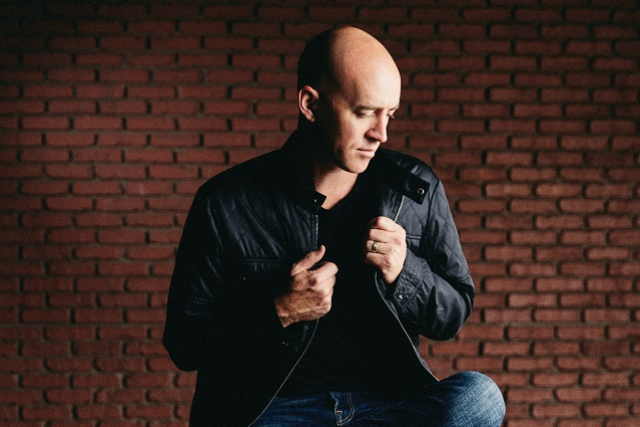 Tyrone Wells - "The Somebody To You" Tour
Show Dates are Subject to Change
Saturday
Nov 12th
8:00 pm
PST
6:00 pm

Doors
$28.00
SHOW DATES ARE SUBJECT TO CHANGE
First things first. Let's get this out-of-the-way. Tyrone Wells (I) wrote this bio. I figured, "who better to talk about myself than myself?".
I'm a lot of things in no particular order… a preacher's son, a brother, a husband, a dad, a real estate lover, a major-label artist, an independent artist, an opener, a headliner, a very self-conscious dancer (think "Footloose", only without the cathartic cutting loose), a gardener, a wanna be surfer, a person who has needed therapy, a pickleball player, a barstool theologian, and this next one kind of goes without saying because you're here reading my bio.. I'm a singer-songwriter.
I've written a lot of songs. Probably approaching around 1,000 songs now… to me, when I wrote them, they were all good songs. The luxury of time has informed me, some of the songs were maybe just good to me. And some of the songs, inexplicably, have millions upon millions of listeners. Meanwhile, others have tens upon tens. I don't know why, I just write them and set them free.
Ultimately, I'm trying my best to be honest, and write a song that I, and you can both love. I'm gonna keep trying. I'm so grateful that you have listened. Be it once, or be it a hundred times. I've got big love for you. I'll be over here chopping away and reminding myself to be vulnerable. Peace and Love, XOXO Tyrone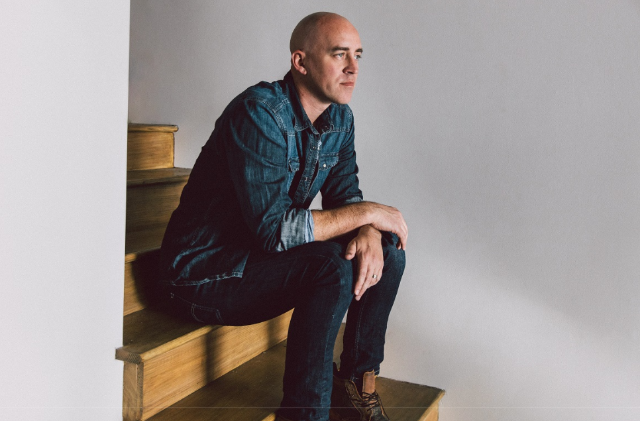 Tyrone Wells
Singer-Songwriter
Tyrone Wells still sort of chuckles to himself when he thinks about the fact that making music is his "job." He has been at this "job" for well over a decade, and is just now beginning to shake off the discomfort and stress of the days when he had a real job (TJ Maxx - lead of the ladies department in Spokane, WA). As far as jobs go, Tyrone feels like he has won the lottery (in regards to his present "job"). He loves to create music. He loves to perform. He is a husband, and a father of 3 daughters. He has four sisters, so he feels right at home being completely outnumbered by the ladies in his present household (and also when he was the lead of the ladies dept at TJ Maxx). He believes that Jesus is for real. He's writing this bio. He's referring to himself in the third person. He knows that this bio has a ring of sarcasm, but he is dead serious. He feels extremely grateful. He jokes around, but he has worked very hard at making music his "job." He has spent countless hours writing, recording, playing live, and traveling to play live again. He has spent time away from his beloved family to make this thing a reality. He has never really experienced much radio success, so his fans have been gained the old fashioned way, by pouring his heart out on a stage, and by word of mouth. He feels certain that he will make music until his dying day, as it is not only gratifying for him to create, but also therapeutic and necessary. He can't believe you're still reading this… if you are still reading this, he wants to thank you for taking the time to do so, and for supporting what he does. He knows it would be impossible without you.

A couple stat lines that my managers think might impress you:
-Over 65 Million Spotify Streams
-55,000+ Albums sold Independently
-400,000+ Singles sold Independently
-Over 75 placements in film/tv including "American Idol," "Grey's Anatomy," "Odd Life of Timothy Green," "Something Borrowed," "Vampire Diaries," "One Tree Hill," "Private Practice," and more.
-Roll With It: #6 Billboard Heatseekers Albums Debut
-Where We Meet: #1 iTunes Singer Songwriter album and Top Ten iTunes overall
-This Love: #2 iTunes Singer Songwriter album
-Metal & Wood: #1 iTunes Singer Songwriter album
-Released two major label albums with Universal Republic Records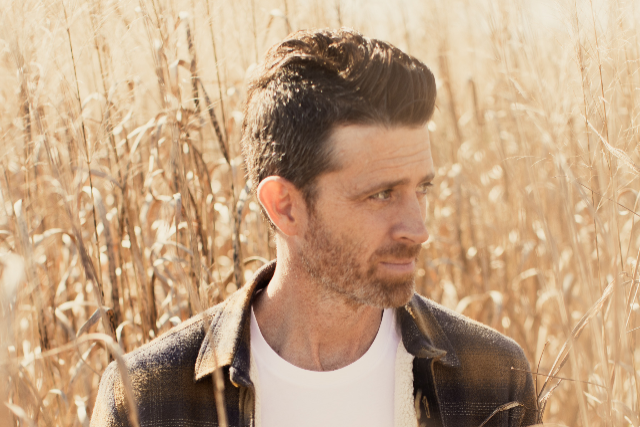 Brendan James
Pop
Brendan James is an American Singer-Songwriter in the pop/folk genre, akin to David Gray, Jason Mraz, and Elton John. Signed to Capitol Records at age 25, Universal Records at 28, James has reached the #1 spot on ITunes multiple times, accrued more than one million fans in 65 countries on Spotify, and has been played on multiple formats of American and European radio. He has collaborated or toured with the likes of John Mayer, John Legend, Cat Stevens, Carly Simon, Keb Mo, and Andy Grammar, and his songs have been placed in over 15 major television shows and films worldwide.
Truly summing Brendan James up is a difficult task though. You'd have to meet him, talk with him, hear him sing his songs to understand his shocking talent and unique purpose in today's over saturated music scene. As he puts it: "What I hope to do is calm, strengthen, and transport my listeners to a better self, and in turn maybe I get there too." And he means it. Penning songs on the topics of love, optimism, political enlightenment, simplifying, self empowerment, marriage equality, wanderlust, raising a family, aging, and adventuring aimlessly through the natural world, James has left no stone unturned in his six studio albums to date; and in his words, "I've only just begun."
Just home from a 6 month journey around the globe with his wife and two toddlers, James has a plethora of new material and is set to release 4 singles this year, with a full length album coming in the Spring of 2020. His first single, "Through Our Hands" is an autobiographical telling of his family's trip to 10 countries, watching his children grow ever too quickly along the way.
Find him on Apple Music, Spotify, Amazon, and wherever else music is streamed or sold. Book him for a private show if you get the chance- a trend in performing that he has helped pioneer, and sees as the future of a better artist-audience connection. Or catch him in one of the many public venues he plays regularly in the US and abroad. Either way, bring a friend and take the ride. It's the only one like it in today's music biz.