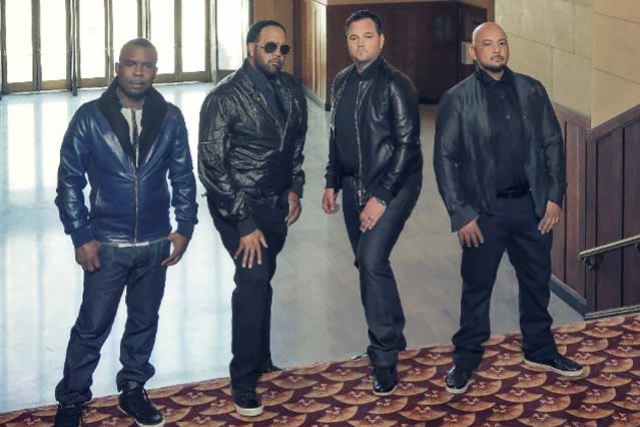 All-4-One
Show Dates are Subject to Change
Sunday
Aug 28th
7:00 pm
PDT
5:00 pm

Doors
$40.00
SHOW DATES ARE SUBJECT TO CHANGE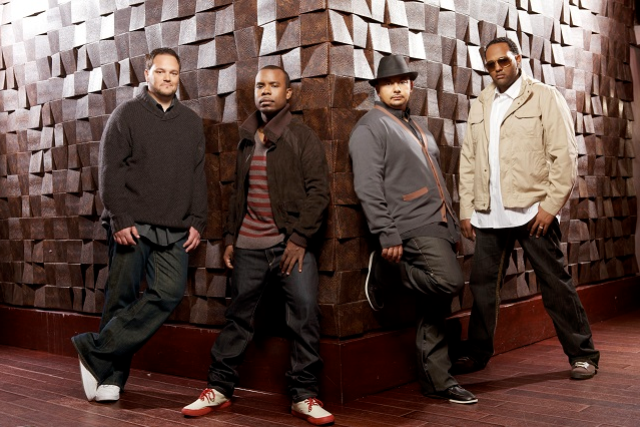 All 4 One
R&B
The Grammy Award Winning American R&B group best known for their hit singles "I Swear" and "I Can Love You Like That". They have sold over 22 million records.
If you've ever been in love, then you've heard the name All-4-One and their timeless songs "I Swear", "I Can Love You Like That", "So Much In Love", " I Turn To You", "These Arms", "Beautiful As You" and much more. The Grammy Award Winning group All-4-One is internationally known for making beautiful love songs that not only chart radio airwaves but also garner countless awards. All-4-One's very first single "So Much In Love", scaled to RIAA Gold Sales and top 5 pop status.
The California based quartet soon marked their place in the industry as premier balladeers. Their second single, "I Swear", claimed the billboard "Hot 100" #1 spot for 11 consecutive weeks, while sales skyrocketed to hold the #1 selling single status in 1994 and third most successful single of the rock era. "I Swear" STILL holds a spot on Billboard's "Hot 100" as one of the most successful singles of all time and has been named by ASCAP as one of the greatest love songs of the 20th Century. "I Swear" is recorded in history with an imprint in the Guinness's World Book of records (as the biggest selling single of 1994). The group's second album was highlighted by "I Can Love You Like That", a mid-tempo that hit the top 5 on the Billboard "Hot 100".
To date, they have released a total of seven albums and sold over 20 million units worldwide, won a bevy of awards including a Grammy, an American Music Award, a Blockbuster Award, countless international awards, and completed multiple major world tours. In celebration of a two-decade career milestone, All-4-One released their best album yet with Twenty+ on July 24, 2015. Twenty+ includes 14 new songs and 6 of the group's biggest hits that helped propel them to international success.
In addition, All-4-One's music continues to gain more popularity with placements in commercials, worldwide music compilations, TV shows and major motion pictures such as Sisters, Dispicable Me, Earth To Echo, the hilarious Ryan Renolds comedy Just Friends, The Social Network, and Nothing To Lose. The group's contribution to soundtracks include the multi-platinum soundtrack to Walt Disney Pictures animated feature film, The Hunchback of Notre Dame with the title song "Someday", and the Space Jam Soundtrack, a 5-time platinum album with "I Turn To You". The California based quartet, All-4-One, continues to tour the world and record new music as the original members and a collection of timeless hit songs under their belt. Twenty+ is available on iTunes and Amazon now.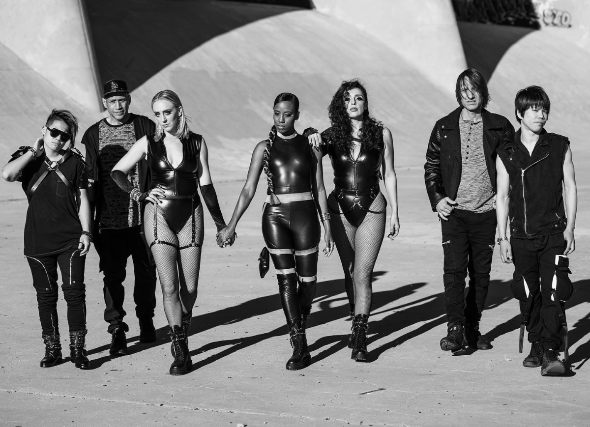 Circle The Earth
Music
Circle The Earth Is Alive With "Dead"
Los Angeles-Based International Band Explodes with New Single and Video (Los Angeles, California) Anchored by a powerhouse rhythm section and super charged by blazing guitars and atmospheric keyboards, Circle The Earth's trio of smoldering singers gives voice to a revelatory declaration of female empowerment with "Dead," the band's inaugural release of 2021.
Tracked at Revolver Recordings in Thousand Oaks, CA, "Dead" bonds the band's sizzling rock energy to a soaring pop melody, with a potent rap by lead vocalist Khadia Handon upping the impact.
The accompanying video reveals Circle The Earth in full concert regalia, framed by inventive camera angles and staged on a hazy industrial set that highlights the band's onstage chemistry. Provocative costumes, swirling smoke, and commanding attitude all serve to heighten the drama.
As envisioned by the band's bassist and founder – Atlanta, GA native Michael McBay – Circle The Earth's global cast of accomplished musicians mirrors their inclusive Southern California base, with members from the U.S., Brazil, Japan and Taiwan. This diversity underscores the band's mission to spread a message of unity, hope, and humanity.
Individually, the members of Circle The Earth have performed with a roster of artists ranging from Imagine Dragons to Steve Vai to Lauren Hill, in venues including The Hollywood Bowl, The Greek Theater, and historic Hollywood rock clubs. In 2020, the band's current lineup was solidified. McBay notes that Circle The Earth shares a powerful decree of democracy. "I wanted to do music with a spiritual approach," he says. "It was my goal to work with the most talented, sincere, deserving people I could find."
"Dead," now available on all streaming platforms, is the first of a series of singles to drop in what promises to be a banner year for Circle The Earth.