Piano Men: Generations
Show Dates are Subject to Change
Saturday
Nov 5th
8:00 pm
PDT
6:00 pm

Doors
$28.00
SHOW DATES ARE SUBJECT TO CHANGE

The father/son team of Terry and Nick Davies pay tribute to two of the most influential artists of our time, Billy Joel and Elton John!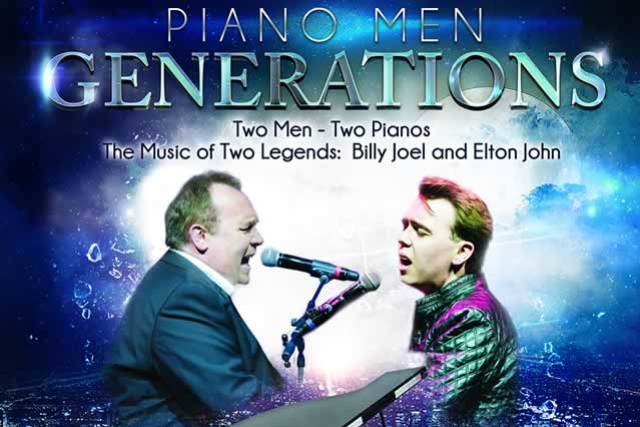 Piano Men: Generations
Music
Piano Men: Generations ~ The Music Of Billy Joel & Elton John
Billy Joel and Elton John
Two Men – Two Pianos – One incredible band.
PIANO MEN: GENERATIONS celebrates the musical influences of BILLY JOEL and ELTON JOHN brought to you by the amazing Father and Son team of Terry & Nick Davies and their incredible band. Not only have Billy and Elton written and performed music that transcends four decades of music lovers – both have done so, not standing center stage, but seated behind the ebony and ivory of an instrument that will forever define the spirit their music.
You will laugh ~ you will cry ~ and you will be mesmerized by this incredible band.