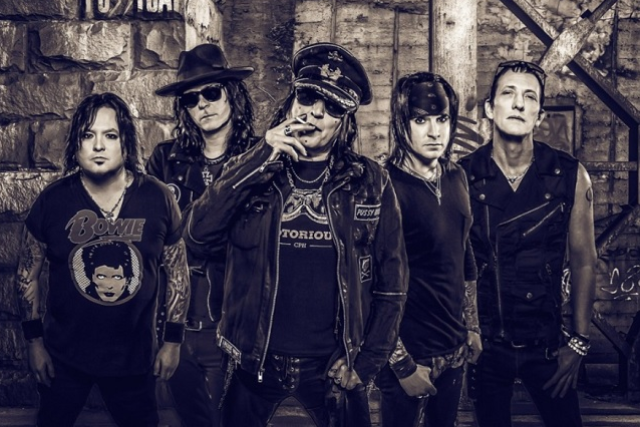 Faster Pussycat
Show Dates are Subject to Change
Thursday
Aug 25th
8:00 pm
PDT
6:00 pm

Doors
$25.00
SHOW DATES ARE SUBJECT TO CHANGE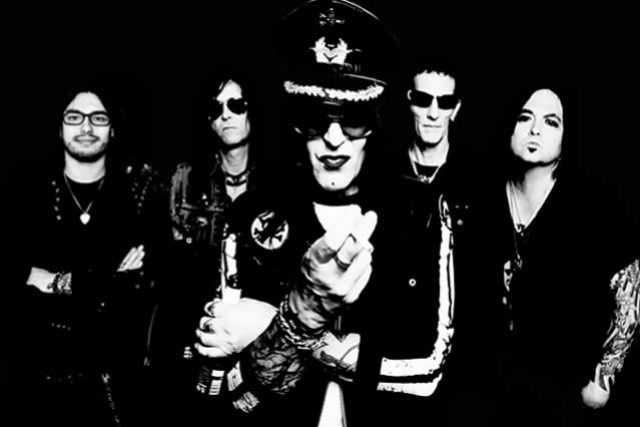 Faster Pussycat
Pop
Faster Pussycat began in 1986 as the brainchild of singer Taime Downe. The band was made to capitalize on the growing Glam Metal movement, which was at its peak. Faster Pussycat mixed Glam Metal with more classic bands like Aerosmith to make a Hard Rock sound that was unique compared to other bands of the era. Faster Pussycat
would gain attention not only from their many tours and albums but also from a documentary film and a bar the
band owned in Los Angeles.
Album Faster Pussycat was released in 1987. Plying their trade on the famed L.A. Strip that was the breeding ground for successful bands in the 1980s Metal scene, Faster Pussycat bounced from club to club. Faster Pussycat's energetic live act and sleazy vocals quickly drew a strong following. Faster Pussycat made their single "Cathouse" a reality, when Taime Downe opened the Los Angeles Cathouse club, which the band often played. With a home base to work from, Faster Pussycat released single "Bathroom Wall", which set the standard for comic songs the band would become known for.
With growing momentum and a hot streak on the L.A. Strip, single "Don't Change That Song" became a
popular track. Fan favorite "Babylon" was another comedic song that quickly became a fan favorite. Faster
Pussycat's reputation landed them on tours with legends Alice Cooper and Motorhead, giving Faster
Pussycat a new fan base. With their name out there and a booming club scene, Faster Pussycat was ready to
break out.
Faster Pussycat struck gold when they were featured in the rockumentary Decline of the Western Civilization Part 2: The Metal Years. With in-depth interviews, two live songs played, and the Cathouse Club featured prominently, Faster Pussycat was one of the stars and many benefactors of the documentary.
With growing popularity, Faster Pussycat released album Wake Me When It's Over in 1989.
Wake Me When It's Over focused more on a Blues feel than the previous Glam sound of Faster Pussycat.
The band did keep the sleaze and decadence coming, even with the change in sound. Singles "Poison Ivy"
and "House of Pain" became huge hits for Faster Pussycat. Faster Pussycat videos became staples on MTV
and were a key in showing off the band to new audiences. Tours were next on the agenda and paired Faster
Pussycat with the likes of KISS and Motley Crue. The singles, videos, and tours translated into Wake Me When It's Over going gold.
Faster Pussycat departed from their established sound further when they released dark album Whipped! in
1992. Whipped! used themes and sounds reminiscent of the Industrial movement that had bloomed from the
Chicago area. The sound led to hit "Nonstop to Nowhere", which charted high. Faster Pussycat would break
up but gave Taime Downe a chance to immerse himself in the Industrial scene he had come to love, joining
the Industrial All-Star band Pigface and creating his own band the Newlydeads.
In 2001, Faster Pussycat returned with much of the original lineup. Taime Downe brought his Industrial experience to the band, and Faster Pussycat released Between the Valley of the Ultra Pussy which was an Industrial remix of their earlier work. Album The Power and the Glory Hole was released in 2006. The album was all original material and was an Industrial Rock album. After numerous tours with the likes of LA Guns and Cinderella, Faster Pussycat will touring the world in 2008-2009.
Faster Pussycat: Greatest Hits
· "Cathouse" from the Faster Pussycat album
· "Bathroom Wall" from the Faster Pussycat album
· "Don't Change That Song" from the Faster Pussycat album
· "Babylon" from the Faster Pussycat album
· "House of Pain" from the Wake Me When It's Over album
· "Poison Ivy" from the Wake Me When It's Over album
· "Nonstop To Nowhere" from the Whipped! Album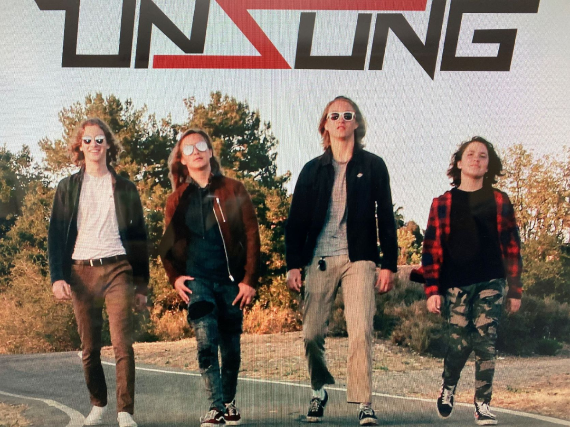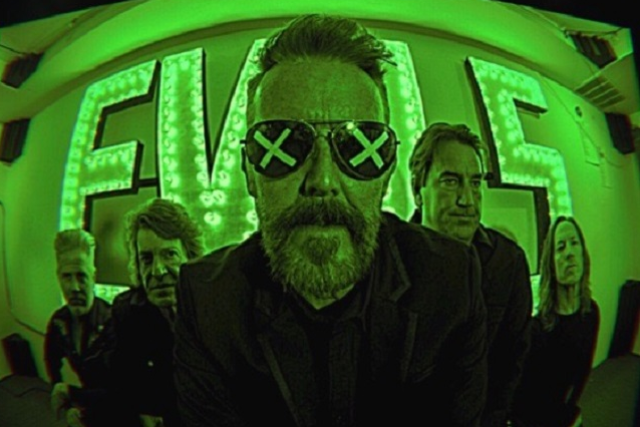 Grand Old Evils
Rock & Roll