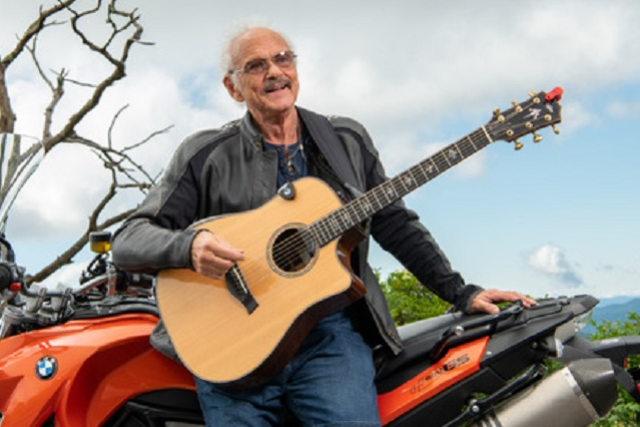 Jesse Colin Young
Show Dates are Subject to Change
Sunday
Feb 12th
7:00 pm
PST
5:00 pm

Doors
$38.00
SHOW DATES ARE SUBJECT TO CHANGE

Best known as a founding member of the '60s folk-rock outfit the Youngbloods, Jesse Colin Young is a literate singer/songwriter with a warm tenor voice. Based in California since the late '60s, Young has distinguished himself as a broadly influenced performer with songs that touch upon jazz, blues, and country, and often incorporate themes of environmental and anti-war activism. Initially gaining fame with the Youngbloods' 1967 peace anthem "Get Together," he went on to a fruitful solo career, issuing albums like 1973's Song for Juli and 1975's Songbird. Despite a 1995 wildfire that destroyed his California home and threatened to burn his home studio, Young remained active, touring and issuing albums like 2003's Walk the Talk and 2019's Dreamers.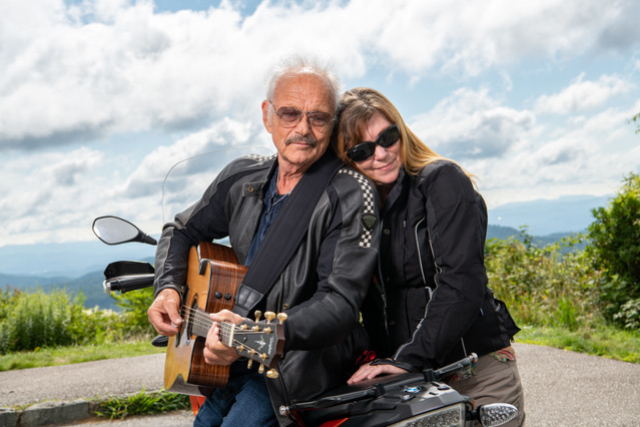 Jesse Colin Young
Country
A pioneer of American roots music for more than half a century, Jesse Colin Young has left a unique mark on the intersecting worlds of folk, blues, jazz, country, and rock & roll.
As the frontman of the Youngbloods, he immortalized the ideals of the Woodstock generation with "Get Together," an international hit that called for peace and brotherhood during the turbulent 1960s. During the decades that followed, Young expanded both his audience and his artistic range, releasing a string of solo albums that mixed socially-conscious lyrics with top-tier guitar skills and gorgeous vocals. An acclaimed songwriter, singer, instrumentalist, producer, label owner, podcast host, and longtime social/environmental activist, he has established a permanent place in America's musical landscape, while continuing to make modern music that's every bit as vital as his work during the countercultural era.
Everything began in Queens, New York. Born in 1941, Jesse was raised by his mother (a violinist who sang with perfect pitch) and father (a Harvard-educated accountant with a passion for classical music). It was a creative family, and Jesse quickly grew into a talented multi-instrumentalist, playing piano one minute and studying the guitar riffs of blues icons like T-Bone Walker the next. By the 1960s, he was putting those lessons into practice with regular gigs in the nearby Greenwich Village, a national hub of America's folk revival. Two solo albums, The Soul of a City Boy and Young Blood, followed, but it wasn't until Jesse formed the Youngbloods with Jerry Corbitt — and released the band's definitive version of "Get Together" — that he was catapulted from the New England clubs to the international stage.
Leaning on his multi-instrumentalist skills, Jesse played bass in the Youngbloods, with Jerry Corbitt serving as the band's pivotal lower vocal harmony singer and 12-string guitarist. Keyboardist/guitarist Lowell "Banana" Levinger and drummer Joe Bauer rounded out the lineup. Jerry left the band while their third album — the eclectic Elephant Mountain, produced by Charlie Daniels — was being recorded in 1969, and Jesse took over as the group's chief songwriter, penning national hits like "Darkness Darkness" (which would later be covered by Robert Plant in 2002, racking up a Grammy nomination along the way) and "Sunlight" (which would also be recorded by Three Dog Night). Meanwhile, RCA re-released "Get Together" that same year, reviving the song's popularity two years after the Summer of Love and forever linking it to the Woodstock era. Although the Youngbloods called it quits after releasing two additional albums and a pair of live recordings, Jesse maintained his prolific pace, building a home studio on a ridge top in the San Francisco Bay Area and releasing a string of successful solo albums, including 1973's Song for Juli (which remained on the Billboard 200 for nearly a year), Lightshine, and the Top 40 album Songbird.
Decades before Americana music would receive its own category at the Grammy Awards, Jesse Colin Young helped pioneer the genre's rootsy sound throughout the 1970s. His solo albums were just as expansive as his influences, filled with blue notes, acoustic twang, electric stomp, jazzy detours, and folky storytelling. He used his art to encourage positive change, too, filling his music with social statements that pertained to the times. While the decade drew to a close, he played the first No Nukes Show at California's Cuesta College with David Bromberg. Jackson Browne and Bonnie Raitt signed up to play additional shows, and as the movement grew, a new entity called MUSE was formed. During a string of legendary No Nukes shows in New York City, fellow icons like David Crosby, Stephen Stills, and Graham Nash— with whom Jesse had toured the world back in 1974, serving as an opening act on Crosby Stills Nash & Young's unprecedented stadium tour that summer — joined him in singing a spellbinding version of "Get Together" every night.
After releasing albums like The Perfect Stranger (featuring Carley Simon) and The Highway for Heroes during the 1980s, Jesse teamed up with his wife, Connie, to launch the independent label Ridgetop Music in 1993. Running his own label allowed Jesse the freedom to be even more musically adventurous, resulting in records like Makin' it Real, which he recorded with members of the San Francisco Bay Area's musical community, and the personal Swept Away, which focused on solo slack key acoustic songs. When a forest fire swept across the Youngs' property in October 1995, though, both the family home and business were destroyed, prompting Jesse, Connie, and their two children to relocate to Hawaii with the clothes on their backs.
Always taking inspiration from the world around him, Jesse allowed Hawaii's musical culture to seep into his art with albums like Living in Paradise. The family moved back to the continental U.S. in 2006, but a diagnosis of Lyme's Disease left Jesse unable to tour several years later. Housebound, he launched his own video series on YouTube, "Couch Series with Labrador," and focused on his recovery. After years of struggle, he began performing again in 2015, with his first show benefitting Saratoga WarHorse to help veterans. A video, "Out Of the Darkness," featuring Charles Yang and Peter Dugan, was created and is still available on streaming platforms.
His songwriting remained sharp while his health continued to improve, and 2019's Dreamers — an album that found Jesse writing about topical issues like immigration and the #MeToo movement, backed by a hotshot band that included his son, Tristan, as well as multiple musicians from Tristan's alma mater, Berklee College of Music — served as another milestone in a career already stocked with highlights. Meanwhile, Jesse also developed an ongoing podcast series, "Tripping on My Roots," featuring interviews, storytelling, rare collaborations with some of his musical peers, and salutes to his guests' musical mentors.
When COVID-19 ground the world to a halt in 2020, he launched a new series called "One Song at a Time" — a series of videos that found Jesse performing songs from across his entire career, while accompanying himself on acoustic guitar — and also assembled a new version of "Get Together" featuring Steve Miller on vocals and Stratocaster guitar, Charles Yang on violin, and the sounds of Jesse's hotshot Berklee band. The re-recorded "Get Together" served not as only as a celebration of the song's 50th anniversary, but also as a fundraiser to benefit WhyHunger during a uniquely challenging time. Meanwhile, "One Song at a Time" became a success on platforms like YouTube and Facebook, leading Jessie to go back into the studio and record his newest album, Highway Troubadour. An acoustic record rooted Jesse's singing and deft fingerpicking, Highway Troubadour features newly-recorded solo performances of songs from the songwriter's entire catalog, including a revised take on the Youngbloods' "Sugar Babe" and an intimate version of Dreamers' "Cast a Stone" with a special video to be released Oct 16,2020.
A longtime tradition of folksingers is to create music that responds to the modern era, serving as a sort of public record. Jesse Colin Young has routinely taken that lesson to heart, delivering stirring performances throughout the decades — from "Get Together" to 1978's "American Dreams Suite" to 2019's "Cast a Stone" — that shine a light not only on his musical skills, but also on the political, social, and environmental issues of the time. For Jesse, that approach comes from a lifetime of travel, immersing himself in different cultures, witnessing life from multiple angles, and making art that's just as multi-faceted. He's been encouraging the world to "get together" for decades, with his own music serving as the soundtrack.