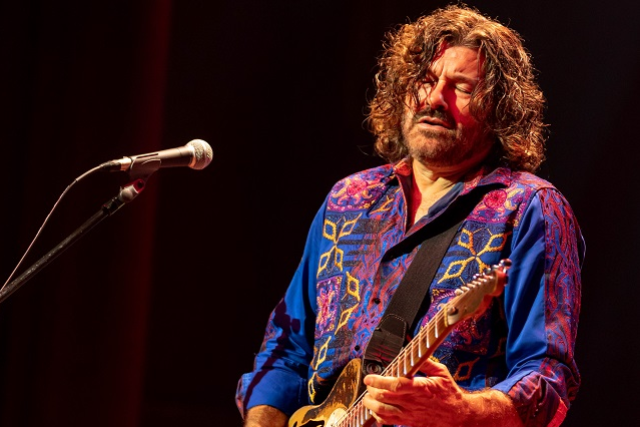 Tab Benoit with Special Guest JD Simo
Show Dates are Subject to Change
Thursday
Sep 1st
8:00 pm
PDT
6:00 pm

Doors
$39.00
SHOW DATES ARE SUBJECT TO CHANGE
Tab Benoit is a Grammy nominated singer, songwriter and guitarist who has built a remarkable 30+ year career on the foundation of his gritty and soulful Delta swamp blues, acquiring a devoted legion of fans along the way, as well as 5 Blues Music Awards, including BB King Entertainer of the Year (twice) and an induction into The Louisiana Music Hall of Fame. He has recorded and/or performed with Junior Wells, George Porter Jr, Dr. John, Willie Nelson, Big Chief Monk Boudreaux, Billy Joe Shaver, Maria Muldaur, James Cotton, Cyril Neville, Kenny Aronoff, Allen Toussaint, Kim Wilson, Jimmy Thackery, Charlie Musslewhite, Kenny Neal, Chris Layton, Ivan Neville, Jimmy Hall, Jim Lauderdale, Anders Osborne, and Alvin Youngblood Hart to name a few. Tab's accomplishments as a musician are matched only by his devotion to the environmental health of his native Louisiana wetlands. Benoit is the founder and driving force behind Voice of the Wetlands, an organization working to preserve the coastal waters of his home state. In 2010, he received the Governor's Award for Conservationist of the Year from the Louisiana Wildlife Federation. Benoit also starred in the iMax motion picture Hurricane on the Bayou, a documentary of Hurricane Katrina's effects and a call to protect and restore the wetlands.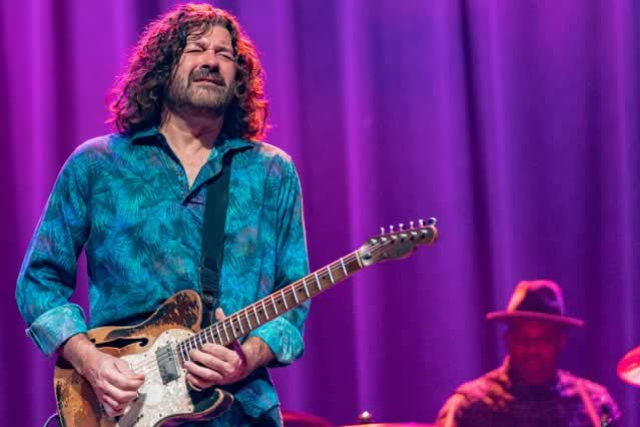 Tab Benoit
Blues
In 1992 Benoit released his first recording Nice and Warm on the Justice Label. The title track became a AAA Radio hit and Benoit's touring career kicked into high gear. Nice and Warm prompted comparisons to blues guitar heavyweights like Albert King, Albert Collins and even Jimi Hendrix. Tab began playing two-hundred and fifty shows a year, a schedule he has kept up for over twenty years. He recorded four albums for Justice Records before being signed to the Vanguard label, and became Louisiana's Number One Blues export. Vanguard allowed Tab to produce his own recordings; Tab wanted to record the sound that he was trying to create and in 1999 Vanguard Records released These Blues Are All Mine.
Tab Benoit's music evolved again after he signed with the Telarc International/Concord Music Group in 2002. He began to strip it down to a three-piece group, where he found more freedom as a guitarist. He was also on a mission in wanting to use his music and his energy to bring attention to Louisiana's coastal erosion issues. Tab began to spend more time in the Wetlands and it was where he began to write his songs. Wetlands was the title of his first Telac/Concord International release. The record combined many musical styles that are indigenous to Louisiana, while he began to play accordion lines and washboard on guitar. Wetlands was a mile marker that definitively marked Tab's further musical progression into his own original sound and style.
Following the release of Wetlands in 2004 Benoit founded the Voice of the Wetlands non-profit organization and began to use music and gather other musicians to use their platforms for getting the message out. He put together an all-star band that featured Cyril Neville, Anders Osborne, George Porter Jr, Big Chief Monk Boudreaux, Johnny Vidacovich, Johnny Sansone, and Waylon Thibodeaux that became The Voice of the Wetlands All-Stars. The Voice of the Wetlands All-Stars have released two CDs and occasionally tour throughout the country.
Benoit recently launched his own imprint, Whiskey Bayou Records, with partner and manager, Rueben Williams. The label has thus far released albums by such established artists as Eric McFadden, Damon Fowler, Eric Johanson, Jeff McCarty, and Dash Rip Rock. In 2019 Benoit hits the road for a major U.S. Tour, the Whiskey Bayou Revue, featuring Benoit and several of his label's artists.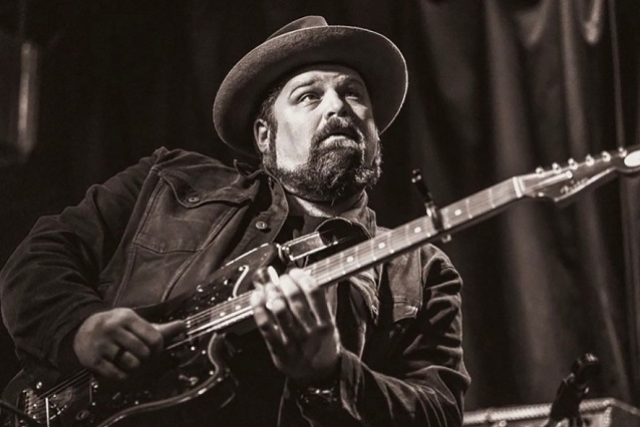 JD Simo
Blues-Rock
Rather than simply roll up to those fabled crossroads of blues lore, JD Simo builds a bridge by hand. The Chicago born and Nashville based singer, songwriter, guitarist, and producer
connects the missing link between Motown and Woodstock as he fuses fluid and fiery fretwork with vital and vulnerable vocals. JD has been acclaimed byRolling Stone, NPR, Guitar Player, Relix, No Depression, and more…. Logging hundreds of gigs annually, he has collaborated with Jack White, Tommy Emmanuel,Luther Dickinson and Blackberry Smoke among others. Not to mention, he graced the bills of festivals, including Bonnaroo, Warren Haynes Christmas Jam, and Mountain Jam. Phil Lesh, iconic co-founder of The Grateful Dead, invited him to join Phil Lesh and Friends. Meanwhile, JD's 2019 solo album, Off At 11, incited fan fervor and tastemaker praise. Billboard claimed the record "channels forbearers such as Jimi Hendrix, Santana and the Allman Brothers Band," and Guitar World dubbed it, "another step toward the 34-year-oldChicago native establishing himself as a contemporary blues rock giant."

Throughout 2019, he maximized rare time off to write what would become JD Simo. Returning home after 150 gigs, he worked out of a "funky little eight-track studio" in his house. When it came time to record, he sought out a co-producer for the first time. Enlisting Eddie Spear behind the board, he recorded the album to tape in just three days during January 2020. And then, the pandemic hit. "Like everyone, I was unprepared in how to deal with this new "normal" so I turned to the thing that always helps me: music," he elaborates, "I just started playing, opening up my socials and jamming and from that, Mind Control was born." Mind Control, which is being released on November 5, is JD's most unique, original and rawest effort to date. During lockdown in 2020 along with playing live weekly on his socials, he began cutting tracks in his makeshift studio joined by longtime collaborator Adam Abrashoff on drums and the addition of his good friend, bassist-producer-engineer Adam Bednarik (Justin Townes Earle), where they mused and fused a proverbial "stew" of shared musical influences. The songs are a mix of the hill country trance blues of Junior Kimbrough, RL Burnside and Asie Payton, the hypnotic Afro Beat of Fela Kuti and Tony Allen and the psychedelic warps of Captain Beefheart, Funkadelic, and Jimi Hendrix. In that swirling mix is also some old school blues of John Lee Hooker, Earl Hooker and Lightnin Hopkins and the spice as well as the raw fuzzy rock of The Stooges and Nirvana. "It is a lot!" laughs JD, "but the idea of the lockdown and after fighting Covid, it just all came naturally from us. The feeling in the record is hope and mixing it up when your options justnarrow. We literally did what we know how to do to cope and that is what I am most proud of on Mind Control." Mind Control is an artists record, the product of like minded musicians huddled in a humble setting, making music to make them feel good. JD says, "It is stark and revealing and the product of us using the creative process for therapy and the fun of playing music. I hope that what resonates for people is of course the music but also the vibe of the record which is a positive theme of growth, self help and also struggles with addiction and mental health baked inside a haunting, low down musical landscape. It's raw, funky and real. "JD will tour beginning in late September with GA-20 hitting all the cities he's missed during this lockdown.