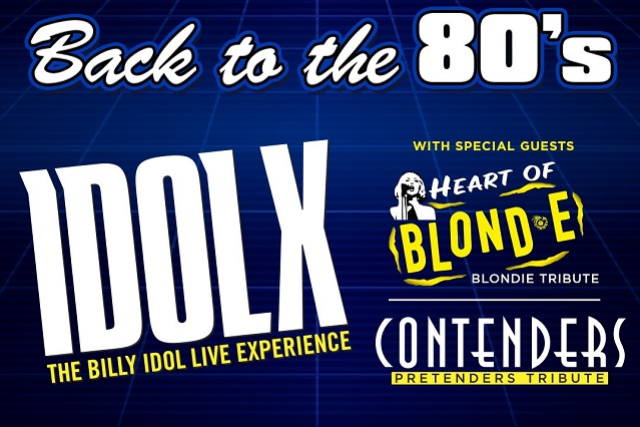 IDOL X with Heart of Blonde & Contenders
Show Dates are Subject to Change
Saturday
Sep 10th
8:00 pm
PDT
6:00 pm

Doors
$20.00
SHOW DATES ARE SUBJECT TO CHANGE

Back to the 80s
IDOL X - The Billy Idol LIVE Experience
with Special Guests Heart of Blonde (Blondie Tribute) & Contenders (Pretenders Tribute)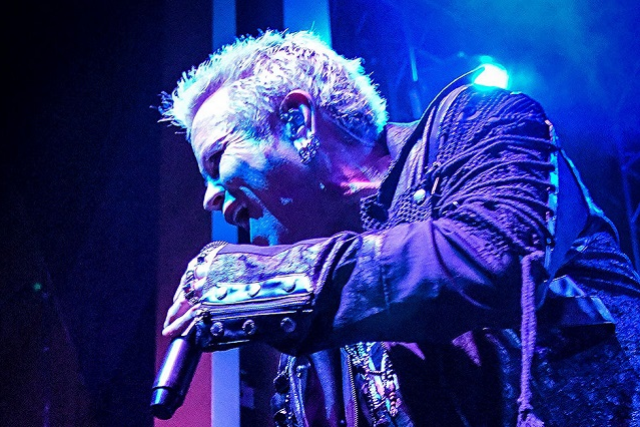 IDOL X
Rock
BILLY IDOL, one of the worlds most recognizable rock stars, achieved fame in the 1970s as a member of the British punk rock band Generation X. In 1981, Idol embarked on a solo career which led to international success with critically acclaimed multi-platinum albums and hit songs such as Dancing With Myself, White Wedding, Rebel Yell and Eyes Without A Face, Billy Idol soon became the face of the rebellious rock-n-roll and punk scene in America.
Matthew Eberhart (vocals) played bass for the Colorado based band, Myzar, touring and opening for acts such as Icehouse and Richard Marx. Matthew formed the New York City punk band Motor Betty, which became a regular headliner at the infamous CBGB's and was featured on 92.3 KROCK, the Warp Tour (2000 & 2001) and was chosen as one of the top 50 unsigned bands in America by CMJ, Coca-Cola Music and Dick Clark Productions in August of 2001 just prior to 9-11. Matthew has worked with producers such as Hillary Johnson (Ramones, Misfits, Jeff Buckley) and Don Fury (Agnostic Front, Helmet, Quicksand, Sick Of It All). Matthew is endorsed by Audix microphones and is a product ambassador for Soundcraft Mixers under Harman Professional Solutions.
IDOL X accurately pays tribute to the music of Billy Idol and Generation X.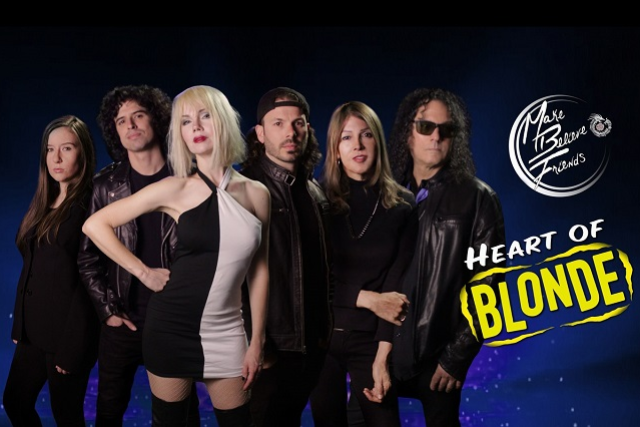 Heart of Blonde
New Wave
Blondie Tribute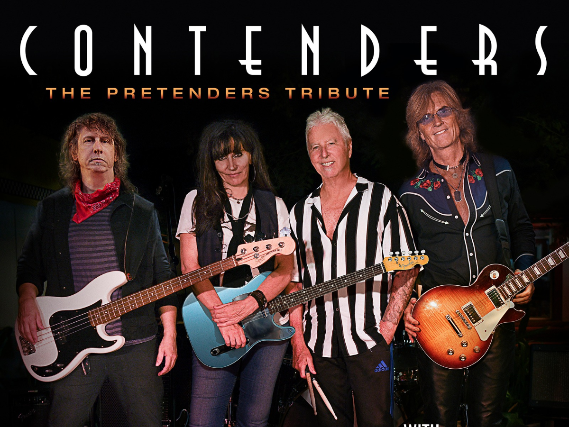 Contenders - Pretenders Tribute
New Wave
Members:
Sue Willett [Chrissie Hynde] Sue is an LA based session singer and songwriter whose voice and music have been heard on cult favorites such as Buffy the Vampire Slayer, Law and Order, and Eurovision. She's sung on multiple productions from Gene Loves Jezebel to David Hasselhoff, and now channels one of her favorite artists, Chrissie Hynde.

Marko Babineau [Martin Chambers] As general manager for Geffen records, Marko led the team responsible for breaking Guns and Roses & Nirvana to the world. Now he commands the beat from behind his drum set.

Alex U'ren [Pete Farndon] A member of Greg In Good Company and Idle Hands, Alex's time playing the clubs of LA expanded his guitar playing to the bass. His education at the Musicians Institute brings life to our low end.

John McCloy [James Honeyman Scott] John was signed to Victory/Polygram records with Ten Inch Men, playing 18,000 seat venues along with Bon Jovi and Extreme. Now his solo project The John McCloy Band can be streamed and downloaded from all patforms.