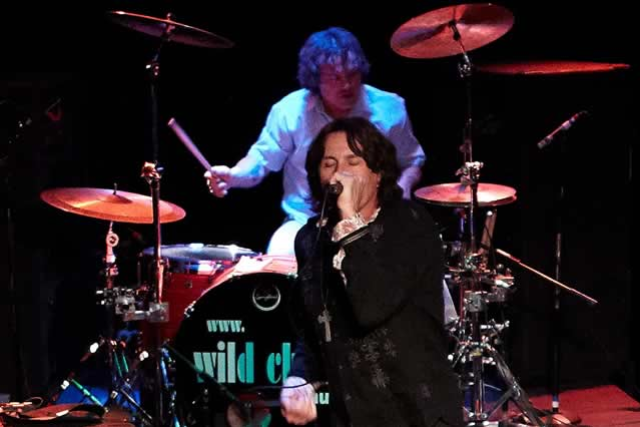 Wild Child
Show Dates are Subject to Change
Saturday
Nov 26th
8:00 pm
PST
6:00 pm

Doors
$30.00
SHOW DATES ARE SUBJECT TO CHANGE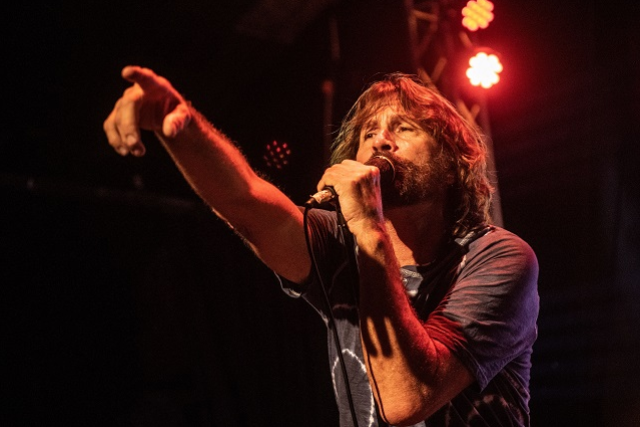 Wild Child - Doors Tribute
Pop
Wild Child is a Los Angeles based act with 20 solid years of performance in the competitive L.A. Music Scene. Faithfully re-creating a live Doors Concert on stage. The music is painstakingly reproduced and combined with the voice, look and essence of Jim Morrison live on stage (performed by lead singer Dave Brock). Wild Child tries to mirror the depth, energy and emotion of The Doors concerts as they were live back in the late 1960's. The Band also utilizes the same musical instruments live as The Doors did over 35 years ago. Wild Child performs internationally, playing to packed venues around the globe.

Front man, Dave Brock, started his role as the Lizard King by grabbing the lead in the" Jim Morrison Rock Opera," produced by the late legends sister, Anna Morrison Graham. Anna personally selected Brock for the part. From there, he started the band "Wild Child," whose reputation rapidly spread from Southern California to remote areas of the world. Wild Child's first show at The Whisky a-Go-Go was on July 3rd, 1986. A long string of sell out shows at The Whisky has continued for Wild Child to this date. Wild Child broke right into the national act venue circuit, and continues to play across the country and abroad to packed touring act venues. Many experts have complimented Wild Child's rendition of a Doors concert, some of which are listed on the Press page of this site. Concert goers leave Wild Child concerts in amazement and disbelief, many of which are quoted here at Fan Reviews. The band relies on stage craft and musicianship to create an event that people will remember, without corn ball antics and pretentious banter. This is a serious, touring re-creation stage show!

Two years ago the band produced "Wild Child - Live In Concert" a 22 song double disc CD set of songs that The Doors made popular on stage as well as songs from their last album that they were never able to perform live with Jim Morrison, due to his unexpected death. Recorded 100% live, this CD set can be purchased and MP3 clips can be heard on the Wild Child live double CD page of this site. Below is what one expert said about the CD set :

… [Wild Child's live CD] has been in production for over a year as lead singer David Brock has sought perfection on each and every song. I honestly think that this recording could get passed off to even a seasoned collector as being a new unheard Doors live show from the 1960's. It's the most incredible re-creation that I have ever heard"

Kerry Humpherys
The Doors Collectors Magazine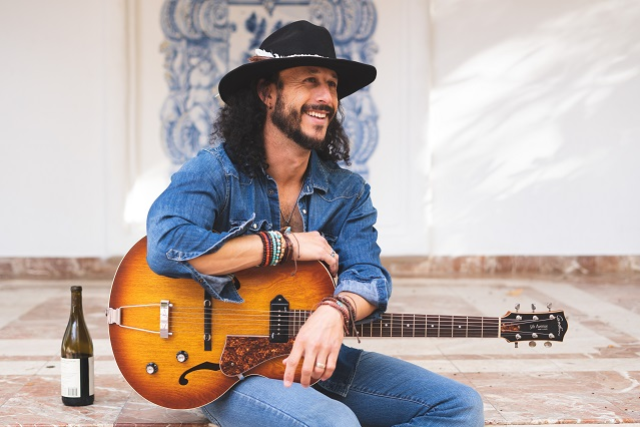 David Rosales
Country
"…invoking elements of R&B, gospel, rock, and western influences to dust
things up with a helping of soulful grit."
– popMatters

"…epitomizes Americana folk, country, and blues."
– NY Music Examiner

"…sweetly optimistic and fun-loving…"
– Guitar World Magazine

Huntington Beach's David Rosales, and his touring band of Scoundrels,
bring their sun-soaked, heart on the sleeve brand of Americana to the
stage for an immersive new roots experience.

A sound that pairs well with contemporaries they have shared the stage
with in Ben Harper, Brandi Carlile, Matt Costa, The White Buffalo,
Donavon Frankenreiter and Steep Canyon Rangers.

In his acclaimed 2018 full-length debut album, Brave Ones, Rosales
showcased his folk rock songwriting prowess throughout a seamless album
that blended his vintage sonic tastes with fresh vision. Brave Ones took
the listener on a journey through the wind-swept expanse known as the
Mojave High Desert, delving into the rocks and crevices of American
roots music. Much like the remote log cabin studio where Rosales and
longtime friend and collaborator, Matt Grundy (Donavon Frankenreiter),
tracked the record, the album was deep with introspection, wide with
reach and warm in its delivery.

The Brave Ones album has grown to become even more than the music itself
when Rosales co-founded the Orange County, CA based BraveOnes Foundation
– a 501(c)(3) nonprofit foundation dedicated to raising awareness and
resources that allow children in need to focus on the joys of being a
child. Working with Children's Hospital of Orange County (CHOC) and
other local health care facilities, Rosales and his team have raised
over $150,000 for various initiatives and campaigns. They even run the
successful bi-monthly "Meaningful Meals" program that feeds children,
families and health care heroes in the community through local
restaurant partnerships.

After a long strange 2020, Rosales is set to release his sophomore
album, REVIVE, in the Summer of 2021.