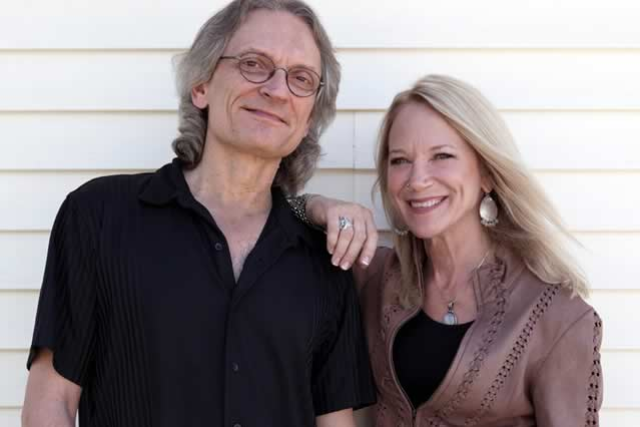 Sonny Landreth With Cindy Cashdollar
Show Dates are Subject to Change
Sunday
Mar 5th
7:00 pm
PST
5:00 pm

Doors
$35.00
SHOW DATES ARE SUBJECT TO CHANGE

Sonny Landreth and Cindy Cashdollar are making some rare duo appearances in 2022 and 2023. The Louisiana slide guitar wizard's trademark bottle-neck chops and Cashdollar's dobro and steel string talents culminate in world renowned showcases of guitar virtuosity.

Revered for his unique slide guitar technique, Sonny Landreth has collaborated with many legendary performers including John Hiatt, Jimmy Buffett, Mark Knopfler and Eric Clapton. Summer of 2013, Sonny was part of the Peter Frampton led Guitar Circus tour, often closing the night playing with Frampton on an extended "While My Guitar Gently Weeps."

Cindy Cashdollar's expertise is in great demand on both steel guitar and dobro. She has worked with many leading artists in various genres including Bob Dylan, Van Morrison, Rod Stewart and Ryan Adams. With the iconic western swing group Asleep At The Wheel, she garnered 5 Grammy awards and was the first woman to be inducted into the Texas Steel Guitar Hall of Fame in 2011.

Performing a mix of original songs with contemporary and traditional blues and roots music, the show is electric, virtuosic, and tastefully delivered by these two great instrumental masters.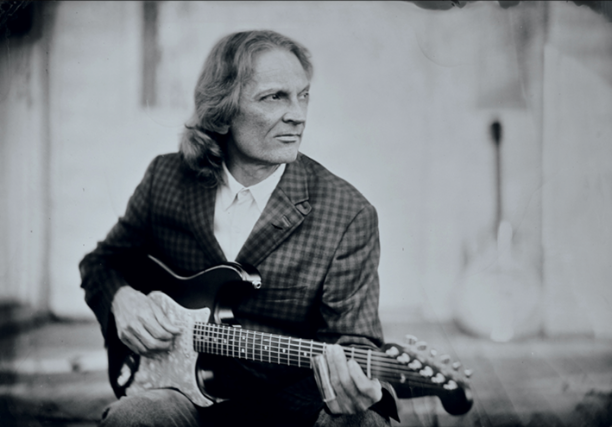 Sonny Landreth
Blues
Virtuoso slide guitarist Sonny Landreth is back in London hot on the heels of his "Recorded Live in Lafayette" 16-song new album, his first live album in over 12 years.

Sonny Landreth has collaborated with the very top names in guitar over the years: Eric Clapton, Mark Knopfler, Eric Johnson, Derek Trucks – the list goes on. The noted slideman cut his musical teeth in The Red Hot Louisiana Band of zydeco king Clifton Chenier, and Landreth has since recorded and toured with artists ranging from John Mayall to John Hiatt.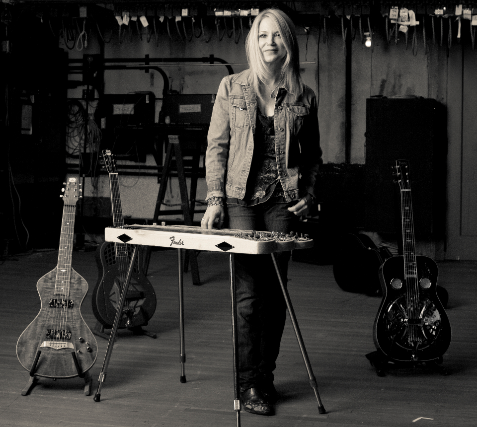 Cindy Cashdollar
Country
About Cindy Cashdollar
Austin-based Dobro and steel guitarist Cindy Cashdollar's career has taken some surprising twists and turns that have led her to work with many leading artists in various genres; including Ryan Adams, Bob Dylan, Van Morrison, Dave Alvin, Rod Stewart, Asleep At The Wheel, Marcia Ball, Jorma Kaukonen, Leon Redbone, BeauSoleil, Daniel Lanois, Redd Volkaert, & Peter Rowan. Cindy's unerring ability to perfectly complement a song or step out with a tasteful, imaginative, and exciting solo – and to do it in so many musical genres – has made her one of the most in-demand musicians on the American roots music scene. Her debut CD, Slide Show, features guest artists comprising a Who's Who from the landscape of Roots & Americana music. Cindy was inducted into the Texas Steel Guitar Hall Of Fame in 2011 (the first female to be inducted), and The Texas Music Hall of Fame in 2012
Cindy first heard the unique sliding sound of the Dobro in her hometown of Woodstock, New York where she honed her skills playing with bluegrass legend John Herald, blues great Paul Butterfield, Levon Helm and Rick Danko of The Band, and many others who lived in the small but musically hip Catskill mountain town. Eight years and thousands of miles on the road with the premier western swing group Asleep at the Wheel helped her introduce the classic sounds of the non-pedal steel to enthusiastic audiences worldwide, and brought her five Grammy Awards and opportunities to work with musicians of the caliber of Willie Nelson, Merle Haggard, Dolly Parton and The Dixie Chicks.
National Public Radio listeners can catch her guest appearances on Garrison Keillor's live radio program, "A Prairie Home Companion." In great demand as a teacher, Cindy has given many workshops and produced four instructional DVDs distributed internationally by Homespun Tapes. Her debut CD, Slide Show, featured guest artists comprising a Who's Who of roots music including Sonny Landreth, Marcia Ball, Mike Auldridge, Redd Volkaert, Herb Remington, Jorma Kaukonen, & Steve James.
Whether adding driving leads behind Rod Stewart or Ryan Adams, swinging an instrumental with Garrison Keillor's Prairie Home Companion band, or trading blazing licks with Texas Telecaster master Redd Volkaert, Cindy does it all with grace, imagination, and taste. And, in answer to her most frequently asked question, yes, Cashdollar is a real name.