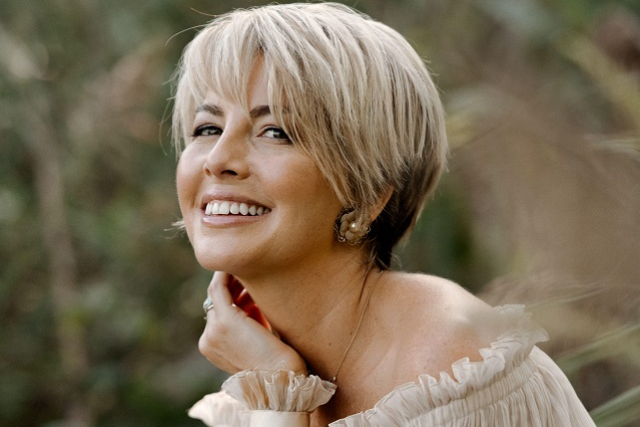 Morgan James
Show Dates are Subject to Change
Wednesday
May 3rd
8:00 pm
PDT
6:00 pm

Doors
$25.00 - $35.00
SHOW DATES ARE SUBJECT TO CHANGE
"A phenomenal talent whose feel for classic soul music is bone deep...This woman is on fire." -- The New York Times
Morgan James is a Juilliard trained singer, actress, songwriter and recording artist in New York City.
Morgan recently co-produced and starred in an all-female concept recording of "Jesus Christ Superstar" entitled "She Is Risen". She independently released her studio albums of original soul music, entitled Memphis Magnetic, and A Very Magnetic Christmas recorded to analog tape in Memphis, Tennessee. Other albums include "Reckless Abandon", which prompted the Huffington Post to call MJ the "Brightest Breakout Artist of the Year". Last year, Morgan took on a full album cover of the Beatles' iconic 'White Album' to celebrate the 50th anniversary; available on CD, vinyl, digital and full length concept video on her YouTube channel. She also took on Joni Mitchell's "Blue" and covered it in its entirety. Morgan recorded two full-length albums with Epic Records: "Hunter", an album of original R&B, and "Morgan James Live, a celebration of Nina Simone". All of her music can be found on all streaming platforms, and hard copies on her website or at shows.
On Broadway, Morgan was in five back-to-back original companies: The Addams Family (starring Nathan Lane and Bebe Neuwirth), Wonderland, Godspell and Motown: The Musical, and as a guest at Kristin Chenoweth's For The Girls.
With viral sensation Postmodern Jukebox and with her own YouTube channel, Morgan's music videos have accumulated more than 260 million views (and climbing).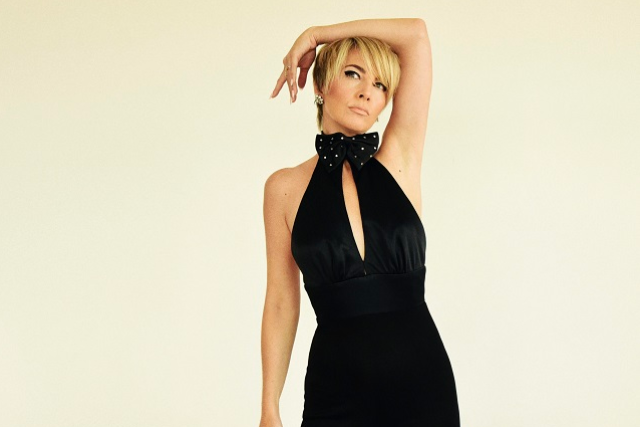 Morgan James
Soul
"A phenomenal talent whose feel for classic soul music is bone deep...This woman is on fire." -- The New York Times
One voice is all it takes. The right vocalist can make you fall in love at first listen, elicit tears, or bring you back to a different era altogether. A microphone and a stage remain the only necessities. That holds true for New York-based soul singer, songwriter, and Broadway actress Morgan James.
Part of Morgan's creative trajectory has become centered around her full album cover projects. She covered D'Angelo's "Black Messiah" one month after its release, Jeff Buckley's "Grace" and a critically acclaimed full cover of Joni Mitchell's "Blue". She now takes on her most ambitious project to date: The Beatles "White" album, celebrating the 50th anniversary of its original release.
Her latest studio album, "Reckless Abandon", is her first as an independent artist, and it is her most personal outing yet, prompting the Huffington Post to call MJ the "Brightest Breakout Artist of the Year". Morgan assumed co-writing duties on all twelve tracks and sang all her own background vocals. The album is stocked with lush horns and harmonies, and stretches limbs between genres for a sound all its own. From the Rufus inspired soul swagger of the opening track "Up In Smoke", to the delicious R&B slow jam "You Thought Not", to the infectious soulful pop of "Unworthy", MJ takes the listener into her new era of freedom and empowerment.
On her full-length debut for Epic Records, "Hunter," she cast an unbreakable spell with a powerhouse voice, theatrical swing, and a soulful poise. "Hunter" boasts a powerful and personal rendition of Prince's "Call My Name" (reached Top 15 at Urban AC radio and #1 most added). Morgan assumed co-writing duties on eight of the collection's eleven tracks and performed all of her own background vocals and harmonies. From the empowering farewell of "Fed Up On You" to the mournful rumination of "Say The Words", or the soulful duet with Grammy Award winner Robert Glasper, "Let Me Keep You", she continually bares it all—both emotionally and musically.
In addition to her studio albums "Reckless Abandon" and "Hunter", Morgan has released a live tribute to her idol, Nina Simone, "Morgan James Live", as well as an EP featuring some of her fan's favorite covers, "YouTube Sessions". (She can also be heard on countless theatre and concept soundtracks). Morgan is proud to note that no vocal tuning of any kind has been used on any of her albums.
Morgan's videos on YouTube have accumulated more than 150 million views (and climbing). With viral sensation Scott Bradlee's Postmodern Jukebox, Morgan toured the US, Europe, Australia and New Zealand. She is currently on the road touring with her band!