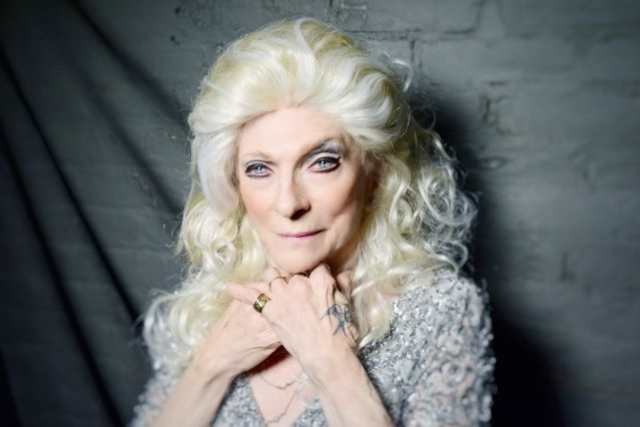 Judy Collins
Show Dates are Subject to Change
Saturday
Jun 3rd
8:00 pm
PDT
6:00 pm

Doors
$58.00
SHOW DATES ARE SUBJECT TO CHANGE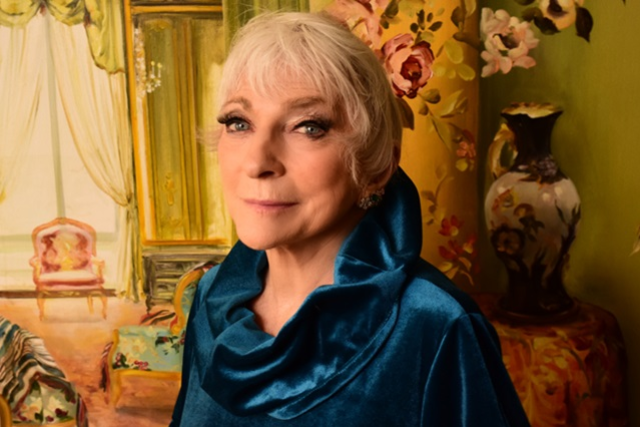 Judy Collins
Singer-Songwriter
In her 50-plus years in music, Judy Collins has always exhibited impeccable taste in songcraft.
On her landmark 1967album, Wildflowers, she curated a stunning collection featuring originals
alongside songs by not-yet household names such as Joni Mitchell and Leonard Cohen, and
adventurous selections by Jacques Brel and Francesco Landini. Her discerning palette, and her
literary gifts, have enabled her to evolve into a poetic, storyteller songwriter. Now, in her 6 th
decade as a singer and songwriter, Judy is experiencing a profound level of growth and prolific
creativity.
The cultural treasure's 55th release, Spellbound, out February 25, 2022, finds Judy enjoying an
artistic renaissance. The 13 song album is a special entry in her oeuvre. It marks the first time
ever she wrote all the songs on one of her albums. It features 12 new recently-written modern
folk songs, and a bonus track of her evergreen, "The Blizzard." Spellbound is an introspective
and impressionistic album. It unfolds as if Judy curated a museum exhibit of her life, and
welcomed us into a retrospective of her most formative moments, some big and public, and
some intensely personal and intimate.
"They say after the plague came the Renaissance," Judy says with a good-natured laugh, loosely
referencing the pandemic. "The truth is, I didn't do an album like this sooner because I had
other projects on my mind. This album was necessary for me to keep creative—it was the next
piece of the puzzle." She continues: "Now felt like the perfect time to make this record
because, after all that's happened in the world, we need something beautiful and inspirational
to lift us up."
In Judy's eloquently written liner notes, she dedicates Spellbound to folk masters Pete Seeger
and Woody Guthrie. On the album, she furthers their traditions of generously sharing their
lives, loves, and personal reflection. Also, in her notes, Judy relates the origins of her
songwriting—a story some know, and a testament to how gloriously unpredictable art and the
muse are. Story goes that in 1966 Leonard Cohen made a special trip to Judy's apartment to
play her his song, "Suzanne," and, while there, asked her why she wasn't writing her own songs.
Her response was to sit down at her Steinway that very day and write, "Since You've Asked."
Judy has been writing ever since then.
A lifetime and 54 years of songwriting elegantly come forth from Spellbound. The album revisits
the thrilling 1960s Greenwich Village years; recreates breathtaking moments in the wilds of
Colorado during Judy's childhood; snapshots her hellraising years; and frames quiet moments
of nature from just a few years back. The title references a formative time in Judy's life when
her pure love of the outdoors lured her close to becoming a park ranger. Lyrically, the songs are
impressionistic and evocatively emotional. "I strove to capture what I see with lyrics, and bring
particular times to life," she says of the album's painterly and personal songwriting.
While she celebrates many passages in life with her lyrics, her vocals sound untouched by time.
Judy's singing on Spellbound shines pristinely as she eases from warm low-register vocals to

soaring high tones, as if no time has elapsed since her singing mesmerized a generation on
Wildflowers. "That's a combination of good fortune, extreme luck, and hard work and
discipline," she reveals. "I do a lot to protect and take care of my voice, and I practice every
day—you have to or you lose it."
The majestical track, "So Alive," is an exhilarating time capsule of a song that documents the
dazzling excitement and possibility of 1960s folk boom in Greenwich Village. "So Alive"
establishes the album's sublimely detailed production aesthetic which features a palette of
acoustic guitar, textured electric guitar, piano, keys, lyrical bass lines, brushed drums, and
Judy's angelic vocals. The sweetly nostalgic, "When I was a Girl in Colorado," pines for those
pre-fame years when Judy's life centered around seasonal outdoor joys.
Judy's flair for literature, poetry, and her commitment to social activism shine forth on the
stirring "Thomas Merton." Merton was an author and a monk who spent most of his adult life
in a monastery around Louisville, Kentucky. He was also a potent force in the anti-war
movement, and there have been theories that his death was a murder. Judy addresses this juicy
possibility with engrossing storytelling and poetic phrases. One potent passage reads: He
dreamed of being an eagle with wings he would fly/from the west and north and the east/Thru
rain and sleet and wind and snow/He'd find a way to bring us peace/Long after he was
buried/Upon his death concealed/The evidence of bullet holes finally was revealed. The
smoldering ballad, "Arizona," showcases Judy's achingly beautiful vocal floating over a piano
ballad lavished with ethereal ambience and layers of heavenly harmony vocals.
In the studio Judy worked with a trusted family of musicians, including co-producer Alan
Silverman and singer-songwriter-guitarist Ari Hest. Ari has worked closely with Judy for years,
and, in 2016, Judy and Ari were nominated for a "Best Of Folk Album" Grammy for their duet
album, Silver Skies Blue. In the studio the core group of musicians on the album are multi-
instrumentalist Thad DeBrock (Duncan Sheik, Nelly, Jonas Brothers), bassist Zev Katz (Marc
Anthony, Elton John, Billy Joel), and drummer Doug Yowell (Suzanne Vega, Joe Jackson, Duncan
Sheik) – additional musicians on album are detailed within the album's liner notes.
In a life and a career brimming with milestone moments, Spellbound is a high watermark of
artistry and personal evolution. Though Judy has been writing for half a century, her new album
ushers in an era of unbridled creativity. "I always knew I was going to be a late bloomer," she
says, cracking up with laughter.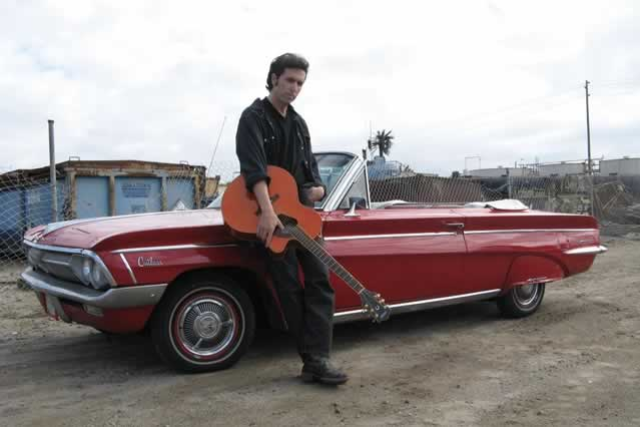 Michael Ubaldini
Rock & Roll
"Rebel With A Cause"- O.C.Weekly
Journalists & fans call him 'The rock n roll poet.' He's an Outlaw folk & rock n roll singer songwriter with a cause –songs of real life experience society,social struggles , ,love ,rebellion& satire –
A man with a message .A voice of the forgotten regular people kicked around by life who beat the odds .He overcame death more than once –being told he'd never play music or walk again after a rare illness in 2009 then collapsing and dying right on stage only to rise up and survive with a full miraculous recovery.Thrown in a UK jail while on tour ,hanging out with other immigrant's being held in the tank from all over the world .Armed with his battered acoustic & electric guitars,soulful harmonica & his songs , he has a perspective other songwriters don't have,follows no one & goes where the winds takes him.
His new album Rabbit Foot Carnival with his band the Starshakers release is out now.
Like his previous albums it was recorded raw & live in the studio – music and vocal's recorded all at once-. Song of our time album in 2019 was hailed as a top release of the year in The USA & UK. A raw Folk album with 21st century lyrics.
His 'Acoustic Rumble' album was named "#1 release of the decade and #1 album of the year with the # 25 best song of the decade Poem to my country' on the years end top 100 by Los Angeles Times by legendary music journalist 'Mike Boehm' who also declared the album
'Better than Springsteen's Ghost of Tom Joad".
The album also topped the New york 'Village Voice Pazz & Jopp poll' & named #1 by The Orange County register.
He has also garnered critical acclaim in the UK in hip & underground magazines and blogs.
Mojo magazine named Michael's release Last Of The Honky tonks #6 of the month and Shindig magazine in 2018 naming his social commentary song 'Jeanie Lees Phone' from the acclaimed vinyl release 'The Ballad of Brian Jones' -"A smash hit waiting to happen" . Legendary Stones photographer Gered Mankowitz did the vinyl album cover. His new songs Jeanie Lees Phone &
Scratch My Back,Memphis Bound & Jean Harlow played regularly in 2022 on Little Stevens Underground garage -Rodney on the rock show.(Also his first teenage band The Earwigs garage classic 'Here Come The Earwigs')
Michael also has won numerous awards for "Best roots Album , Best Live Performer- Best songwriter – by The Southern California Los Angeles & Orange County music awards.- .Several music journalists in the USA & Europe have dubbed Ubaldini "A Jack Kerouac in a black leather jacket"
The prolific songwriters 2021 album was a raw collection of original folk songs with guitar and harmonica only entitled 'Music Notes From The Underground'- a follow up to the acclaimed 2019 album 'Song of our time', as well as the re-issue of the Indie folk classic
'Acoustic Rumble legacy edition'.The new album is filled with protest songs ,life's struggles & songs that don't pussyfoot around.His newest release Rabbit Foot Carnival has been released summer 2022 and first with is full band since 2016's Starshaker- legendary music journalist Robert Kinsler calls it "A Bona Fide Masterwork"
Michael started playing guitar and writing songs at age 7.
The first songs he learned were Hank Williams Jambalaya and and Ray Charles 'What I'd say' both learnt from his Dad- He was an odd kid with a 146 IQ as a child –This isolated him so he listened to records by the likes of Howlin' Wolf ,CCR,Rolling Stones Robert Johnson ,Hank Williams ,Ray Charles ,The Beatles,Bob Dylan pre war Gospel & Woody Guthrie instead of children's records.Early on he played county fairs and sang at sideshows while barkers did card tricks.
When he got to high school it was - rock n roll ,Folk music & 1st wave Punk .
What always has set Ubaldini apart from his contemporaries is his cross breeding of styles blending Rock n roll music, early 20th century ballads ,Folk & delta blues along with honky tonk and what some call 21st century protest songs with attitude .He remains 'apolitical' -not of the left or the right- "I'm one for the everyday people not left or right with extremist ideologies -my songs sometimes hold a mirror up to society that's all -I never was much of a follower"
His musical pioneering would later emerge as categories marketed such as 'Americana' or 'Alt Country – but Michael cant be labeled and came from a more rebellious & artistic dangerous side of the tracks , singing for the underdog, banging away on the guitar- He once was quoted saying:
"Because nobody would write these type of songs,people said I shouldn't –– It didn't fit in with mainstream pop or these pay to someone else your money for songwriting workshops where people conform to rules and don't write what they live –Music needed an alternative to that. Someone had to write this type of songs . These things needed to be sung so I wrote em'-
​
His fan base included & includes legendary artists such The Late Joe Strummer of Punk legends & rock n roll hall of famers 'The Clash' & 'Brian Setzer', both who would turn up at his live shows -the latter dueting on a song with Michael on his debut album produced by Lee Rocker
He has recorded albums At the Legendary Sun Studio in Memphis –
Capitol records Studio B in Los Angeles for his album 706 Union Ave with his former band 'Mystery train' for EMI –He has been featured numerous times at The Bluebird café in Nashville &championed by The UK DJ Bob Harris.
He has done recent shows with artists diverse as Judy Collins & The Kingston Trio to Dwight Yoakam.The Cramps, Don Mclean & Lucinda Williams-Jerry Lee Lewis & Brian Setzer.
His very first band 'The Earwigs- (in his teenage greaser Punk rock days) released a single now garnering 300 dollars by collectors .
He is a published poet (His book Lost American nights lyrics& poems from Moon tide press now in its 2nd edition)-He also has been featured twice -CNN Headline News with two feature stories on his music. ABC's ''Eye on LA' caught him for a live TV clip on stage at
'The Woody Guthrie Fest" in Echo Park CA. Despite his roots ,Michael is in no way 'Retro' and dismisses the term "just another label'' . His songs are authentic but with 21st century lyrics relevant to there here and now -He's packed a lot of songwriting ,singing & outlaw folk & rock music between his wild road life,cheap motels ,relationships and pool halls.
Michael is true American songwriter
'The rock n roll poet'